Week 9 – Last days on the Camino
Day 56
When leaving the albergue in Santiago I realise that someone stole my hiking poles.
Considering I'm the first one leaving, it's definitely not a mistake…
It's a really nice morning in gumtrees and it very much reminds me of walking in Australia.
I was thinking to stop in Pena, but Joe texts me that him and Tyler are staying in Negreria, so that's my early stop for the day.
They're the last two from our group that keep going to Finisterre.
The albergue is relatively quiet, but there's a nice Canadian couple completing their fifth Camino.
They were on the Via de la Plata, a Camino starting from Sevilla, that I'd be really keen to do someday.
---
Day 57
I leave the albergue with Joe and Tyler and it's raining a lot.
After a couple of hours we take a break in a café, and it's definitely nice to be sheltered for a bit.
We keep hiking in the same steady rain for a while and Tyler has a terrible pain in his leg.
He's been walking on a shin splint for a while now and he thinks it might be a stress fracture.
He can't walk further and calls a taxi to head back to Santiago.
That really sucks, but we should be able to all catch up in a few days in Santiago.
We keep walking with Joe for a while hoping to hit a restaurant for lunchtime, so we can warm up with a nice pilgrim menu.
But Google lied and the place isn't open, so we just eat quickly under a porch.
We're both pretty soaked, but miraculously the weather gets better around 3pm and we even get some sun.
We get to the albergue in Olveiroa, where it's just us, we get a beer and dinner in town.
---
Day 58
It's a much nicer day today, with mostly good weather and a few showers.
We get our first sight of the Ocean and it's magical.
We make it to Cee for a nice lunch to get some energy for the last push to Finisterre.
We arrive in town, do a quick check in at the albergue and go the beach. Joe's idea for his finish of the Camino was to swim in the ocean. Being a Brit, he's seen colder water. It's actually prohibited to swim, and it looks indeed very dangerous. So it ends up being more of a toe dip for both of us.
I didn't realise that the beach was a bit far, so now we have to run to the lighthouse to make it in time for sunset.
We make it in time.
Cape Fisterra was believed to be the end of the world by the Romans, and it is a beautiful spot.
A lot of pilgrims decide to end their walk here, and it's pretty fitting.
We get a beer and the last stamp on our pilgrim passport, before heading back to town, where we meet up with Alfonso.
It's really cool to "finish" with those guys, even though they stop here, but I keep walking to Muxía. But somehow it feels like I've finished and that tomorrow is an epilogue.
Joe and Alfonso go on seafood feast, not really my thing, so I just get chicken.
We get back to the albergue way too drunk, but that was a great evening.
---
Day 59
Miraculously I'm not hungover…
But I have to wait until the sun is up, so I can do my app work. That makes me leave Finisterre at 9.30am and if I want to get my bus, I'll have to walk fast, very fast.
It's definitely not the best way to spend my last day on trail, but it is what it is. By the afternoon I can feel pain in my legs and my feet from walking too fast. And not having my hiking poles doesn't help.
I make it to Muxìa, which is a beautiful place, do more app work before heading towards the terminus. I don't really get to have time to process that both my Camino and my 7 months hiking season are over, as I need to run to the bus.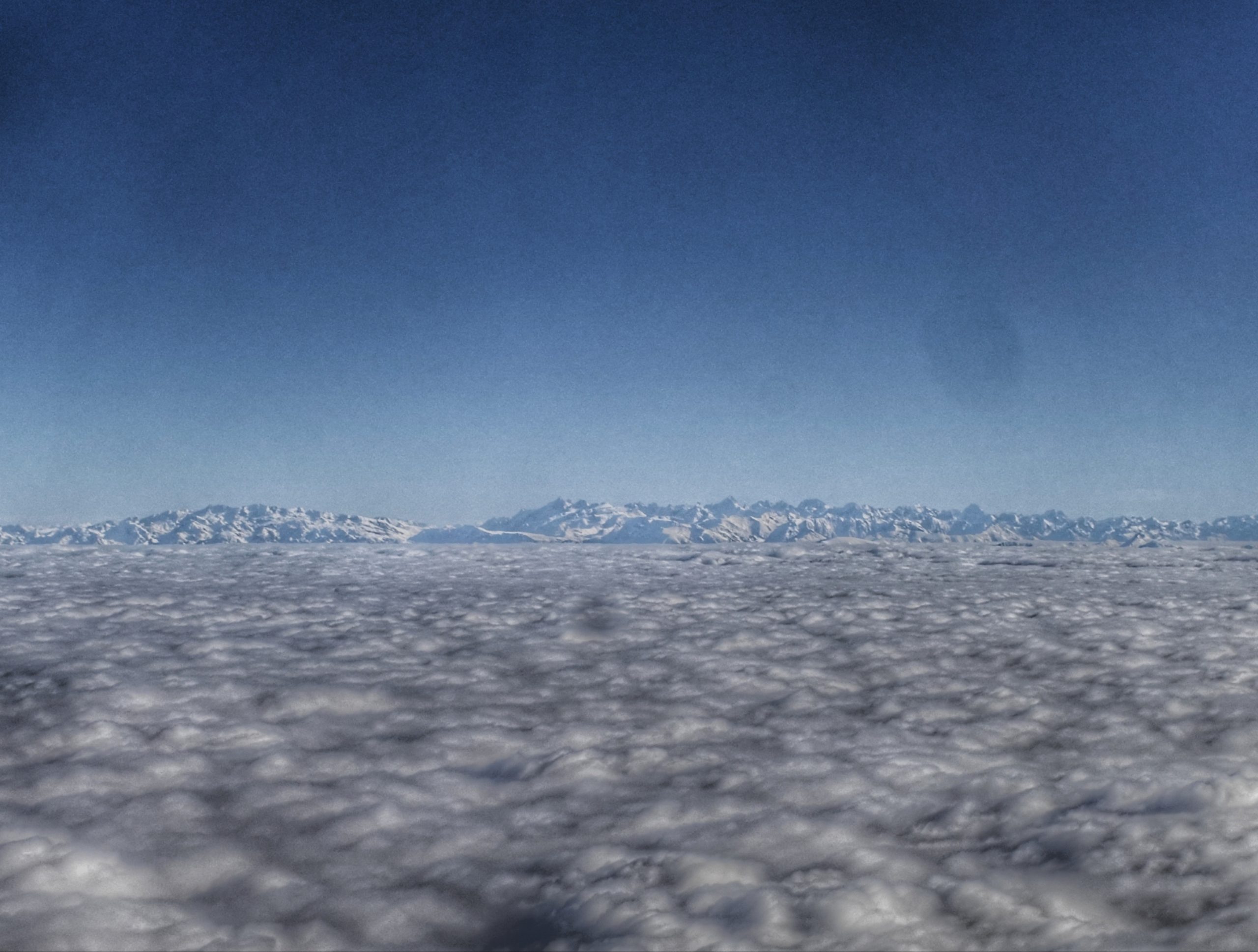 In Santiago I meet up with Tyler, Joe, Alfonso and Charlotte, a Finnish girl met earlier, before heading towards the airport, where I'll sleep before catching my early flight back home.
Affiliate Disclosure
This website contains affiliate links, which means The Trek may receive a percentage of any product or service you purchase using the links in the articles or advertisements. The buyer pays the same price as they would otherwise, and your purchase helps to support The Trek's ongoing goal to serve you quality backpacking advice and information. Thanks for your support!
To learn more, please visit the About This Site page.