Which Triple Crown Trail is Right For You? Choosing Between the AT, PCT, and CDT
The Triple Crown trails (the Appalachian Trail, Pacific Crest Trail, and Continental Divide Trail) offer nearly 8,000 miles of some of the best hiking in the world. A thru-hike is a bucket list item for many people, but which trail is best? If you know you want to complete a thru-hike, but aren't sold on which Triple Crown trail to hike, this article is for you.
Appalachian Trail
Distance: 2,193 miles

Typical time to complete: 4 – 6 months
Elevation change: 918,000 feet

Highlights: Well-established trail culture, plenty of opportunities for socialization, rewarding (if less frequent) scenery
Noteworthy challenges: Rough/steep terrain, lots of rain, potential overcrowding
The AT runs 2,193 miles (although this mileage changes slightly every year) from Georgia to Maine. It crosses 14 states and the majority of the trail is below treeline. The path itself is often steep, rocky, and rooty, and some sections require scrambling. The AT has robust services to support thru-hikers, including hostels, shuttles, and trail angels. It's also the busiest trail, with over three million visitors a year, although far fewer people attempt a thru hike. The weather is typically wet and humid, and thru-hikers may encounter snow in earlier and later months.
Pacific Crest Trail
Distance: 2,650 miles

Typical time to complete: 4 – 6 months
Elevation change: 824,000 feet
Highlights: Views on views on views, varied landscapes, relatively gentle terrain
Noteworthy challenges: Long waterless stretches, high elevation, snow travel potential, wildfire potential
The PCT runs roughly 2,650 miles from Mexico to Canada, passing through California, Oregon, and Washington.  The PCT is graded for horses, which means it lacks the steep scrambles found on the AT. That doesn't mean it's easy though: PCT thru-hikers often need more technical knowledge including desert travel, snow skills (potentially including ice axe and crampon skills), and the ability to cross deep, swift rivers. The PCT is also challenging from the start, as thru-hikers face long waterless stretches in the first 700 miles. The PCT is much drier than the AT, and many thru-hikers only use their rain gear a few times throughout their hike. Also, the PCT features stunning views on a daily basis, since there is much less tree cover than on the AT.
Continental Divide Trail
Distance: 3,100 miles

Typical time to complete: 4 – 6 months
Elevation change: 917,500 feet

Highlights: Solitude, choose-your-own-adventure vibe, stunning bucket list destinations
Noteworthy challenges: Remoteness, long waterless stretches, tricky navigation, high elevation/exposure, more dangerous wildlife, snow travel potential, wildfire potential
At 3,100 official miles, the CDT also traverses from Mexico to Canada, but it is very different from the PCT. A large part of CDT culture is choosing alternates to the official trail, which gives the CDT a choose-your-own-adventure vibe. The trail is less well-marked than the PCT or AT, so thru-hikers need top-notch navigation skills in addition to the technical knowledge required for the PCT. Far fewer hikers attempt the CDT than the other two trails, which means there is less of a thru-hiker community and support system. The CDT features plenty of snow, thunderstorms, and more dangerous wildlife, including mountain lions and grizzly bears. All of this combines to make the CDT much more challenging than the other two trails.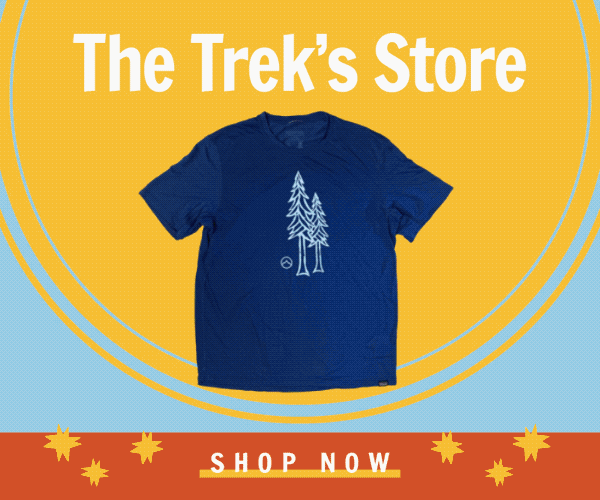 Which Triple Crown trail should you hike?
Most people will have a trail that appeals to them the most. It's an individual decision that should align with your personality and the style of hiking you enjoy. If you're still unsure, consider the below points.
Which is the "easiest" trail?
This point is subjective since thru-hiking can have a very steep learning curve. The most difficult trail tends to be the one you hike first. The AT has some of the toughest physical sections of the Triple Crown, especially between Mt. Moosilauke in New Hampshire and the Bigelows in Maine. However, the amazing support infrastructure of hostels, shuttles, ridgerunners, and shelters helps thru-hikers with less experience to be successful. You also do not need the advanced navigation and wilderness travel skills that the other two trails require. This makes the AT easier mentally, even if it is often harder physically.
The CDT is by far the most difficult of the three trails due to navigation challenges, wildlife, weather, and long stretches between resupply and water. 
Which Triple Crown trail is closest to home?
This point is only helpful if you live in the contiguous US, but many people simply choose to hike the trail closest to them. Part of that is almost certainly that it is the first long-distance trail that they heard about, and thru-hiking it is a dream they've had since growing up. However, there's a lot of other advantages. Getting to the start and endpoints is slightly easier, mail drops can be cheaper if you're not using flat rate boxes, and it can be easier to have family and friends join for a section. Many people also have to leave the trail to travel home for weddings and other family obligations. This is a lot easier if you can just jump on a bus or have someone pick you up in a trail town.
Which trail is best for making friends?
Your trail family is a huge part of your hike and you're likely to make life-long friendships. The AT is the easiest trail to meet people on. This is partially because it is the busiest trail, but also because shelters are natural gathering spots. There is a bit more of a party culture on the AT, but you can also avoid it if that's not your scene. 
On the flip side, the CDT is by far the worst trail for a buzzing social life. Unless you start with friends or are very lucky, you can easily not see another person at all between towns. If you want to hike to get away from people and find solitude, the CDT is the trail for you. The PCT is somewhere in between: people congregate at water sources in the desert, and then spread out more afterward. The PCT still has a great sense of community, but far less party culture compared to the AT.
Which Triple Crown trail has the best views?
With long sections above treeline, you're guaranteed a beautiful view every day on the PCT. The weather is also normally clear, so you won't reach a viewpoint just to find it socked in with clouds as you might on the AT. The CDT has beautiful sections as well, but also has long parts without a stunning view (for example, the Great Divide Basin). All three trails have great views, but the PCT certainly has the most.
Which Triple Crown trail is the hardest?
Any thru-hike is a challenge, but the CDT takes it to another level. If you're extremely experienced, want to avoid other people, and love getting lost (often literally), the CDT is the trail for you. Even people who have completed the AT and the PCT often struggle to finish the CDT, so it is a bold choice for a first thru hike. 
Which trail has the best destinations?
The PCT might have the most consistent good views and pretty scenery, but the CDT takes the prize for the best bucket-list destinations. The Gila river, most of Colorado, the Wind River Range, Yellowstone, and Glacier are all outstanding places to visit. Just be warned that there's a lot of dirt road walking and cow fields between them.
Which trail has the best weather?
The PCT largely escapes the thunderstorms that are common on both the CDT and AT. You will likely find yourself walking on snow in the Sierra, but if you start and finish inside the normal thru-hike window (mid-April to end of September) you probably won't find yourself walking in a snow storm. The AT is famous for rain, and the CDT Colorado thunderstorms will absolutely terrify you, so if you're a fair-weather hiker, the PCT is your best bet.
Which trail is the cheapest?
All three are fairly similar in cost. Each trail has more expensive and cheaper sections, which mostly balance each other out.
Which trail has the easiest resupply?
There's not a single spot on the AT where you have to mail a resupply box. Sure, food might be more expensive in a few places like Fontana Dam, but you can still get by without a box. You also don't have to worry about mailing yourself a bear canister or snow gear like you do on the PCT and CDT. The CDT is the hardest trail for resupply. There are a few spots like Pie Town where you will face a long and difficult hitch if you do not mail yourself a box.
What if you want to hike all three?
If you want to hike all three, it's less a question of which Triple Crown trail to hike, and more about what order to hike the trails in. Most people start with the AT, then hike the PCT, and then the CDT. This roughly corresponds with how difficult the trails are, which gives you the best chance of success. You can therefore learn skills on the "easier" trails first.
However, if one trail calls to you more than the others, hike that one first! Injury, finances, and family issues can all derail plans for a Triple Crown just as much as they can stop a thru-hike. You should do the trail you're most passionate about just in case you can't complete all three. Also, if you have a great time on the trail of your dreams, you'll be more likely to continue to hike the others.
All three Triple Crown Trails are amazing, and different trails will appeal more to different people. It's hard to go wrong when all of them are so wonderful. No matter which Triple Crown trail you choose to hike, it will change your life.
Featured image: Graphic design by Sophie Gerry.
Affiliate Disclosure
This website contains affiliate links, which means The Trek may receive a percentage of any product or service you purchase using the links in the articles or advertisements. The buyer pays the same price as they would otherwise, and your purchase helps to support The Trek's ongoing goal to serve you quality backpacking advice and information. Thanks for your support!
To learn more, please visit the About This Site page.