Year in Review: 19 of The Trek's Top Posts from 2020
2020: Well, that happened. The pandemic has turned our lives upside down and come to define our lives in many ways. But amazingly, there was more to 2020 than the whole world-is-on-fire-and-everyone-is-screaming thing (though that does admittedly sum up most of the year). As the year winds down, let's take a look back at some of our top posts from the last 12 months (just in case you missed 'em).
Did we miss one of your favorite stories? Let us know in the comments below.
Hiking one long trail is hard enough—right? Now imagine the physical, financial, and logistical challenges of hiking three. It's no exaggeration to say that the Triple Crown is the holy grail of thru-hiking, and this coveted/Herculean feat is as rewarding as it is difficult. If you're nursing Triple Crown aspirations of your own, try learning from someone who's already been there and done that. Eloise, our resident Triple Crowner, shares five things she wishes she'd known before beginning her journey so you can plan more effectively.
The long-distance hiking community was stricken by a fresh tragedy in late March when PCT thru-hiker Trevor Laher fell to his death while traversing a perilously icy stretch of the San Jacintos. He was just 22 years old. Trevor could have been any of us. And more importantly, he was one of us. This moving tribute, penned by his father, is a stark reminder of the dangers of the trail.
Although much is made of the concept of a trail family (and don't get us wrong, tramilies are magical) that's not the only way to enjoy a long trail. It can be equally wonderful to hike alone or with a partner. And it's also fine to hike with friends or a parter sometimes and keep your own company at other times. Above all, remember to hike your own hike (cliché, but true).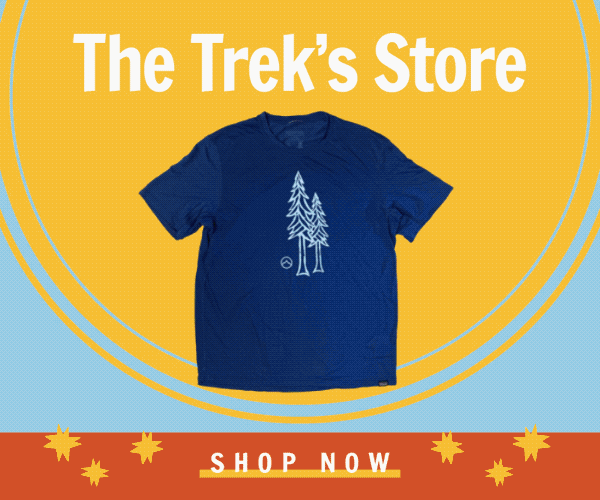 Ah, documentaries. We've always known and loved you, but we really came to rely on you for our sanity during long, lonely weeks of isolation during the pandemic. From the AT to the Hayduke, these films will educate, inspire, and keep you dreaming of the trail throughout the cold winter months.
Fifty states, 50 great day hikes. From the Plains to the mountains to the coast, the US is brimming with amazing trails, making it tough to pick just one hike from each state. Check out our pick for your state.
If you're thinking of hiking the AT, you're probably brimming with (highly specific) questions about all things trail-related. From Covid considerations to the rocks in Pennsylvania, here are 19 things you should probably know about the Appalachian Trail.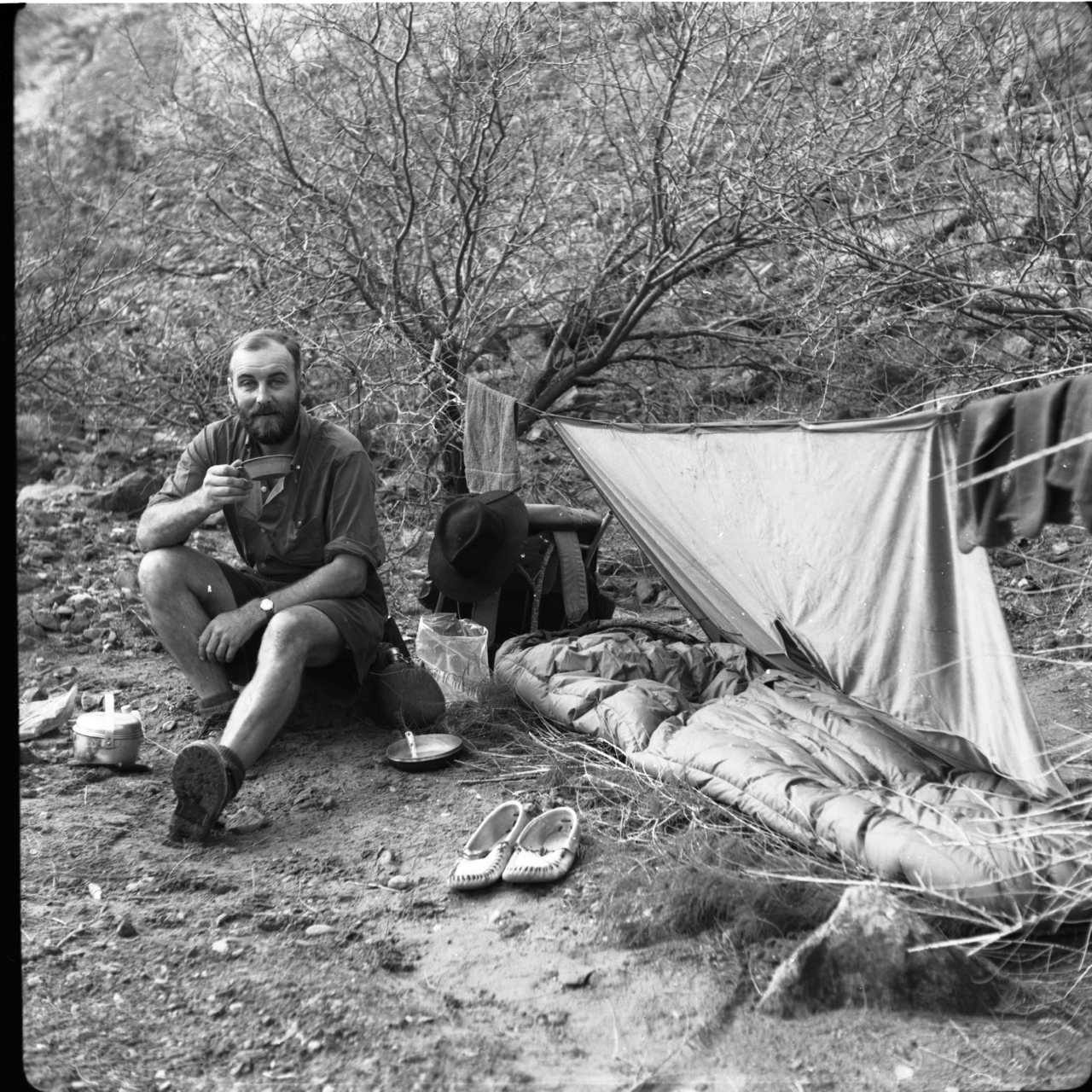 Just 10 years after Earl Shaffer first thru-hiked the Appalachian Trail, Colin Fletcher embarked on a rugged trek along California's eastern border. Fletcher went on to become a prolific hiker and author of numerous long-distance hiking books, many of which were instrumental in popularizing backpacking as a sport.
Three thousand-plus words about Tyvek? That's right, we went there. Tyvek has been beloved by resourceful ultralighters for years. But whether you're a seasoned gear nerd or a backcountry novice, you probably haven't learned all there is to know about everyone's favorite home wrap… until now. This guide is the only resource you need to become a bona fide Tyvek expert at long last.
Everyone loves a good lifehack, and some of the tricks on this list are downright ingenious. Not to be all clickbait-y, but number 10 just might surprise you…
Thru-hiking gear is damned expensive. Is it worth all that  money? Well, it depends. Some items are so curcial to your enjoyment and safety that it's worth forking over massive sums of cash to get the right piece of equipment. Others can be substituted with inexpensive options and you'll never know the difference.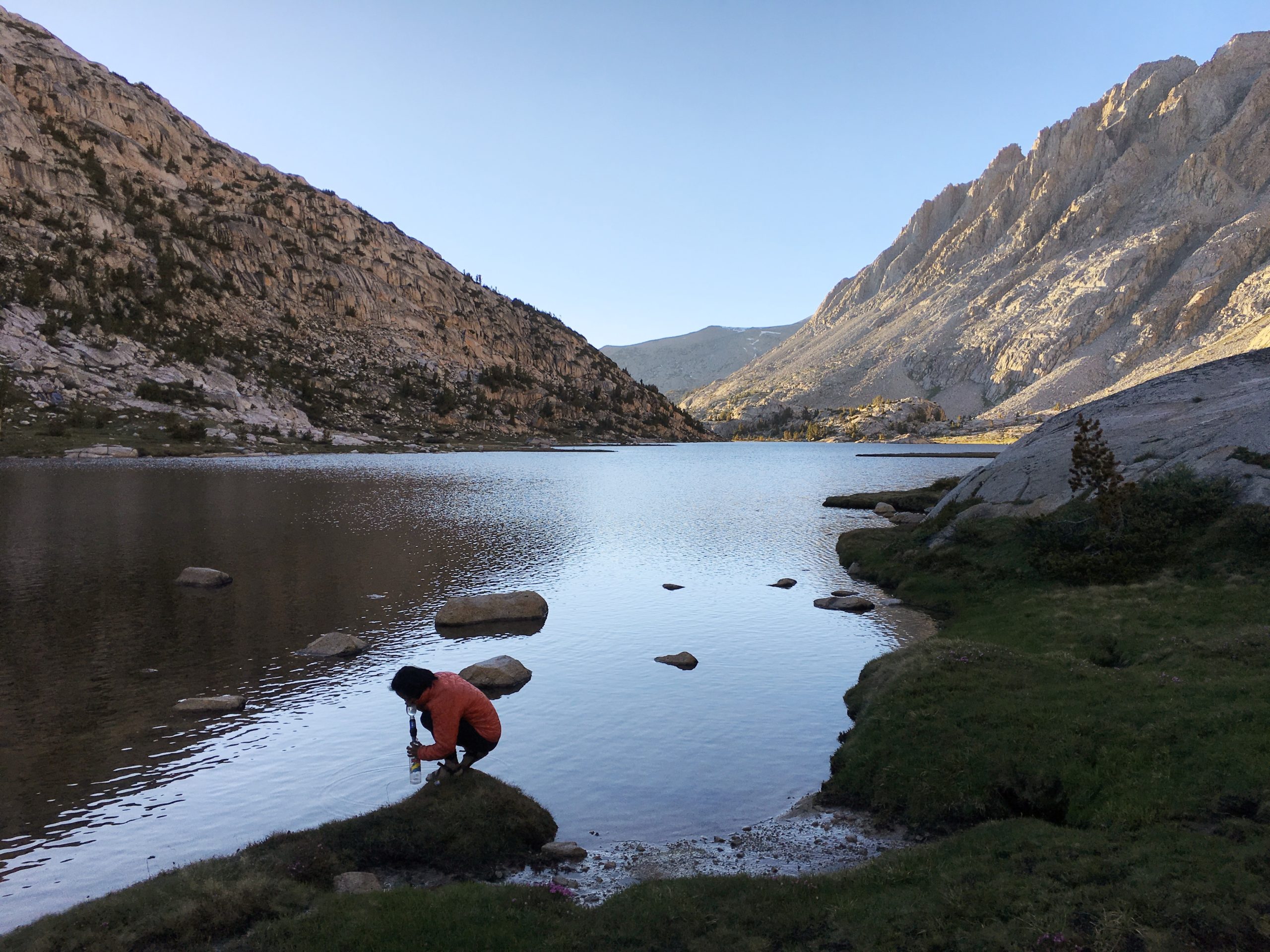 Graphene = a monolayer of carbon atoms arranged in a honeycomb lattice. It's a remarkably strong, lightweight nanomaterial that promises to revolutionize the backpacking gear market with lighter, more durable materials, ultra-fast charging battery banks, and more.
From leather boots to trail runners, from polyester pup tents to Dyneema trekking pole contraptions, we track the fascinating evolution of backpacking gear from the 20th century to the modern day.
Adapted from a video by Saoirse Ibarguen
Thru-hikers' gear regrets keep hiker boxes well-stocked and provide an important source of income to trail town post offices as hikers mail unwanted gear home in droves. All hikers do it, but maybe if you read enough "gear regrets" articles, you can at least whittle down the amount of stuff you jettison from your pack along the way.
Love 'em or hate 'em, bear canisters exist for a good reason. Some jurisdictions require all trail users to store their food and other smellable items in approved bear-resistant hard-sided containers, and the Appalachian Trail might someday go that way, too. Bear canisters are heavy and awkward, but here's why they're a good thing for hikers—and the wildlife we love to gawp at.
Planning a thru or section hike of the Appalachian Trail? We compiled all the biggest highlights from all 2,193 miles of the AT, complete with mile markers, maps, and tips for hikers, into one gargantuan super-post.
Maggie helmed The Trek's editorial as Managing Editor for five glorious years, and during that time she kept a constant finger on the beating pulse of the backpacking gear market. Few people know gear as intricately as Maggie does. Here are some of the best products that came across her desk in the past five years.
Thru-hiking and weight loss go hand in hand. For some, weight loss is a happy byproduct—or even an explicit goal—of their adventures. But for others, it can be a source of stress, shame, and anxiety. We all know how weight and body image can play games with our heads. In this article, Katie explores the potential emotional pitfalls of thru-hiking and weight loss.
Shopping for backpacking gear can be intimidating. The breadth and variety of options can be dizzying, and not all backpacking packs are specifically tailored for the unique needs of thru-hikers. That's why we compiled this shortlist of awesome thru-hiking packs for your viewing pleasure.
This gem from our resident gear nerd, Owen, is a must-read for anyone worried about pooping in the woods on their thru-hike. Backcountry hygiene and Leave No Trace ethics can sometimes feel like an unhappy union, but this sub-one-ounce backcountry bidet makes it feel as natural as… well, you know.
Affiliate Disclosure
This website contains affiliate links, which means The Trek may receive a percentage of any product or service you purchase using the links in the articles or advertisements. The buyer pays the same price as they would otherwise, and your purchase helps to support The Trek's ongoing goal to serve you quality backpacking advice and information. Thanks for your support!
To learn more, please visit the About This Site page.