In 2016, I set out to thru-hike the Appalachian Trail as a flip-flopper but my attempt ended after 1300 miles. I started in Shenandoah National Park summiting Mt. Katahdin on August 23, four months later. During the winter, I decided I should finish what I started and headed back to the A.T. on May 2, 2017 departing from Springer Mountain. I arrived at my 2016 starting point at Rockfish Gap on June 30. I'm also a paddler who has canoed the 428-mile Wisconsin River from source to mouth and twice completed the 740-mile Northern Forest Canoe Trail.
Posts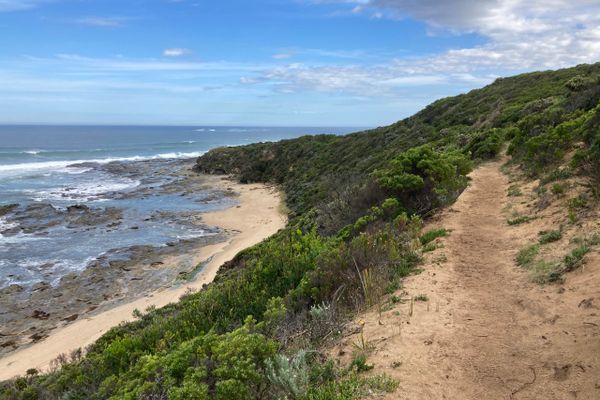 (Or how to hike an iconic long-distance trail down under when you've haven't packed any camping gear.) I hadn't planned on hiking the Great Ocean
May 21, 2022 : Katina (Arachne) Daanen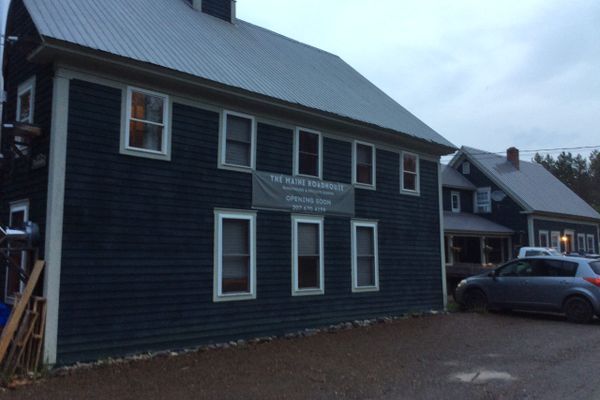 The Maine Roadhouse has been renovated and freshly painted with updated flooring and fixtures in an industrial chic/farmhouse style. The bunkhouse features 16 bunks each with 10" mattresses (linens included), privacy curtains, individual reading lights and fans, and power outlets.
Jun 22, 2021 : Katina (Arachne) Daanen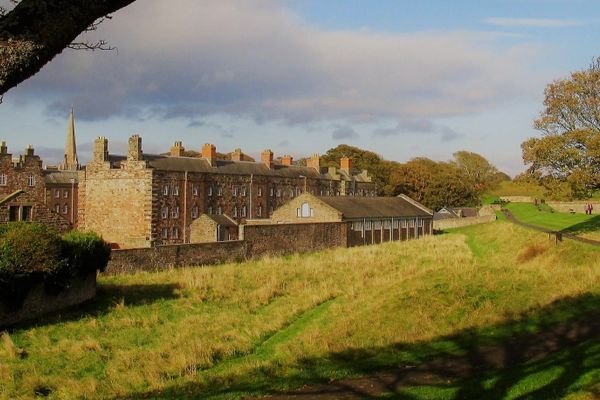 "There was no hiding. The rain shot at Harold's waterproof jacket and down his neck, and even up the elasticize rims of his sleeves. The drops hit like peppercorns. Late in the afternoon, the rain stopped so abruptly it was hard to credit there had been any at all."
Dec 27, 2020 : Katina (Arachne) Daanen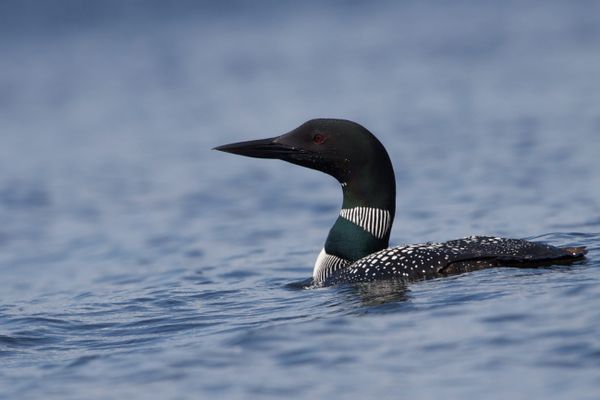 Common Loons are the siren call of summer and poster children to wilderness. They are embossed upon Minnesota license plates and appear on the eleven-sided, one-dollar "loonie" Canadian coin. They are the uncredited backup singers to every TV fishing show.
Apr 21, 2019 : Katina (Arachne) Daanen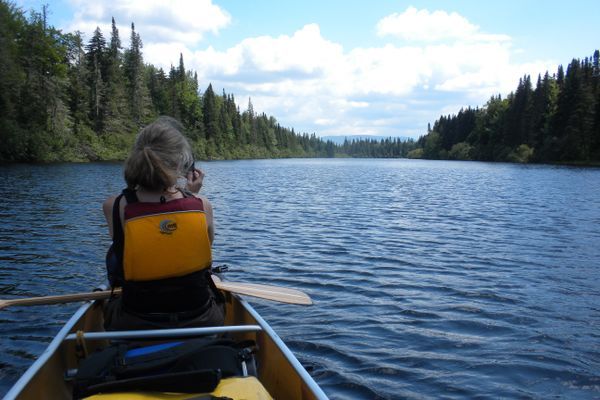 The water trail not only attracts paddling enthusiasts, but some Appalachian Trail thru-hikers have also thru-paddled the Northern Forest Canoe, a few hardy souls even completing both trails within the same calendar year.
Feb 11, 2018 : Katina (Arachne) Daanen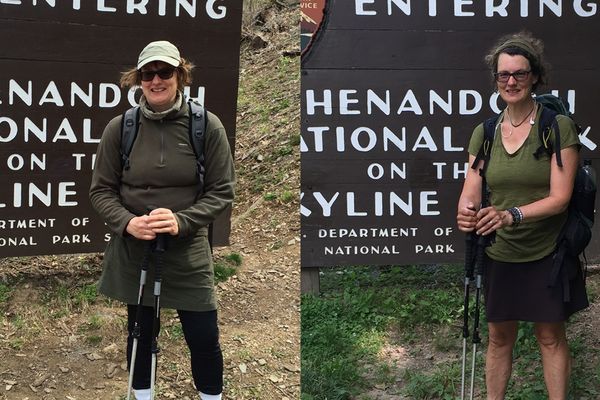 And just like that, it was done. I didn't beat the odds of finishing a thru-hike in one year, but I did finish what I started. Ultimately I proved to myself that I possess the stamina of a sled dog. Or the stubbornness of an ass. Or the persistence of a three-year old who refuses to go to sleep even after reading several books, a drink of water, numerous hugs and kisses and one extremely long backrub.
Aug 21, 2017 : Katina (Arachne) Daanen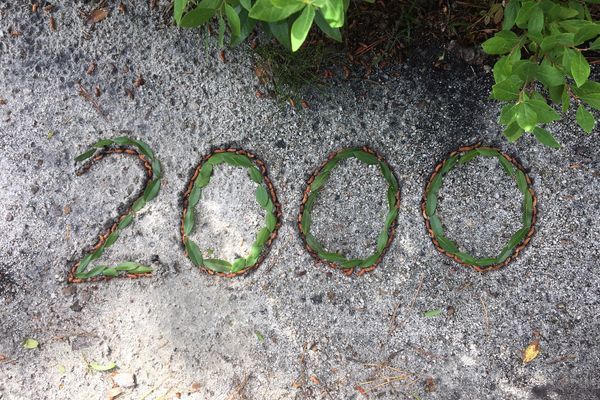 I hadn't planned it to be this way, but my 2000-mile milestone arrived darn close to iconic McAfee Knob. McAfee Knob and the Katahdin terminus sign are unquestionably two of the most photographed spots on the Appalachian Trail. Katahdin represents a completion, a pinnacle at the end of a long journey. It's the icing on the cake. With a cherry on top.
Jul 7, 2017 : Katina (Arachne) Daanen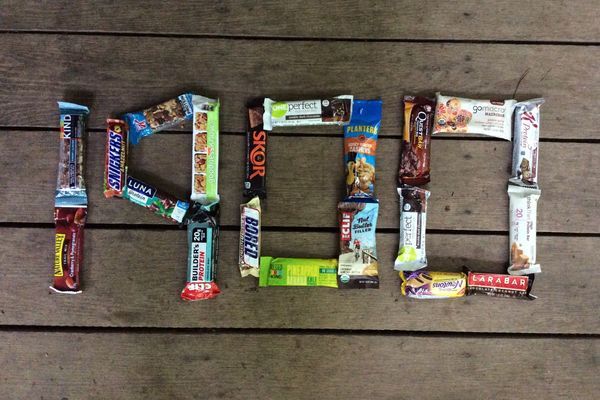 Besides shelters and the homes of friends and strangers, hostels and hotels form the trifecta of hiker refuges. Each hostel and hotel found along the Appalachian Trail is as different as the ingredients found in a protein bar. Some are basic, others more decadent. All usually satisfying on some level.
Jun 25, 2017 : Katina (Arachne) Daanen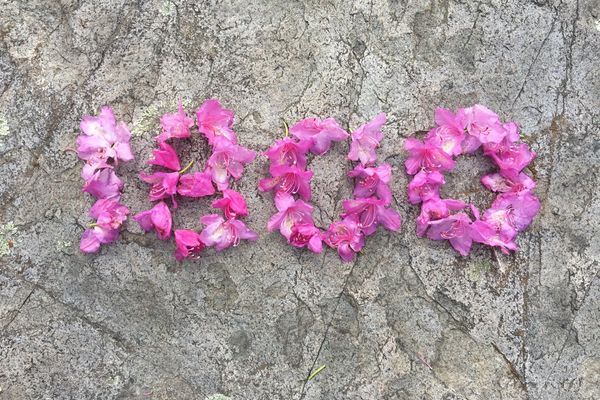 After now hiking 1800 miles in total, I've noticed a few differences between starting almost midway versus starting at the southern terminus in Georgia.
Jun 16, 2017 : Katina (Arachne) Daanen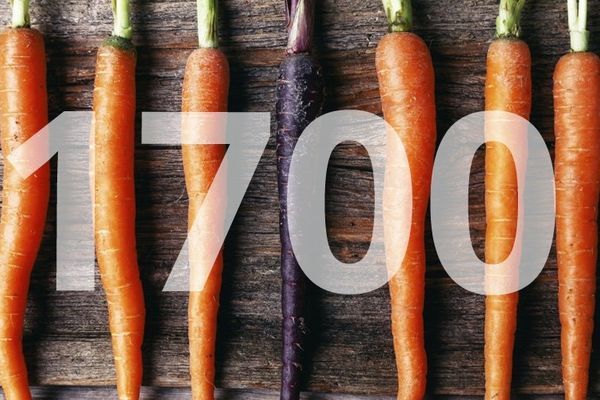 Having people to visit, meals to be shared, places to stay, even a wedding to attend, became my metaphorical dangling carrot(s). Except unlike the horse/donkey/mule who never actually gets to eat the carrot, I was constantly being rewarded by systematically reaching it.
Jun 3, 2017 : Katina (Arachne) Daanen