Is Universal Cell Phone Coverage Around the Corner?
Apple announced last week that the iPhone 14 will soon be equipped to send SOS messages to emergency services via satellite when cell service and WiFi are unavailable. Google has also hinted that they plan to enable satellite communication for Android 14 devices in 2023, though few details are available. Meanwhile, Chinese phone manufacturer Huawei will unveil satellite-capable smartphones in the Chinese market to rival the iPhone 14 development.
In August, T-Mobile and SpaceX announced an ambitious partnership aiming to provide true universal cell coverage via satellite. This plan would go beyond emergency messaging: the companies ultimately aim to provide voice, text, and data connections via satellite, though full connectivity is likely years away.
Smartphone users have long been able to connect to satellites to provide GPS location data offline in apps like Google Maps or FarOut. However, satellite-to-cellular service that enables two-way messaging and internet browsing have long been out of reach. These announcements suggest that all that could soon change, with potentially dramatic implications for outdoor enthusiasts.
Apple + GlobalStar
The iPhone 14's new satellite messaging capabilities are reserved for emergency situations, at least for the time being. Apple has partnered with satellite company GlobalStar, the same network that services SPOT emergency GPS beacons, to make this happen. The Wall Street Journal reports that Apple secured an exclusive deal with GlobalStar in 2019 for a staggering 85% of the company's satellite network capacity.
GlobalStar's constellation currently consists of 24 active satellites in low earth orbit. Apple is investing $450 million, paid largely to GlobalStar, to launch more satellites and build the infrastructure necessary to support the new service.
The newest generation of iPhone will be the first to have emergency messaging capability. Older iPhones could use cell service from other carriers to contact 911 when outside the primary carrier's service area. However, this is the first time an iPhone will be able to send an SOS with no signal whatsoever.
When an iPhone 14 user attempts to call or text emergency services, the phone will first attempt to connect with traditional cell service, whether from the phone's carrier or any other. If signal is unavailable, a button will appear on the screen allowing users to text emergency services via satellite. The message will automatically relay relevant information like location and elevation, emergency contact info medical ID, and remaining battery life. Users also have the option to send a separate message to their emergency contacts notifying them of the emergency.
The feature will be available to current iPhone 14 users via an update at the end of November, 2022. Older generations of iPhone will not have the capability.
T-Mobile + SpaceX
Meanwhile, T-Mobile and SpaceX have gone a step further. The companies aim to provide universal coverage by connecting T-Mobile users to Starlink, SpaceX's constellation of low earth orbit satellites.
"The important thing about this is that it means there are no dead zones anywhere in the world for your cell phone," said SpaceX Chief Engineer Elon Musk. The campaign would bring connectivity to areas previously unreachable by cell signal.
The companies aim to begin the rollout with text coverage and eventually expand to voice and data. Beta testing will begin in select areas in late 2023 after SpaceX's planned satellite launches, according to a T-Mobile press release. Beyond that, the overall timeline of the project remains unclear.
Existing GPS Communicators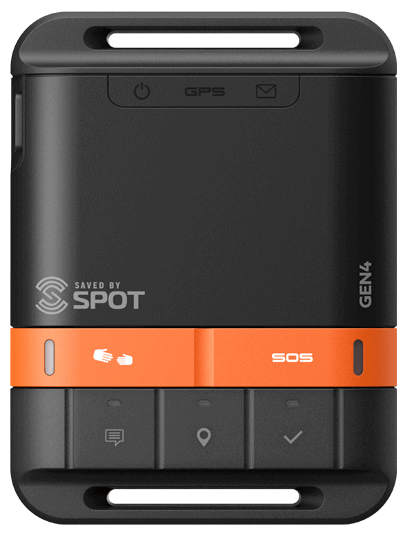 GPS emergency beacons like the Garmin inReach, ZOLEO Satellite Communicator, and SPOT Gen 4 are popular in the outdoor community. These devices allow emergency satellite messaging and GPS tracking. Some, like the inReach, are complex enough to allow two-way text messaging and can even provide a localized weather forecast.
While SPOT is powered by GlobalStar, the same network now backing Apple's satellite messaging, Garmin and ZOLEO both use the Iridium network. Iridium consists of 66 active satellites in low earth orbit. The network is larger and considered more reliable than GlobalStar, though that could change with Apple's investment in new infrastructure.
GPS beacons are lighter and less expensive than full satellite phones for backpackers who mostly want connectivity for emergencies. They require subscription plans to connect to satellite networks, an added expense that could be eliminated if satellite-to-cellular technology went mainstream.
Relaying messages via satellite isn't exactly like sending a regular text message from a cell phone. Messages often take 15 seconds or longer to send, and tree coverage/terrain features can interfere with the connection. These issues will plague satellite-enabled smartphones just as they do GPS beacons and sat phones.
Timelines
In the backcountry, smartphones largely stay in airplane mode, serving as cameras, navigation aids, and e-readers. Could satellite technology make them more functional in remote areas?
Though true universal phone coverage is likely years away, emergency satellite messaging appears to be right around the corner, at least for some users. That said, outdoor adventurers will probably want to stick with tried-and-true GPS beacons until satellite-enabled smartphones have been thoroughly field-tested.
Featured image by Dmitrii Vaccinium on Unsplash 
Affiliate Disclosure
This website contains affiliate links, which means The Trek may receive a percentage of any product or service you purchase using the links in the articles or advertisements. The buyer pays the same price as they would otherwise, and your purchase helps to support The Trek's ongoing goal to serve you quality backpacking advice and information. Thanks for your support!
To learn more, please visit the About This Site page.