Thru-Hikers' Favorite Luxury Items
With few exceptions, most thru-hikers try to keep their packs as light as possible, dropping significant weight after a pack shakedown or two. That can mean paring down to the bare essentials and removing all luxury items. However, it's not uncommon for people to start adding things back in, whether it's an e-reader, a pair of tweezers, or the most common: some sort of camp pillow. Here are the items thru-hikers could technically live without during their hikes, but wouldn't want to.
Generic Silk Bag Liner, Inflatable Pillow
I had a silk bag liner and an inflatable pillow. The were both cheap, generic items from Amazon that worked great and were as light or lighter than the name brands. They made the nights much more comfortable.
This silk bag liner is a good option, and this inflatable pillow is inexpensive and lightweight.
El Chapo, AT
@Mary.wanders
Best thing on earth. Dubbed "The Snore Pillow" by my fellow hikers. Every hiker who got one ended up snoring even if they weren't snorers before.
Life Alert, AT
@trailnamehere
I used a miniature pillow like those that people use for decoration on their couches, but it was the best last-minute packing decision I've ever made. Easy to put through the washing machine after I continuously drooled on it, sleeping so soundly.
Spirit, Appalachian Trail
@jenniithomps
A Cocoon inflatable pillow, the Hyper-light Air Core. It only weighs about three ounces and made all the difference for me sleeping well. The inflatable liner did get a hole about five months into my hike, but I patched it and kept on snoozing.
Moon Pie
@JoyfulRambler
Town Clothes
My town clothes. I did the whole wear-my-rain-gear during laundry thing. That lasted one time. Never, ever again. Now I have a nice clean pair of clothes after my shower and am comfortable while my other clothes are being washed. Necessary? No. Awesome? Yes.
Here's a ridiculous Hawaiian shirt and a pair of scrubs pants. True hiker trash fashion.
Froggy, AT
@Shield_maiden_southard
My favorite luxury item would definitely have to be my Addaday Massage Ball. Having a massage ball on my hike was almost like carrying a masseuse in my pack. I'm a huge advocate for giving back to your body, especially when it takes you hundreds and thousands of miles. Perfect end of day routine that feels amazing.
Sniffles, AT
@sarah_ann_gracee
Town Dress
Loved my laundry day dress in the summer so I didn't have to wear hot rain gear!
This dress is an inexpensive, packable, comfortable option.
Mountain Cat, Appalachian Trail
@cassieadventuring
I almost always had a bottle of bright nail polish. It was a real mood booster to break it out and paint everyone's gross toenails, and I painted several of my small gear items to distinguish them from other people's.
Rocky, AT
@thatotherrachel
I always carried a mini bottle of conditioner. I tried to go without it for a while, but most of the cheap hotels don't offer conditioner, only shampoo. Having conditioner was basically a must-have for my long, crazy hair. That, plus my good tweezers—just because I'm in the wilderness doesn't mean my eyebrows can't look good!
Mountain Cat, Appalachian Trail
@cassieadventuring
I can't write about my favorite things and not mention my Hightails Design fanny pack. That thing was insanely light, super comfortable, and, best of all, waterproof. It made grabbing my camera or a snack super easy and it sat perfectly above my pack's hip belt. A+
Sniffles, AT
@sarah_ann_gracee
My jar of tea tree oil made my feet feel and smell better; can also be used on your body.
Minnie Mouse
A Real, Live Book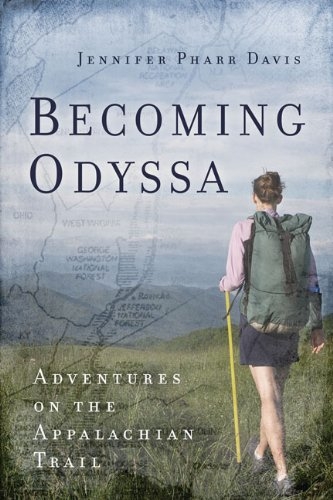 I carried a real book off and on, and I loved it. I'm not a fan of Kindles or reading off my phone; having a real book in my hands to read by headlamp was a huge morale boost at the end of some hard days.
Mountain Cat, Appalachian Trail
@cassieadventuring
Affiliate Disclosure
This website contains affiliate links, which means The Trek may receive a percentage of any product or service you purchase using the links in the articles or advertisements. The buyer pays the same price as they would otherwise, and your purchase helps to support The Trek's ongoing goal to serve you quality backpacking advice and information. Thanks for your support!
To learn more, please visit the About This Site page.