UL Tents: What You May Be Thinking But Were Afraid to Say
"Don't you just love that tent?" asked a bearded hiker as I walked by him on my way to fill up water bottles at a stream near the fully packed Laura Woodward shelter on the Long Trail.
It was the last night of my wife's and my end-to-end hike, and I was tired and not in the mood to talk about gear, especially not about my failing ZPacks Duplex two-person Cuben Fiber tent, which had a zipper that wouldn't close and leaked when it rained.
"Not really," I unenthusiastically offered.
He had the same tent, camouflage colored, set up behind the shelter. It looked brand new. It was clear he was excited about his 21-ounce masterpiece of a shelter. And at $599, I certainly couldn't blame him.
His newly acquired tent was sagging in the front, pitched on a slant, and the Cuben Fiber material was slack. I've seen a lot of non-freestanding tents pitched this way over the course of my 8,000-mile-plus hiking career. From experience, if conditions were to escalate, such as high winds or hard rain, a tent pitched in this manner was going to need some major readjustments in the middle of the night.
As I came back from getting water, two other hikers had shown up. They peeked into the packed shelter and looked disappointed when they had to set up their tents outside in the rain. They both had Cuben Fiber tarps and thin plastic painter's sheets for ground cloths. They spent a long time trying to find somewhere to pitch their tarps, meticulously adjusting and then readjusting their setup. The thin, plastic sheets blew away in the wind every time they tried positioning them on the damp ground, and I could tell they were nearing their wit's end.
"This really sucks," one of them said to the other, wiping rain from his eyes.
As I crawled into my own Cuben Fiber enclosure, I thought long and hard about the justification of ultralight gear. I wondered at what point was it better to use something cheaper, more structurally capable, and easier, than something that was lighter, more expensive, frail, and complicated?
Why all the Hype on Ultralight?
The quest to go ultralight is nothing new. Type "ultralight backpacking" into Google and a billion articles and YouTube videos show up. As a new backpacker planning my thru-hike of the Appalachian Trail in 2011, I was absorbed in all the gear talk and hype, complete with my own spreadsheet obsession and gram counting. This was at a time when the ultralight cottage industry was starting to get more visibility, and companies like TarpTent, Zpacks, Mountain Laurel Designs, and GoLite (rebranded as My Trail Co), were increasingly becoming more popular as backpackers documented their experiences on YouTube and online forums like Backpackinglight.com and Whiteblaze.net. This new gear was something you would never see in a national publication, so it was kind of like a cool secret at first. Cuben Fiber was still relatively new in the industry at that point, but it was clear that this was the future and there was a lot of buzz and excitement about it.
I didn't see a lot of these cottage brands on my AT thru-hike. A few people had some interesting things, silnylon tents from TarpTent mostly, and a Six Moon Designs combination shelter and poncho, but these users were few and far between. I met only one person who had a Cuben Fiber shelter during my nearly four-month walk, and when I saw it in person, I knew it was something I just needed to have.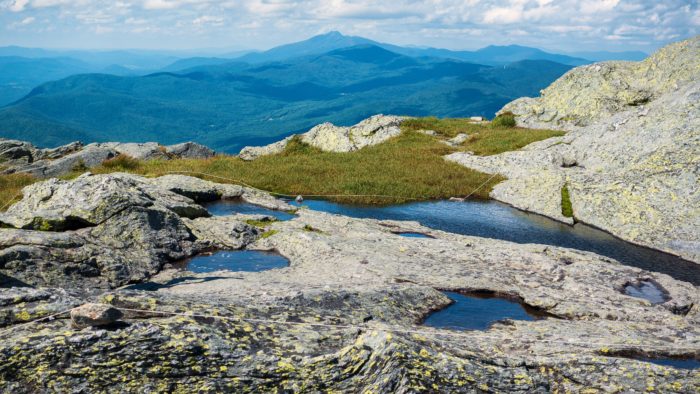 Finally, in 2013, with one thru-hike completed and preparations for another on the Continental Divide Trail well underway, I decided to pull the trigger on a ZPacks Hexamid Solo-Plus Cuben Fiber tent. The hype had sunk its teeth in and wouldn't let go. It set me back $450 (plus an extra $175 for the groundsheet and poncho combination), but with a total shelter weight of 22.8 ounces (which included rain gear), I thought I was hot stuff.
Fast forward to the actual CDT, where on several occasions I wanted to throw the tent in the garbage and light it on fire. I would mostly get frustrated when the conditions were less than ideal, which happened to be nearly a third of the nights. I couldn't get the thing to pitch the same way twice, and forget about having a quick and easy time setting it up in moderate wind, something that is one of the biggest challenges of non-freestanding tents. My hiking partner on the CDT used a Big Agnes Fly Creek one-person tent. At 33 ounces it was heavier than my ZPacks, but it stood up on its own and was structurally sound. Many nights during thunderstorms I lay awake gripping the trekking pole that held up my paper-bag castle of cards as the elements unleashed their fury, wondering if this was the night my tent would finally rip apart.
Meanwhile, my friend was sleeping without a care in the world. I never told him this, but I secretly would have traded my tent for his. He had such an easy time setting it up and didn't need to worry too much about site selection. Additionally, his tent was considerably cheaper than mine, and the thing had lasted him three thru-hikes. In contrast, halfway through the CDT, my Cuben Fiber tent was starting to stretch and tear. A few years later, he mentioned that he was always envious of my tent. Interesting.
Current Trends
Despite my poor experience with my tent on the CDT, I decided to buy another Cuben Fiber shelter for my PCT hike in 2016, the aforementioned Duplex. Unfortunately, all the same problems were there, just in a slightly bigger tent that I was now sharing with my wife.
Just as the AT in 2011 was devoid of cottage brands, the PCT in 2016 was full of them. I would say nearly a third to half of hikers had some piece of gear from a small company, usually a tent or backpack, and mostly in Cuben Fiber. It seemed the ultralight cottage gear movement was booming.
As ultralight shelters gain even more momentum, new backpackers and veterans alike need to stop and ask themselves: Why do I need this? Is there something that can do just as good of a job for less money? Do I want to fiddle with a shelter all the time, or do I want to be able to set it up and forget it? Non-freestanding tarps and tents require a lot of trial and error in order to be competent while using them in varying conditions. The two major drawbacks are that they stink in windy conditions, and don't last as long over time as their freestanding counterparts. Make sure you know what to expect before handing over a large sum of money for something that may make you pull out your hair when you set it up.
As for myself, I'm stepping away from these types shelters for now. After using a more standard freestanding tent this past year on a variety of adventures, the ease of use and dependability of my two-person Big Agnes Copper Spur really won me over.
There is always a place for innovation, and I respect the current market of Cuben Fiber shelters, despite all my issues with them. They satisfy a particular demographic of hiker, and one that I probably don't fall into anymore. Those looking to go for big miles will find a great home in current ultralight offerings. But as for me, the days of sleeping in an outhouse because I can't pitch my tent outside in the wind are hopefully over. Until, that is, the next shiny new thing comes along and I can't help myself from trying it out.
Affiliate Disclosure
This website contains affiliate links, which means The Trek may receive a percentage of any product or service you purchase using the links in the articles or advertisements. The buyer pays the same price as they would otherwise, and your purchase helps to support The Trek's ongoing goal to serve you quality backpacking advice and information. Thanks for your support!
To learn more, please visit the About This Site page.