Meet Drew Burnett: The Former Pastor Attempting to Break the Appalachian Trail Speed Record
This June, Drew Burnett will attempt to beat the current speed-record on the Appalachian Trail. With a slight catch: like the man upstairs, he shall rest on the seventh day.
"I guess this is kinda where it gets crazy. A big part of the journey for me is that I'm taking the Sabbath Day off."
To best Jennifer Pharr Davis's 2011 record of 46 days, 11 hours, and 20 minutes, Drew will need to complete 54 miles a day. Why? To raise money for the Village of Eden in Uganda through Helping Hands. The Village of Eden is a 133-acre complex being built to support orphans, widows, and the poor through a self-sustaining community. After he completes the Appalachian Trail, Burnett and his family plan to move to Uganda for three years working as missionaries.
The Calling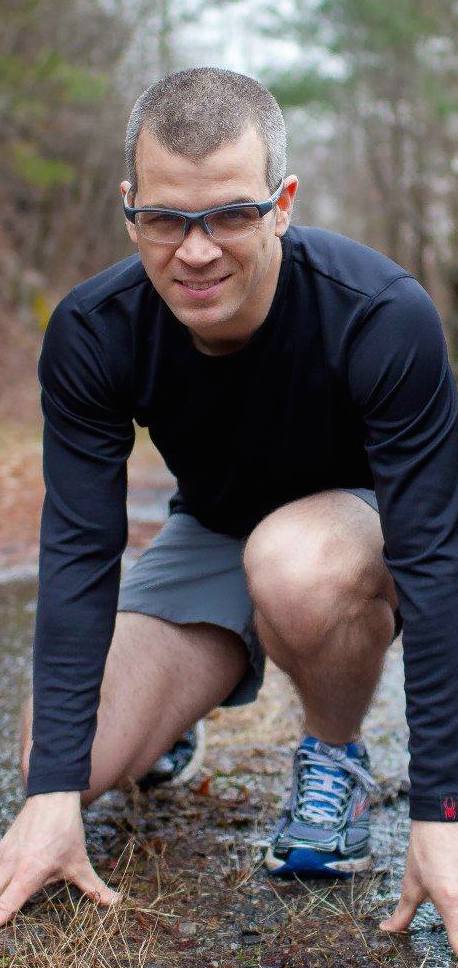 A former pastor in Rome, Georgia, Drew described how he and his wife Amy were reading through a book about not being afraid to make radical decisions. Their radical decision was to become long-term missionaries in Uganda, and Drew wondered what he would do to prepare for it. "I felt this calling to do the Appalachian Trail to raise money and awareness for the orphans in Uganda and specifically the Village of Eden. My passion for ultra-running merged with another passion which is caring for orphans."
His effort, called Running for Eden, is aimed at raising money: first, for all of the full-time training he must complete; and second for the Village of Eden itself. His goals, like his passions, are lofty: $30,000 for training and living expenses and $100,000 for the Village of Eden.
"I'm super excited. The Trail is completely unpredictable. I expect from Day 1 to having to adjust to whatever plans I make. I'm a little nervous. Obviously, by saying I'm attempting to do something of this magnitude and claiming that it's a calling from God, people have been calling it an impossible journey. It can be overwhelming. But my responsibility is just to have a relationship with God and hear from Him, and do whatever I feel He is leading me to do."
Drew resigned as a pastor at Connect City Church to focus on training.
The Hike
54 miles in a day is a lofty goal – but then, that's fitting for the Burnetts. "If I take Sundays off, then actual running days are 40 and a half days, it averages out to about 54 miles a day," he says. Starting at Katahdin, Drew's support crew will enable him to carry as little as possible. On some sections, he may be able to carry nothing at all, provided there are frequent enough road crossings that he can grab some water and food before setting off again. "For the most part I plan on carrying water (my main weight), some food, and depending on weather, an extra layer. I expect to have to stay in the woods some in Maine, so I may actually carry a small rainfly. I'm hoping not to have to do that."
Drew's support crew is primarily his wife Amy, who will be following the Trail with supplies and hugs from their 6 year-old son Malachi, who will also be on the road. Some friends may also join the Burnetts, supporting the hike for between one and three weeks at a time.
Of course, I had to ask: why are you starting in Maine? "Every step I take is leading me closer to home. Mentally, emotionally, spiritually, it has a significance." He also mentioned that the practical reason is because that's where other record-holders, including Pharr Davis, have started. "I have so much respect for her and what she's done," he said of Pharr Davis.
Training
"I'm training the way I know how," Drew says. "I'm trying to get lots of time on my feet instead of worrying about the miles. I run and hike together to prepare for the summer. In 2013, my faith had been questioned by several small injuries – had I made a mistake? But in January, I truly learned I can't do this on my own. I believe I can only do this with the strength of God." On average, Drew is putting in 100 miles a week, up to about 150 miles.
Find Out More
You can donate through Project H2O at Running for Eden's website. To stay updated on how things are going for the Burnetts, check out the blog. Running for Eden is also on Facebook and Twitter.
Affiliate Disclosure
This website contains affiliate links, which means The Trek may receive a percentage of any product or service you purchase using the links in the articles or advertisements. The buyer pays the same price as they would otherwise, and your purchase helps to support The Trek's ongoing goal to serve you quality backpacking advice and information. Thanks for your support!
To learn more, please visit the About This Site page.