Put A Knot Around Your Finger: Easily Forgotten Backpacking Gear
T
he goal for many folks heading into the backcountry is to carry as little weight as possible. Even though this often means bringing less gear, packing for your first trip of the season can make even a seasoned hiker's head spin.
I've heard stories of experienced backpackers forgetting everything from food to their hiking boots. Yours truly once hiked four uphill miles before realizing she not only forgot her water filtration system, but also the bag that housed her stove, pot, spork, etc.
After this particular mishap (and a trip where I also forgot to bring my sleeping bag), I starting looking into ways to ensure I remember all of my gear.
Currently, I rely on a master spreadsheet that I use to pack and organize my gear. The spreadsheet is complete with everything from the model, how much I paid for each thing, and how much it weighs. This not only helps make packing easier, but when I decide it's time to upgrade an item, I have all of the specs right in front of me.
I also learned to keep all of my gear in one place.This makes it easier to grab things quickly for last minute trips, and makes it easier to grab easily forgotten things.
Instead of keeping my boots in the garage, trekking poles in the shed, sleeping bag in my room, etc, I now open one closet and all of my gear is in front of me.
Once I feel like I have everything I need, I sometimes send a list of everything to a fellow backpacking friend to see if they notice anything I forgot.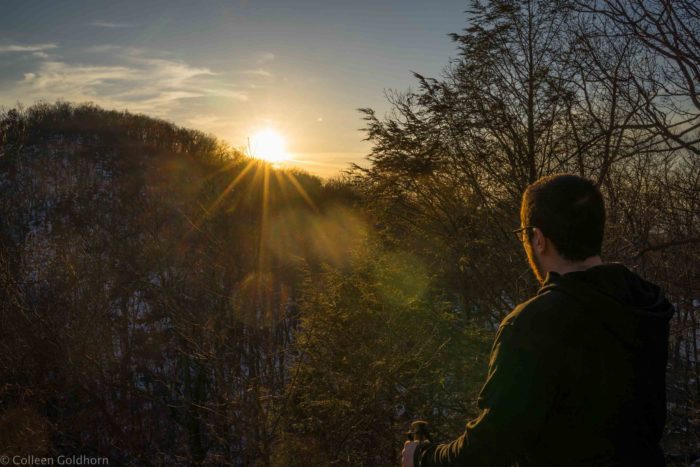 Finally, with the help of some of my fellow hikers and bloggers, I have compiled a list of 10 items that always seem to be at the top of the "forgotten" list:
1. Nail clippers
Foot problems are one of the biggest things that can ruin a hike. Be smart and bring a pair of nail clippers, along with some moleskin, bandaids, etc. to avoid those painful dead toenails and blisters.
2. Tweezers
Summer is upon us and that means ticks are back in action on the trails – don't get caught without a proper way to remove them.
3. Poop trowel + toilet paper
Pooping in the woods honestly isn't the most pleasant thing, and a really quick way to make it even worse is to forget your trowel and toilet paper. Make sure you bring everything you need to help make the process smooth, and keep it in an easily accessible pocket so that when nature calls, you're ready.
4. Tooth brush + tooth paste
Cavities and bad breathe don't go away on the trail. Be sure to bring a mini toothbrush and travel sized toothpaste with you… whoever sleeps next to you in the shelter will thank you.
5. Bug spray
Between ticks, black flies, and mosquitoes bug spray is something that can take your afternoon from miserable to wonderful with a matter of just a few sprays.
6. Headphones
During some of the less glamorous sections of trail, it's easy for the miles to begin to drag on. Music can really help a slow afternoon fly by, and can even give you the extra kick of motivation that is needed to get to camp.
7. Ziplocks
Plastic bags can be used for so many important things in the backcountry. They provide a place to store and pack out your trash, they can protect your electronics from the rain, and they can simply just help you stay organized. I also personally always store my fuel canister in a baggie in case of a leak.
8. Lighter
Some ultralight hikers are absolutely amazing and have found ways to go stoveless. For the bulk of us though, a lighter is essential for making sure we have a nice hot meal to end the day with.
9. Extra socks
Keeping your feet clean and dry is key in preventing blisters. Packing an extra pair of socks will help ensure that your feet are never stuck wet and cold at the end of the day.
10. Phone charger
Between checking your Guthook app, taking pictures, and sending messages when you have service, your phone will need a charge at some point. Make sure to bring your cord, and an external charger for when your phone is dead.
What gear items always seem to slip your mind when packing? Let me know what else I should remember to grab in the comments below!
Happy Hiking!
Affiliate Disclosure
This website contains affiliate links, which means The Trek may receive a percentage of any product or service you purchase using the links in the articles or advertisements. The buyer pays the same price as they would otherwise, and your purchase helps to support The Trek's ongoing goal to serve you quality backpacking advice and information. Thanks for your support!
To learn more, please visit the About This Site page.