Sidewinder's Back!
I'm back! How different it feels! I don't know where to start! How many exclamatory sentences should I use!?
In 2019 I thru-hiked the Appalachian Trail. If you wanted, you could go back and read my posts from that time, which include real gems, such as problems finding where to pee on trail. Now, I'm back to share my time on the far less famous New England Trail.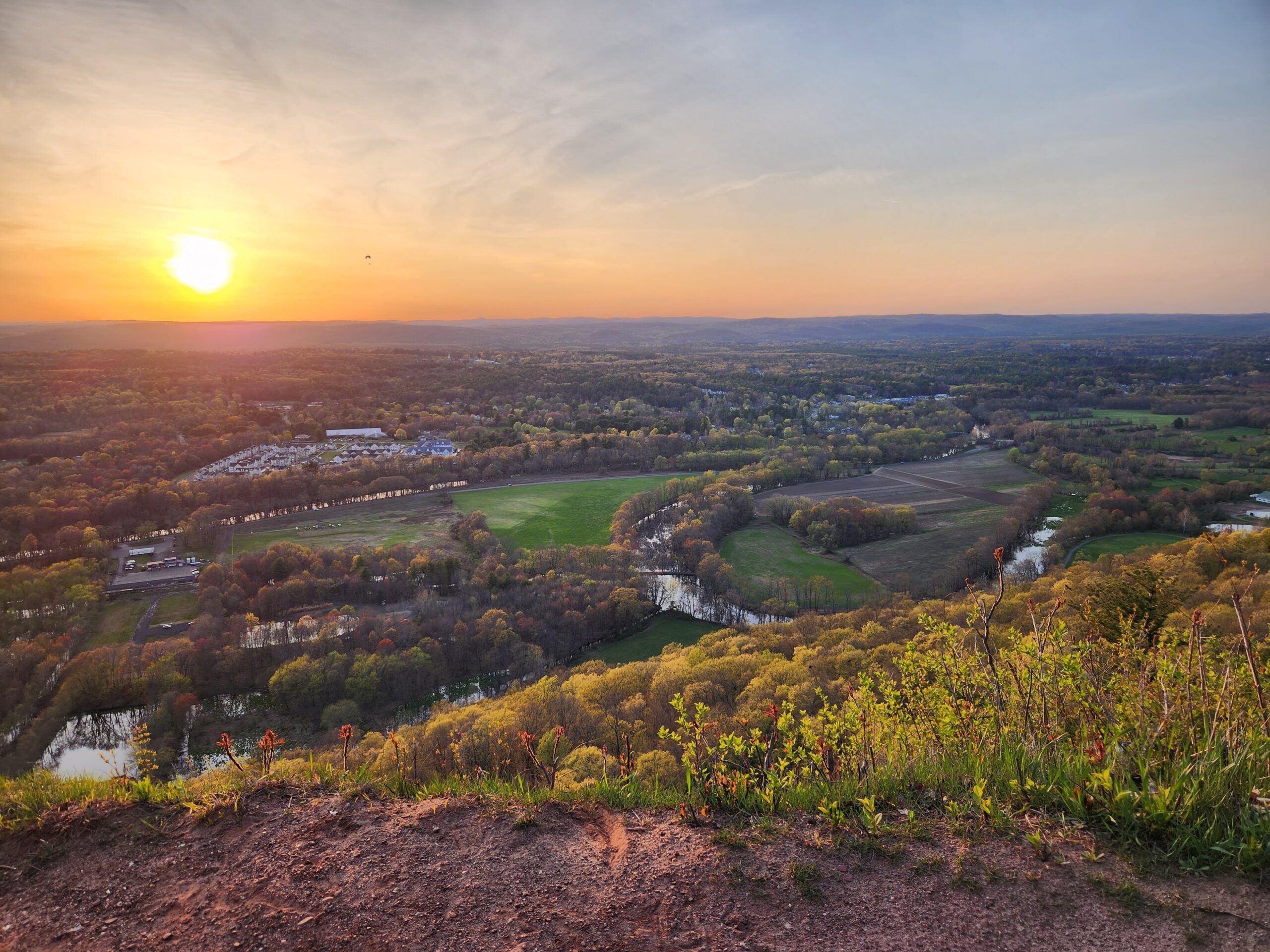 Some hikers are "one and done" when it comes to thru-hiking and some turn around and start figuring out when they can tackle another, often considering another one of the triple crown trails. I'm not going to pretend for a minute that the PCT isn't constantly simmering in the back of my mind. It's a fantasy I entertain on the regular.
Daydreams vs. Reality
But, I also daydream about The High Sierra Route, The Tour du Mont Blanc, Patagonia, Kilimanjaro, just about every National Park, going on a safari, visiting all of the countries… you get the idea. Then, on the flip side of things, I think about buying a house, changing careers and getting a dog. You know, "settling down" and doing all the home-y "adult" things. It's shocking how ambivalent I am. How completely pulled I feel to both options despite them being complete opposites.
The reality is: I can't have both. Because, you know, money. And, for awhile, I've been falling somewhere in between. I still rent, but keep a nice home with two cat love-buckets. I squeeze in as many trips/adventures/over-nighters as I can while being financially mindful and before hitting the point where my boss totally hates me (I think). Which means, I get a taste of both without really having either.
But, ultimately, I think the pull of the trail is too strong. I start to get pent up emotions if I don't get some hiking in. There should be a word for it, like how people say hangrey for when they get irritable from not eating. Where's the word for hikers that start to get irritable because they're deprived from sleeping on the ground, getting rained on, and digging a cat hole?
With the stresses of life feeling endless, I realized how badly I felt the need to get out. And, I also knew that I didn't want a trip with a plan but that I wanted an end-to-end. I wanted to walk in one direction until I decided to stop. And so, Sidewinder is back, ready to be hiker trash once again.
What I've been up to since the AT
It blows my mind that it's already been four years since the AT. It's so woven into who I am and I still think about it daily; it's unbelievable that it was that long ago. But it was, and I've been fortunate enough to continue to do some awesome hiking and backpacking since then. Here's some of the bigger ones:
Oregon and the PCT
After the travel break we were all forced to take in 2020, I got going again in 2021 with a trip to Oregon. Wow, it is gorgeous. Three of us went and did a few nights backpacking on the PCT, summited South Sister (Oregon's third highest peak), as well as hiking Crater Lake National Park, Smith Rock State Park, and some of the Columbia River Gorge.
The backpacking and the PCT was just as beautiful as I suspected. This was my first backpacking venture post AT and I felt so amazing back on the trail. I can't wait until my next venture onto the PCT.
I was jazzed to find out that Tunnel Falls in the Columbia River Gorge had reopened. It was closed for a couple of years because of a wildfire and reopened shortly before we got there. We did the hike and then I, naturally, insisted on a detour to Cascade Locks to walk over The Bridge of the Gods like the proud hiker nerd that I am.
Solo Travel and Cheap Flights
With so many places that I yearn to go to, I started to follow the cheap flights. The Appalachian Trail gave me confidence to travel more impulsively and to travel alone. I ended up on the Gulf Coast of Florida visiting some friends and, days later, flew to Los Angeles for a week solo trip after an impulse plane ticket purchase that popped up for $98 round trip (I mean, how could I pass that up?). I spent a day and a half in L.A. then did the outdoors thing. This included Channel Islands National Park, Santa Monica National Recreation Area, and Joshua Tree National Park. What can I say? The love of the outdoors is an incurable trait.
Europe
Somehow I got incredibly lucky and an opportunity to go to Europe (for way cheaper than I deserved) basically fell into my lap. I visited The Netherlands, France, Germany, and Switzerland. As far as hiking goes, I did some in The Black Forest in Germany as well as some places in Switzerland, including seeing The Matterhorn.
Why The New England Trail
I loved all of these trips. But I am ready to be hiker trash again. I am ready to smell disgusting, be covered in dirt, and earn my pizza.
My original idea wasn't even to thru-hike anything. I just wanted to be out walking without an itinerary. I briefly considered The Long Trail. It's definitely the more popular of the two within the long distance backpacking community. It's also another that's within driving distance and would have been feasible to put together on shorter notice. But, I've always been proud that my home state of Connecticut has two National Scenic Trails that run through it and I genuinely just felt pulled to do this one.
Next Steps
Once I settled on The New England Trail, my thought was just to do a stretch of it. I thought I would take just a couple of days off of work, pair those with the weekend, drive myself to the southern terminus, start walking, and just see how far I got. I asked my family if they would pick me up at an undetermined location when I was done and drive me back to my car. Their response was that, instead of picking me up, they think they should both drop me off and pick me up so I won't have to worry about my car or carry my keys. Oh, and my sister wants to hike some of it with me. Gee, my family really sucks.
Somehow it evolved into doing the whole thing. Due to work, I will have to do it in a couple of pieces but I'm A-OK with that. With the trail so close, and my family so supportive, having to pop off trail for a couple of days will be no big deal. And so, here I am, getting ready for another full hike of one of the 11 National Scenic Trails in this country. I. Can't. Wait.
Stay tuned! Next, I'll give y'all a little run-down of the NET, my plans for it, and what's different this time around. (spoiler alert: this NOBO girl is going SOBO!)
Affiliate Disclosure
This website contains affiliate links, which means The Trek may receive a percentage of any product or service you purchase using the links in the articles or advertisements. The buyer pays the same price as they would otherwise, and your purchase helps to support The Trek's ongoing goal to serve you quality backpacking advice and information. Thanks for your support!
To learn more, please visit the About This Site page.