The PCT Comes Looking For Me
I leave for the PCT today. There is still a lot to do. Or maybe not so much. I make lists and cross things off. There are several of these half-done lists laying around the house. One of them has something I must not forget, but will. I wonder what that will be? Who will I disappoint?
I take these little unplanned naps in the early afternoon. Perhaps I shouldn't sit down, because when I do, it's lights out with no warning. It must be my body gathering itself – collecting energy. My mind shuffles my priorities and consolidates them. Today, while sleeping I dreamed of my mother who died when I was 19. I have not thought of her deeply since my days on the PCT last year. She is laying down on her side, turned to me, smiling slightly. Her eyes are dark and sunken, but they are still so kind. "I'm sorry it has to be this way," I say to her. I reach out and take her hand. It is warm and she squeezes my hand. I awaken and find that my hand is clenched – I have been holding my own hand. The PCT has come to claim me. It has sent my mother to bring me back.
This is how it is on the trail. The nights are long and sometimes restless. Dreams come in the early morning, often interrupted by the alarm. You lay there and think about your plan for the day. Then you sit up, put on your clothes, collect all your stuff into your pack, eat a little something and start walking. Dreams fade and the real world unfolds all around you.
A trail buddy
Those of you that read my posts about the Appalachian trail know about my friend Keith. He has found a way to join me for the beginning of my PCT hike. Having lived in Utah for many years, Keith is no stranger to Western trails. He will be with my from Old Station to Truckee. It will be fun.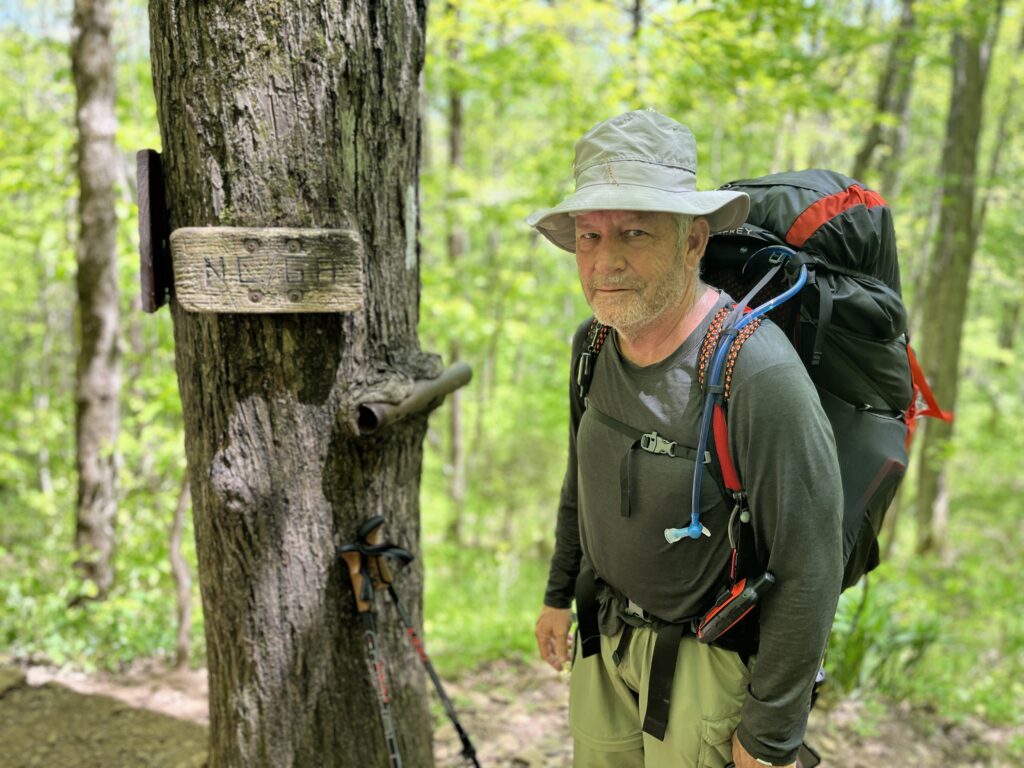 My equipment
I have changed a few things this time around. I am swapping my Gossamer Gear Duo Twinn tarp for a Six Moons Designs lunar solo tent. Last year I cowboy camped almost every night. But I wished I had a tent when the mosquitos were bad, when it was snowing and when rats would climb on me. The new tent adds a full pound to my pack weight (26 oz versus 9 oz) but I can still carry it in an outside pocket of my pack. It sets up quickly with a trekking pole and can be situated in a low-profile mode for really windy locations.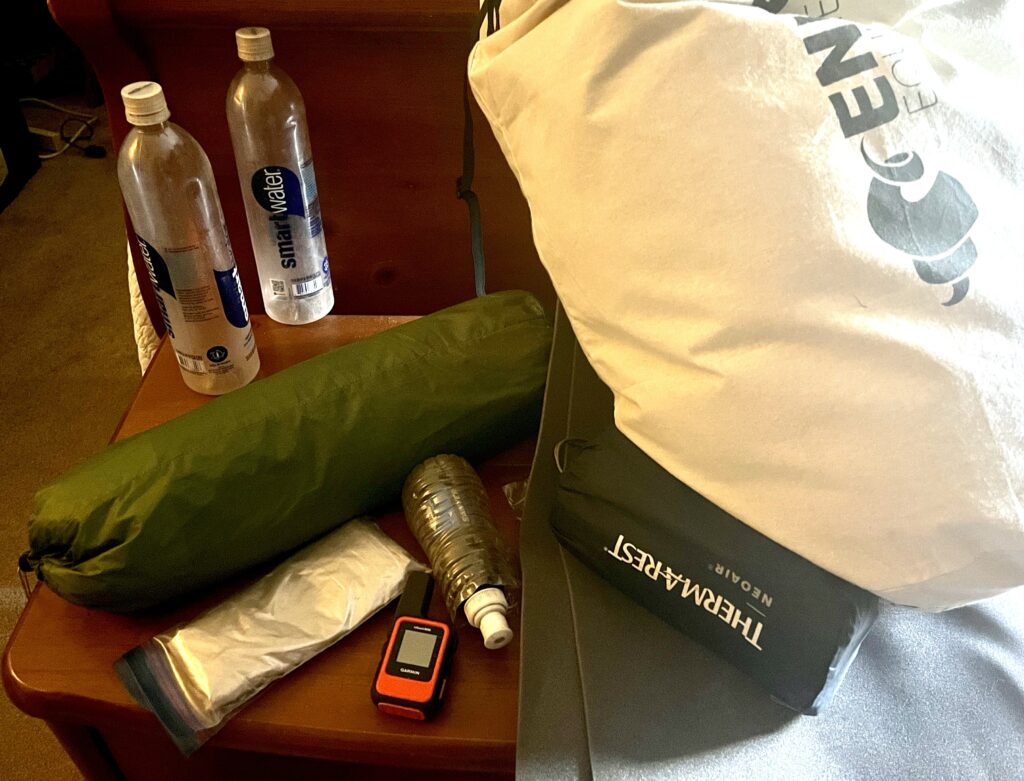 The second addition is my bear canister, the BV450. I will need it in the Sierras, but I have decided to carry it from the start through all of northern California and through the Sierras. Lassen requires them and now the Desolation Wilderness area west of Lake Tahoe has made bear canisters mandatory. Hikers will disagree about whether precautions are necessary, but for me, I enjoy the simplicity and peace of mind that bear canisters offer in bear country. I have met too many experienced hikers lately that have lost their food to bears. I don't want to be one of them. Bear canisters have two major drawbacks: weight and capacity. I can only force three days of food in my BV450, and it weighs 2 lbs! In Northern California this is not a huge problem because most resupply spots are within three days of each other. But in the Sierras, where 5-day stretches are common, I will have to switch to the big canister, the BV500, which weighs a whopping 2.9 lbs and takes up a huge amount of space in my pack. Luckily, all my other equipment is light, so that even with the giant canister, my base weight is around 14 lbs.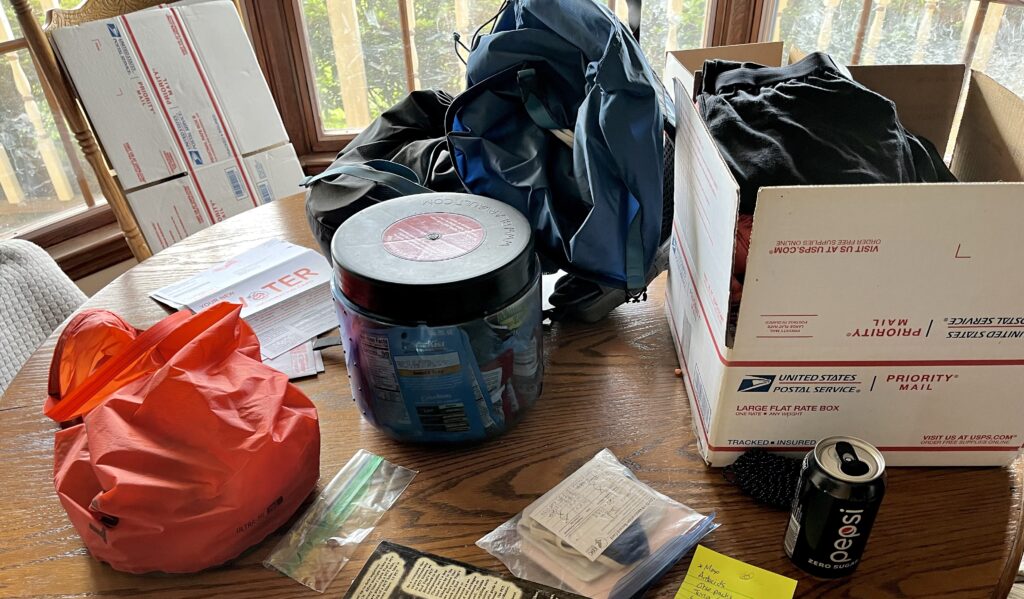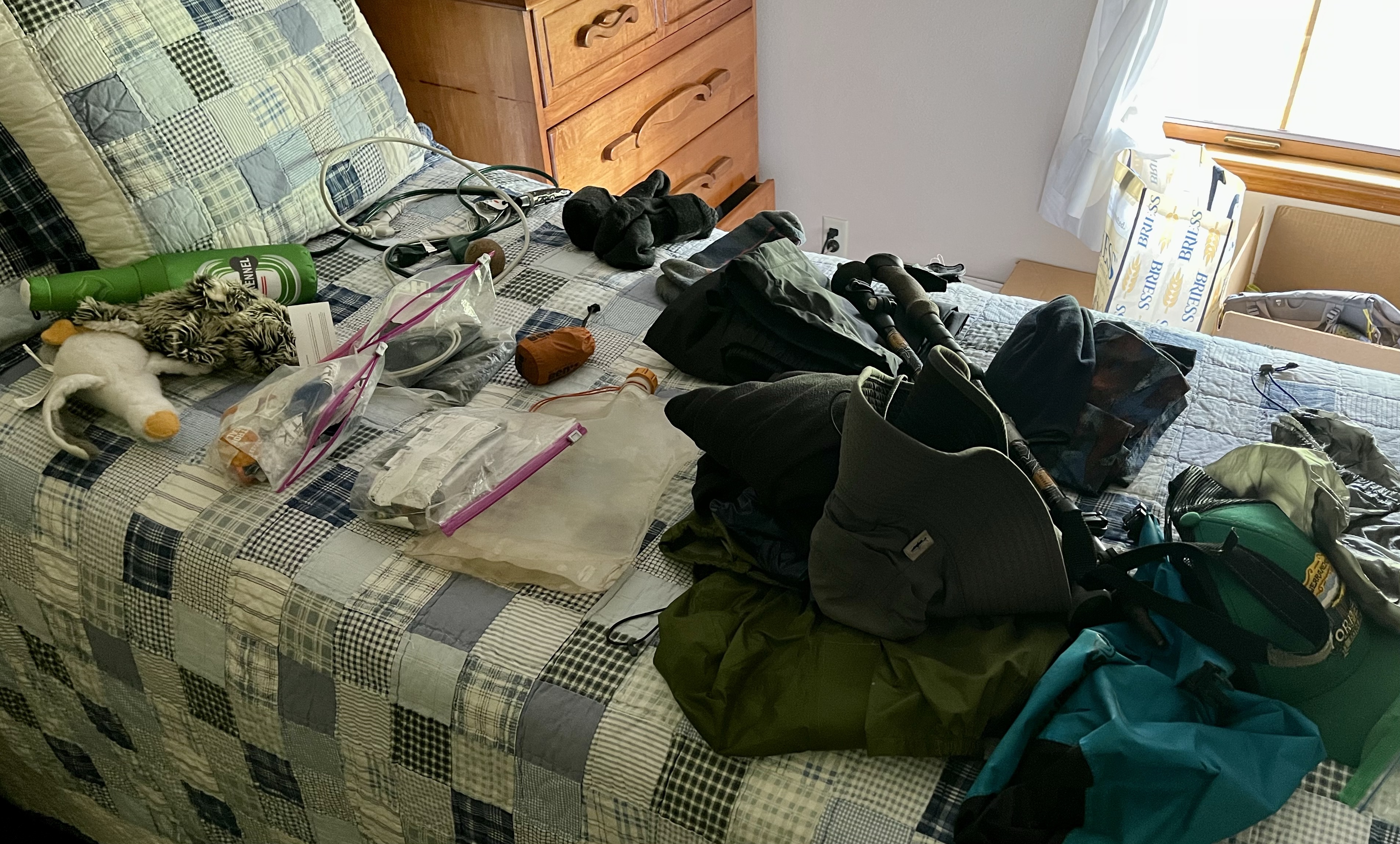 My clothes
I am wearing my reflectorized hoodie again, although I may switch to something more stylish in the Sierras (oh, the suspense). I am sticking with the Altra Olympus shoes. It took me almost 800 miles of PCT hiking to find my best shoe and this is it. A great combination of cushion and durability in a low-drop shoe. Drawback? $180!!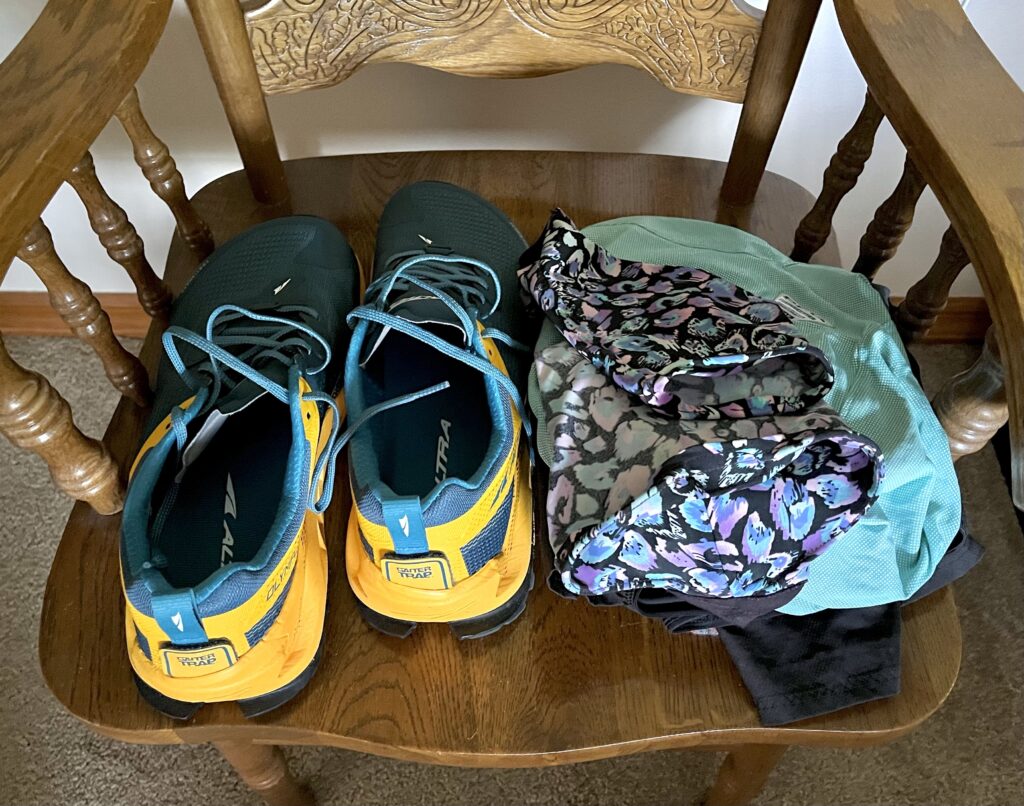 The route
I am completing the second half of a flip flop. Last year I started at Old Station in Northern California and walked to Canada. When I returned to NorCal to complete my hike, the fires were burning like crazy and California closed all the National Forests (closing the trail). I hiked for a while on the Colorado Trail and returned home to Florida.
This year, I will start at Old Station and go south to Mexico to complete my hike. It's a little over 1300 miles. I expect to be done near the beginning of November. By the time I reach the end, I will have been joined by a bunch of SOBOs who started in Washington. I will enjoy hearing their stories.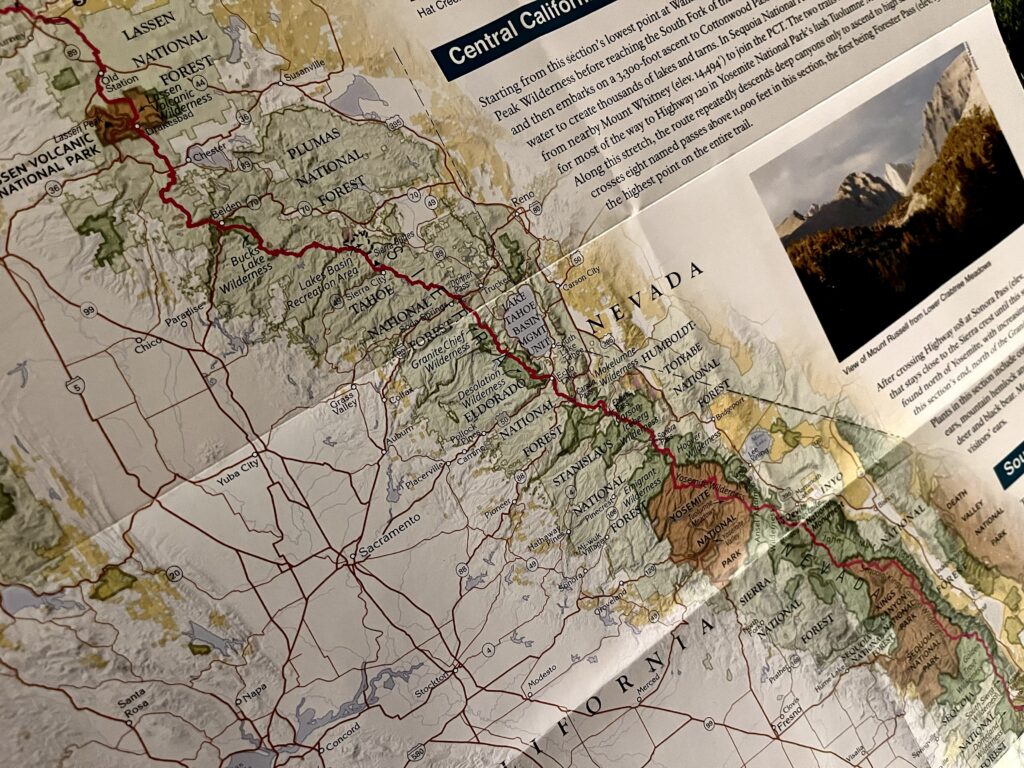 Logistics
Planning is fun, but it only goes so far. Flexibility is the key to trail sanity. I have a plan and a schedule, but who knows? I am looking forward to meeting up with some friends from Florida on the trail: Dwayne and Lisa. They have planned their vacation in the Sierras to meet up with me for a few days. It's always tricky hitting a moving target, you know, but we are going to make this work. I can hardly wait to see them, and I haven't even left the house.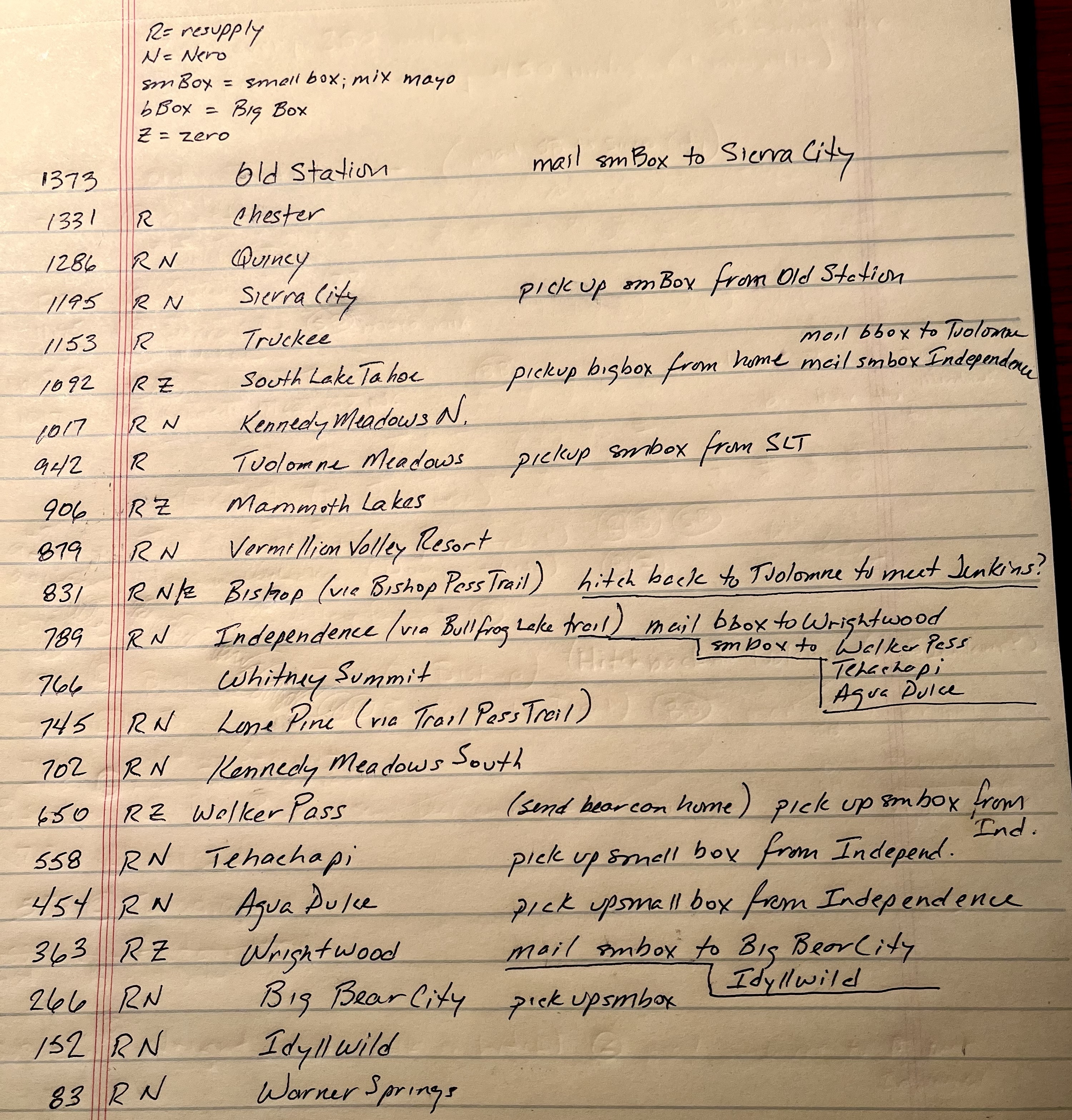 My head
The mental part of the trail is the hardest part for me. I meet so many people that are just so relaxed on the trail. I am…most times. But I also have my anxious moments. Honestly, my thoughts of returning to the PCT were mixed. I really wanted to go, but there was still some lingering dread surrounding some bad moments I had at the end of my hike.
However, my Appalachian Trail hike in May did something for me – it gave me a chance to heal. Now I am full of energy, desire and determination. I don't know what lies ahead, I don't want to know that. And I do feel some guilt at leaving my gracious wife with the task of running the ranch by herself again. But I really want to do this. And I am looking forward to writing about it again, too. This blog is very important to me. It holds some of my dearest memories, it gives me a way to channel my energies creatively and it gives me a chance to tell the story for my readers (my friends).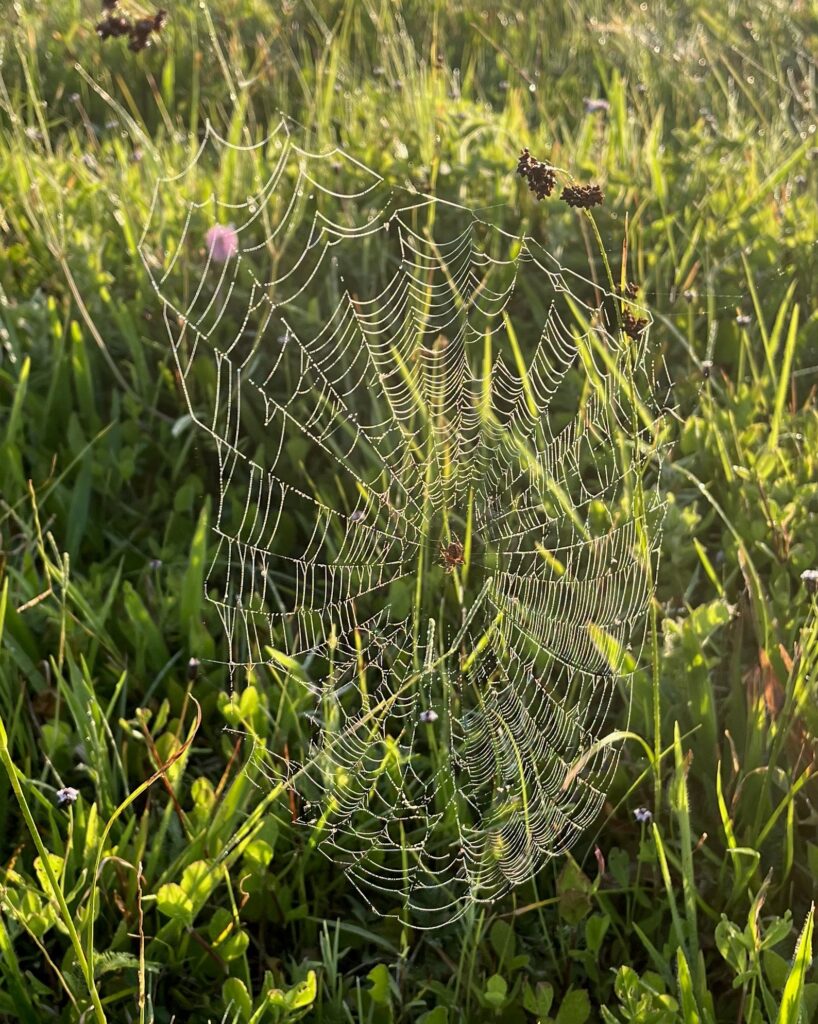 Posting on the trail
On the trail, I write every day in the evening for about an hour and a half. My posts are dated by when I write them. However, I am only in town every few days, and it takes a while to upload everything. Therefore, there may be a delay between the day I write and the day it is posted. It may be that there is a significant delay! Just hang in there. WordPress has a feature that allows me to schedule when a post goes up. This feature allows me to post no more than one post a day, which I think is a much more satisfying way to read the blog. Again, this may cause a delay between the day I write and the day I post. Please leave comments. I love hearing from y'all. You are a big part of my inspiration.
If you are interested in my gear list it is here: https://lighterpack.com/r/0sk29d
Affiliate Disclosure
This website contains affiliate links, which means The Trek may receive a percentage of any product or service you purchase using the links in the articles or advertisements. The buyer pays the same price as they would otherwise, and your purchase helps to support The Trek's ongoing goal to serve you quality backpacking advice and information. Thanks for your support!
To learn more, please visit the About This Site page.