Day 154 – Hurricane Hot Tub Party
I heard waves from Pierce Pond lapping at the shore next to my tent. The only flat tent location I could find the night prior when I arrived was a spot just feet from the pond. It was a pretty piece of real estate. I didn't realize until later it's the same pond that "Parkside" had drowned at in 2012. It was a surreal but also serendipitous realization that I ended up setting my my tent so close to the same pond.
I started getting ready around 6:30 and was on trail just after 7AM. Before leaving I met Dozier at the shelter. I recognized his name from the logbook at the shelter the day before. He wrote about a hurricane hot tub party in town. Apparently there's a brewery in town with a hot tub. I was intrigued.
It was a cruise-y 4 miles to the Kennebec river. Along the way I passed a series of waterfalls. There was even a smaller river crossing that required you to ford. I put on my flip flops and crossed without issue. Dozier and at least one other hiker who followed, slipped and fell in.
It was flat to downhill most of the way to the Kennebec and I arrived just before 9. We could see the ferry-man across the river, nearly a football field in width. He canoed solo against the current to our side of the river. There were roughly 12 people already waiting by the time I got there.

We all signed our lives away on a waiver and he took us across 2 by 2 (like Noah, just a much smaller ark). Each trip took about 10 minutes across and back. By 10AM I was across and walking down trail and towards the Sterling Inn in the town of Caratunk (or "carrot town" as we'd been calling it).

I checked in to my room and got a complimentary soda and put a pint of Ben and Jerry's ice cream on my tab. After a shower and blog editing I took the shuttle into town to the bar. There was indeed a hot tub on the back deck with a number of hikers already in it.
I had a few beers and an amazing spicy chicken sandwich. I sat next to a hiker named Purple Pioneer. She's a former Marine Officer and was stationed in San Diego. We had a lot in common and had a good chat over lunch.
I joined at least 15 other hikers in the hot tub (we've got to get clean somehow right?) I'm in a mostly new bubble of hikers I hadn't met before. They're a fun bunch (as most thru-hikers are) and we're all excited about being so close to Katahdin. There was some moderate wind and light rain but nothing any of us were not used to. Many remarked how it was probably still hikeable weather.
I got some food to-go and we shuttled back to the Sterling Inn around 4:30. The rest of the afternoon was spent relaxing and watching college football in the common area. The hurricane ended up being a 'nothing burger' and resulted in a few momentary power outages where we were at.
It's 36 miles to the next town and the last hostel (Shaw's) before the 100 mile wilderness. I'll likely get there in 2 days. Tomorrow is likely a late start after a hotel breakfast that runs until 9AM.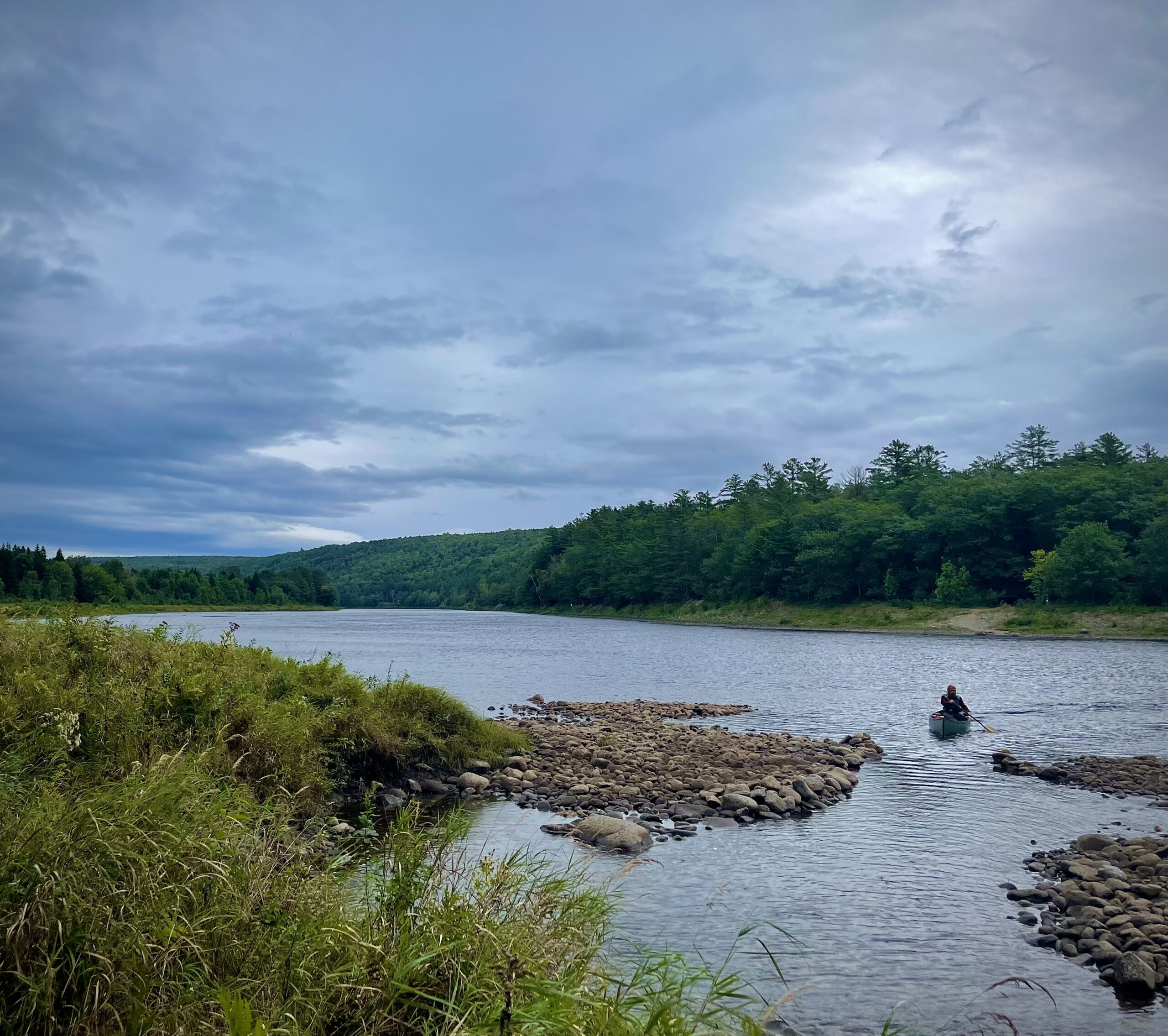 Stow away in my pack for day 155 on the Appalachian Trail
Affiliate Disclosure
This website contains affiliate links, which means The Trek may receive a percentage of any product or service you purchase using the links in the articles or advertisements. The buyer pays the same price as they would otherwise, and your purchase helps to support The Trek's ongoing goal to serve you quality backpacking advice and information. Thanks for your support!
To learn more, please visit the About This Site page.