Thru-Hiking is a Lot of Work
I'm trying to recall my old fantasies of what I thought thru-hiking entailed. Like many people, I pictured a bandana-wrapped hippie with dirt in the crevices of their wrinkles sitting casually around a campfire with like-minded souls talking about God only knows what into the dark hours of the night. These hippies would pack their every being into a backpack in the morning and walk miles through nature's glory only for them to set up their tent and do the same thing the next day. A simple life. Not much to it. And not a bad way to live. Well, yes…but there's so much more to it.
My hiking partner Blaze and I quickly figured out that thru-hiking is its own job. There's very little time each day for messing around. Between setting up and taking down camp, getting in the miles, eating the necessary calories, filtering water, and making decisions of when to do each, you're left with very little free time.
Pace/Free Time Ratio
Obviously, the faster you hike, the more free time you can possibly have. I know this statement opens a can of worms because everybody's on their own schedule out here. But there are certain sections of the AT where you simply don't have much of a choice but to get to the next shelter (Smokies). And sure, you can take as much time as you want for the whole trail. But if you're trying to complete a legitimate thru-hike, you're on a 365-day countdown and Katahdin is closed for a lot of that window. So pace can certainly matter to some.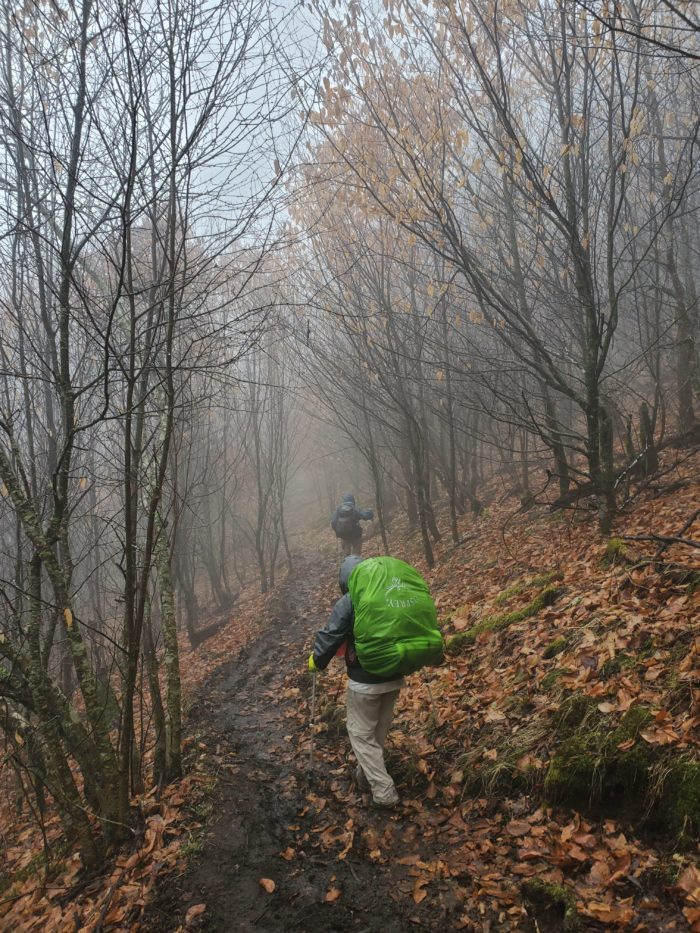 Regardless of whether you are going for a legitimate thru-hike or not, let's just start with this scenario:
You begin your day with a destination (a shelter or a campsite) ## miles away from your current location. The simple fact is the faster you walk, the sooner you'll get there, and the more free time you'll have afterward.
Therein lies my own problem: I am not a fast hiker. The hills on the AT slow me down to a turtle pace. So I then have a choice to choose a closer destination or less free time. Thus, I (and most other thru-hikers I've seen) have been choosing less free time.
But what about zero days?
Yes, you get more time on a zero day. But I have to be transparent about what I do and observe others doing. Many hikers spend their zero days planning and preparing for the next day when they embark on the trail again. This entails planning the next 4-5 days of food, shopping, laundry, showering, packing, getting a real meal at a restaurant perhaps, and later kicking yourself for walking so much on a day you were supposed to be relaxing.
Sacrifices
So Blaze and I figured out we could have free time on the trail. But sacrifices had to be made. For instance, we were able to make it to camp very early one day. We had the entire afternoon and evening to loaf about, take a sunset walk, and absorb our surroundings. It was wonderful! But we only got 6 miles in that day. We got behind the rest of our trail family.
On another day we were able to have free time, we got a solid 12 miles in, but again, sacrifices had to be made. We hurried through our morning routine and skipped one of our most precious parts of the day: morning coffee. Blaze, I'm sure, didn't like that.
It's Your Journey
Yes, I know this is another way of saying "hike your own hike." But it's true. The chores won't disappear. Hikers are always going to have to set up camp, make food, resupply, filter water, etc. It's all part of the lifestyle and eventually feels almost like a job. But we have to make time for the things we enjoy out here. If 20-30 minutes for journaling, napping, socializing, or singing is necessary to make a day feel complete then figure out how to work it in. I know I have to take about 30 minutes each morning to watch the sunrise and listen to the birds in solitude. It reminds me why I started this journey, why I love the outdoors, and who I am as a person.
Affiliate Disclosure
This website contains affiliate links, which means The Trek may receive a percentage of any product or service you purchase using the links in the articles or advertisements. The buyer pays the same price as they would otherwise, and your purchase helps to support The Trek's ongoing goal to serve you quality backpacking advice and information. Thanks for your support!
To learn more, please visit the About This Site page.