Trail Foods I Am Excited For on the AT
Food is an important part of a long distance trail. In some ways, I think it is more important than the gear that I am carrying. It is what will fuel me, what will make my body work (a machine in itself) and help me to manage my mental well being through many days on the trail. I have been the person who just wants to shovel ice cream and pizza into their face during a resupply day in town. And I am not saying that I won't do that. But I do think putting some thought into what I am eating on trail and how those foods make me feel is important. This is a synopsis of a few trail foods I am excited for while on the Appalachian Trail (and hopefully the Continental Divide Trail after that).
It is worth noting that this year on my (potential) AT/CDT thru-hike I am planning on sending more boxes than normal (like a lot more) in order to minimize risk of exposure and spread of COVID-19. Hence the greater focus on trail food. 
Foods I Am Excited For…Sort Of. 
I am not a nutritionist. I don't have any perfect answers for how to eat the healthiest while on trail. The food I eat is monotonous (more accurately…boring). For the most part I eat the exact same thing every single day. This includes oatmeal for breakfast, peanut butter tortillas and an assortment of other snacks throughout the day and ramen, beans and rice and mashed potatoes for dinner. In the end, it all keeps well, it is light and space efficient, fills me up and acts as comfort food after particularly hard days on trail. 
I have been putting some thought into adding a few basic things to make the food I'm eating a bit more interesting. Here are a few foods that I am excited for while on trail:
Freeze Dried Bananas
My hiking partner and I stumbled upon these while packing food for another trip. These little banana slices add a unique flavor to our breakfasts while on trail. So, this year, we decided to go big. We bought some in bulk and added them to the breakfasts that we packed for our boxes. With a little bit of hot water these delicious nuggets release a bunch of great flavors. They make an otherwise boring breakfast a little less boring….
Dehydrated Vegetables
I have never been into dehydrating all of the food that I am planning on carrying on a long distance hike. But this year I decided to dehydrate a few things that would make my dinners a bit more interesting. I am excited to see what this will add. I am incorporating bell peppers to beans and rice and squash to my mashed potatoes and stuffing meal. Any way that I am able to get more vegetables on the trail… the better. 

Meal Replacement Drink
This is a new one for me. I have noticed that I often feel more hungry in the mornings. This leads me to eat all of my allotted food for the day right away. I have decided to incorporate a meal replacement drink to try and help mitigate this. Also, this mix includes some needed vitamins, vegetable powders, protein and other supposedly healthy things to help with my on trail nutrition. Not that I know that much about nutrition – but it won't hurt…right? I am hoping to mix this in a small water bottle I will be carrying. Then I will be able to drink as I walk in the morning.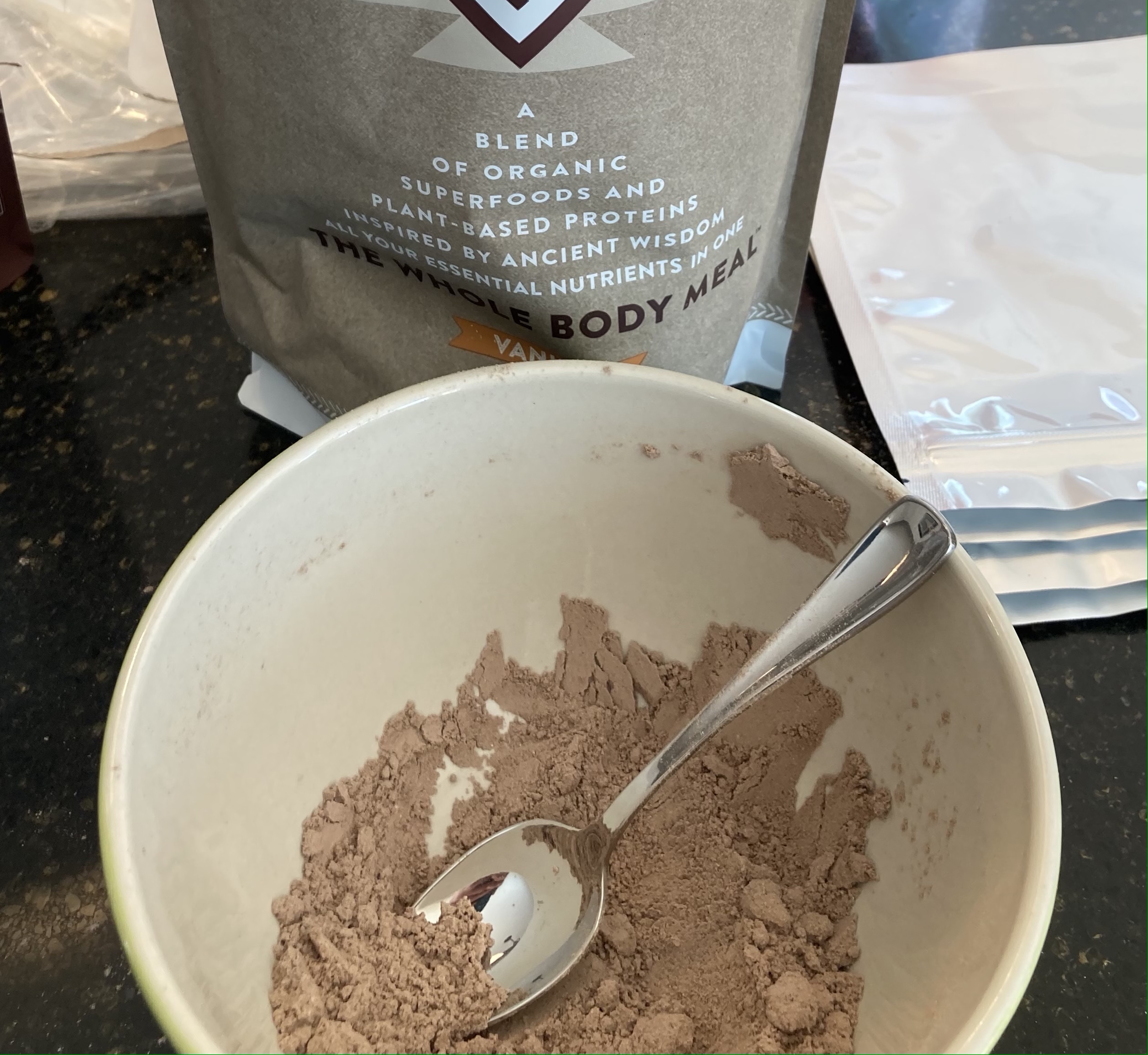 You Can Eat Anything…But It Does Matter
I have heard so many stories of hikers eating anything they want whenever they want. I also have been a part of that scheme. But I have more recently put some critical thought into what I am eating on trail and while in trail towns. Hopefully this hiking season, assuming it happens, I will be able to focus more on balance and less on always gorging myself with whatever I see first. I may try to focus on healthier options in the few times I do find myself in a trail town. What you eat matters and it most likely will dictate the way you feel and the way your body performs while on a long trail. After all, you are what you eat and I may have a problem if I turn into a Snickers bar. 
Should I really try that half gallon challenge? What is your favorite think to eat while on trail?
Thanks for reading and feel free to subscribe and follow along with this year's challenges!
Affiliate Disclosure
This website contains affiliate links, which means The Trek may receive a percentage of any product or service you purchase using the links in the articles or advertisements. The buyer pays the same price as they would otherwise, and your purchase helps to support The Trek's ongoing goal to serve you quality backpacking advice and information. Thanks for your support!
To learn more, please visit the About This Site page.