How Long-Distance Backpacking Changes Your Relationship with the Outdoors
Did you know National Trails Day is coming up? Did you know it existed? On June 3rd, clubs and organizations around the country will host trail building, maintenance, and educational events to spread the word and get over 1,000 miles of local, regional, and national trails built and maintained.
Find a Trails Day event near you, and see the 2016 report here.
To celebrate National Trails Day, we polled thru-hikers to get the official answer to we pretty much already knew:
Long-distance hiking impacts your relationship to the outdoors… in a good way.
We know, this was already pretty obvious. Who undertakes an extended backpacking trip if they don't love the outdoors? But we also know that lot of times, our appreciation for such things doesn't necessarily extend to giving back. But the best thing we learned from this survey is that people who hit the trail for an extended period of time end up giving back to the community and the trails, whether it's financial donations or volunteering.
Overall Poll Results
Did you contribute to the trail community before your hike?
Did you contribute to the trail community after your hike?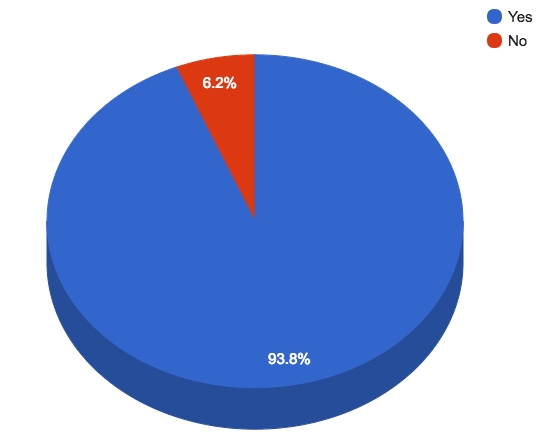 Some Dirty Details
Colleen Goldhorn
The trail has taught me so much. I feel way more comfortable in my ability to hold my own in the wilderness, and way more "in tune" with how my body reacts to certain things. I have always been passionate about conservative, but since becoming actively involved in the trail community conservation and protection of our wild spaces has been one of my major concerns in political and social aspects. I now more regularly volunteer outdoor conservation events, and also strive to encourage more "new comers" to experience the trail and wilderness in general.
I joined my local AT club and am doing trail maintenance on our section this year! I also will be giving trail magic.
Thin Mint
My thru hike was a return to the way I was as a child, rambling around. I may as well have peeled off the veneer of well-polished city girl to return to the woods, where I was happy. I view the outdoors as a place where I can just be myself, unapologetically.
I did trail magic at Woody Gap last November, and also donated to the ATC and a few hiker's GoFundMe fundraising drives.
TripWire
For a long time after completing the AT, I honestly didn't want to hike. I've always loved the outdoors and still did, but day hikes just felt pointless. That's changed now, I'm back to craving to be outdoors all the time. After dinner almost every night I go on a long walk with Limbo. We never did that before. The outdoors just feels more like home than a little apartment now.
I got an ATC membership, and I'm now a weekly volunteer for the Nature Conservancy of Oregon.
Bandit
I fell in love with the great outdoors, honestly. I already loved it, but living outside, breathing fresh air, drinking from the streams, just being one with nature… there's no going back.
After my hike, I did trail magic for some AT hikers by giving them some of my unused food.
Leapfrog
I have much more respect for the world, and I appreciate nature more. I am more comfortable living in the woods and consider the mountains my home; that's where I'm truly happy. Thru hiking showed me that living simply can be much more relaxing and rewarding. I definitely appreciate the serenity and quiet that you can only find in the woods, the 100 mile wilderness showed me how gratifying some alone time in the quiet woods can be.
I've contributed with trail magic…. food and drinks, and in July I'll be serving on the SWEAT crew to perform trail maintenance.
Firecracker
I've become much more in tune with nature. I went from just having fun and exercising outside to a much more intimate relationship with mother nature. It's definitely my greatest love story.
I donate money to trail related organizations and always try to clean up the trails I use when I go out now. Packing out other people's trash is now something I do regularly.
Aaron Ibey
My passion for the outdoors has only increased since my Thru-hike. I literally feel more at home in the woods than in my own home, the trail and outdoors brings me a sense of peace and belonging.
I now donate to the Appalachian Trail Conservancy.
 Shotgun
I think everything about my relationship with the outdoors has changed drastically since my thru hike. I catch myself gazing at the beauty of the outside world for far longer than I ever used to. I notice the smells, the vibrant colors, the different plants and wildlife, and really how lucky we are to live on such an amazing planet. I feel sad when I see the trash left behind, which something I never really put much thought into before my hike and am certainly guilty of mistreating a time or two in the past. I think the most significant change in my relationship with the outdoors since my hike is that I desire to explore as much of it as I can, to keep climbing the mountains I feel so small on, and to spend as many nights in the wide open solitude under the brightly lit star covered sky. I think it really opened my eyes to a deep appreciation I have for the outdoors.
Because of my hike, I've donated money to Appalachian Trail Conservancy.
Squarepeg
I treasure the outdoors even more, and often find myself picking up trash on trail or in town.
I try to help future hikers be successful and learn sustainable practices such as LNT. I also pick up trash while out hiking or cycling.
Hockeydon
It made me feel closer to being the human animal that we are. We have created so much unnecessary, needless things and concepts that we often forget we are part of this planet not the planet is here for us.
Now, I financially support AHS, ATC, and local trail maintenance.
For more info on how you can volunteer for the Triple Crown trail closest to your heart, check out their websites: Appalachian Trail, Pacific Crest Trail, Continental Divide Trail.
Also, don't forget about trail opportunities through your regional trail club, or find a local event sponsored by REI.
Related
Responses have been edited for length and clarity
Affiliate Disclosure
This website contains affiliate links, which means The Trek may receive a percentage of any product or service you purchase using the links in the articles or advertisements. The buyer pays the same price as they would otherwise, and your purchase helps to support The Trek's ongoing goal to serve you quality backpacking advice and information. Thanks for your support!
To learn more, please visit the About This Site page.