Appalachian Trail State Profile: New Jersey
It turns out that New Jersey isn't all traffic jams and industrial vistas—who knew? For 72 action-packed miles, the Appalachian Trail traverses the idyllic western region of the state from Delaware Water Gap, Pennsylvania, to Lakeside, New Jersey. From glacial lakes to charming pastoral vistas, there's plenty to look forward to in this compact section.
Terrain
There are few notable climbs or descents in New Jersey. In fact, the southern half of the section comprises one continuous ridgewalk along the spine of Kittatinny Ridge. This is fairly mild hiking, although the notorious rocky tread of Northern Pennsylvania persists along the ridge. However, the rocks do finally abate after High Point State Park at the northern end of the ridge. Here, the trail descends from Kittatinny and largely remains below 1,000 feet in elevation for the remainder of New Jersey. The northernmost 30 miles of this section hug the border with New York closely, passing frequently through low-lying marshes and grasslands.
New Jersey Highlights
Miles 1,295.7-1,323.8: Kittatinny Ridge
From Delaware Water Gap north, you can swing your legs a bit for 45 view-laden miles along Kittatinny Ridge. Look for telltale signs of glaciation everywhere on this traverse, from glacial tarns to scour marks in the exposed bedrock. The rocky nature of this stretch can make for tired feet at the end of the day, but the hike itself isn't strenuous. What's more, the rocks aren't quite as jagged as the ones in Painsylvania.
Mile 1,301.5: Sunfish Pond
Dip your feet and bask on the sunny shores of Sunfish Pond at mile 1,301. Besides just being gorgeous, Sunfish has the honor of being the southernmost glacial lake on the AT, and the first one northbound thru-hikers encounter on their trek to Maine.
Mile 1,307.4 Mohican Outdoor Center
Follow a 0.4 mile spur trail to this lodge operated by the Appalachian Mountain Club. The retreat is located on glacial Catfish Lake, and offers lodging, food, and boat rentals for hikers in need of a semi-luxurious side trip.
Mile 1,308.3: Catfish Lookout Tower
Who doesn't love a good fire tower? In the midst of your Kittatinny traverse, you'll encounter the Catfish Lookout Tower. Be sure to climb the steps for vertiginous 360-degree views of the surrounding ridges and valleys. What's more, you can take a well-deserved break afterward at the picnic table near the base of the tower.
Mile 1,323.8: Culver Gap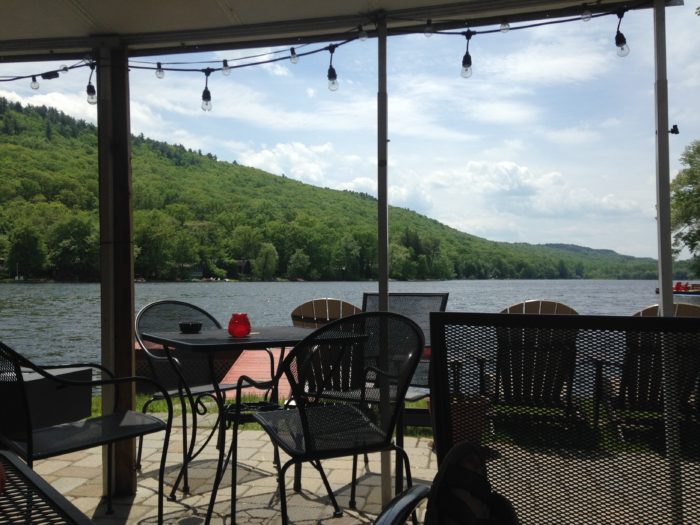 A brief descent into Culver Gap and the town of Branchville breaks up the long traverse of Kittatinny Ridge. Stop in at Gyp's Tavern for an ice-cold lakeside beer and a snack before returning to your majestic ridgewalk.
Mile 1,329.2: Sunrise Mountain Pavilion
A popular destination for local day hikers, the top of Sunrise Mountain features breathtaking views, juicy wild blueberries, and a high alpine feel (even though it's just 1,600 feet above sea level). A CCC-built stone pavilion makes for a great lunch spot atop the mountain. Sunrise lives up to its name with majestic easterly views, but you'll have to hike in from farther afield if you want to catch daybreak: camping isn't allowed at the pavilion, and the Sunrise Mountain parking lot doesn't open until 8 a.m.
Mile 1,339.1: High Point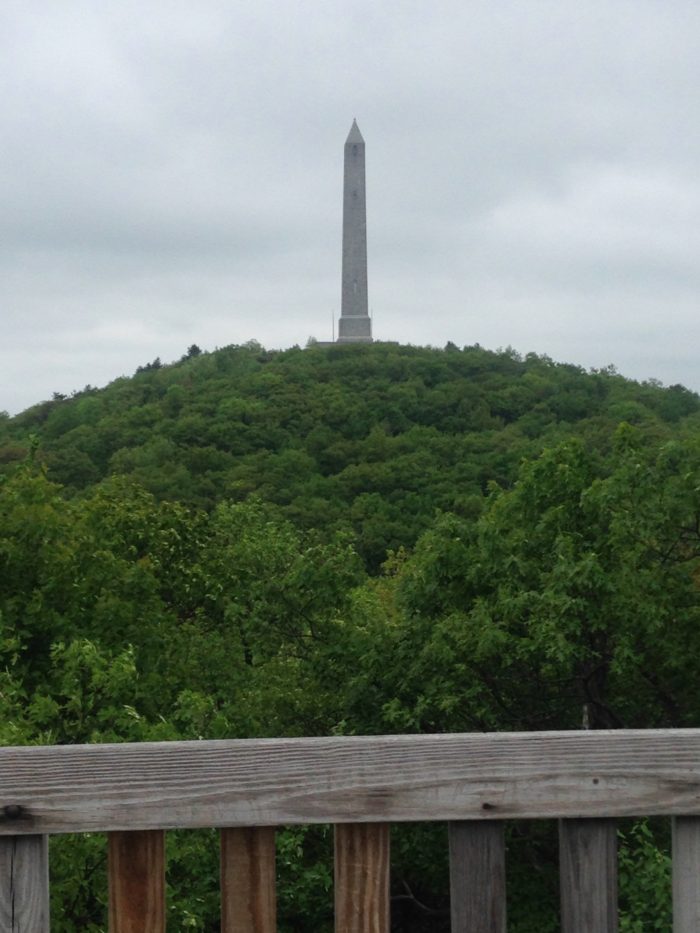 Soaring to the heavens at over 1,700 feet elevation, the wooden lookout tower you'll scramble up at mile 1,339 isn't actually the true high point of the state. That's marked by the stone obelisk you'll see from the viewing platform, some 1,804 feet above sea level. There's a 0.3-mile spur trail to the obelisk just north of the wooden lookout.
Mile 1,349.7: Wallkill Reserve
The trail follows the Wallkill National Wildlife Refuge's Liberty Loop for approximately two miles, touring a small section of the reserve's 5,100 acres of protected land. Keen-eyed hikers can spot bog turtles, salamanders, and hundreds of species of birds (including bald and golden eagles) in this pristine wetland.
Mile 1,357.1: Pochuck Creek Bridge and Boardwalk
Cross a suspension bridge over Pochuck Creek and traipse through nearly a mile of surrounding marshland via a picturesque boardwalk. Like the Wallkill reserve farther south, these wetlands are a prime location to view birds and other wildlife.
New Jersey Dispatches
More From This Series
All mileages taken from The 2019 AT Northbound Guide, by David "AWOL" Miller
Affiliate Disclosure
This website contains affiliate links, which means The Trek may receive a percentage of any product or service you purchase using the links in the articles or advertisements. The buyer pays the same price as they would otherwise, and your purchase helps to support The Trek's ongoing goal to serve you quality backpacking advice and information. Thanks for your support!
To learn more, please visit the About This Site page.