Get Off My Lawn! (Days 116 to 119, Kent to Great Barrington)
Day 116
Start: CT 341 / Kent, CT
Finish: Sharon Mtn Campsite
AT Miles Hiked Today: 19.5
Overall AT Miles Hiked: 1,486.2
Miles To Go Until Katahdin: 702.9
I'd say that yesterday was an extremely successful zero, because I woke up feeling awesome around 5:45. What a treat to sleep in real beds at the home of Reindeer's friend. We were treated like family and I'm sad to leave. We entered the house dirty and tired, and left rested and stuffed with organic fresh-picked vegetables!
We made our way back to the trailhead and started hiking around 7:30. Another beautiful morning that was shaping up to be a hot one. As I said in a previous post, summer is in full swing on the Appalachian Trail! I'm glad to be in CT instead of Pennsylvania, where the heat index is over 100 degrees right now.
My right foot / ankle area was feeling awful as I came into Kent a few days back, but now it felt fully healed as I hiked up and out of the gap. What a relief – there's nothing scarier as a hiker than when a part of your body suddenly just fails. You're thinking, is that it? Is my hike over? Fortunately, my hike isn't over just yet!
Reindeer and I were climbing and singing extremely inappropriate songs from South Park: Bigger Longer Uncut, which we watched yesterday afternoon on Netflix. (Ah, the benefits of zeroing at a real person's house!)
The weather was still tolerable in the early morning, and we flew up the mountain and over the first four miles on the ridge.
We came back down from the ridge to walk along River Road, alongside the Housatonic River. It was super flat but extremely buggy! I broke out the mesh bug net. Not the most fashionable thing to wear, but who am I trying to impress? This is supposedly the buggiest part of the entire trail coming up over the next week. I'll have to grab some bug spray in Salisbury.
We had about four miles of easy flat walking, and then we started 500-700 foot ascents and descents in quick succession. That'll get the heart rate up! It was getting hot at this point, too. I was sweaty and itchy from all the bugs. Nothing I could do but put my head down and power through.
The water situation since hitting CT has been better than PA or NY, but the water here is still super low. Great example: we crossed Guinea Brook (pictured below), where there are signs warning of a dangerous water crossing. There's even an official side trail off the AT to an easier crossing spot! In typical years it would be impossible to avoid getting wet here. This year, we had an easy rock hop across.
Reindeer and I took about an hour break from 2-3 to wait out the heat. We saw a few true SOBOs cruise by. The fastest hikers are already here from Maine! It'll be fun to talk to them in the coming weeks.
Reindeer and I got to Pine Swamp Brook Shelter around 5, and decided to hike a few more miles to dry camp somewhere. The water here was extremely low and puddly, and definitely tasted strange, but we didn't have much of a choice.
We rolled into camp around 6, and were in bed by 7:30. We are sharing the campsite with a few other guys, General Lee and Frolic. Not a bad day at all today, over 19 miles! We are setting ourselves up for a nice Nero into Great Barrington in a few days, and we will be able to dip into Salisbury tomorrow to grab lunch.
Day 117
Start: Sharon Mtn Campsite
Finish: Brassie Brook Shelter
AT Miles Hiked Today: 17.6
Overall AT Miles Hiked: 1,503.8
Miles To Go Until Katahdin: 685.3
The mosquitos were out in full force again this morning. I woke to a wall of them clinging to my bug screen in my tent. I ran out to grab my food and got eaten up just on the trip to my bear bag hang and back again to my tent. I ate breakfast sitting slouched over in the tent.
We got moving at 7. We soon passed an overlook down to Lime Rock Speedway.
It was another beautiful morning, but it stayed buggy as hell. My shoulders and arms are completely torn up with bug bites right now. I need to track down something with Deet when I get to town.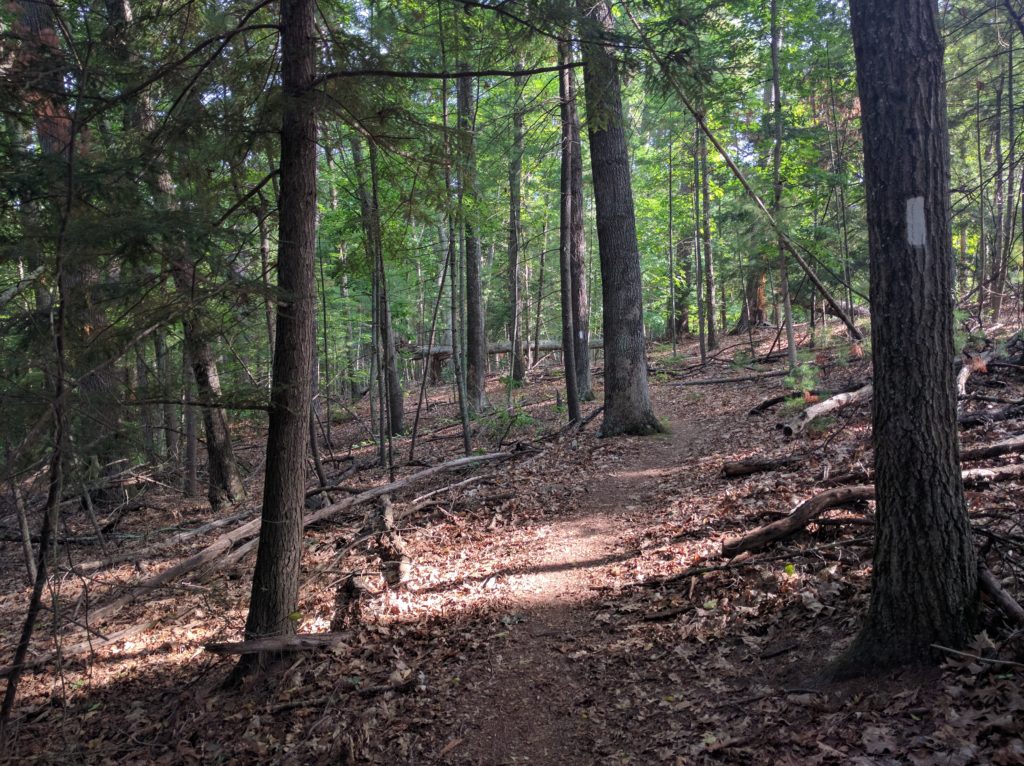 We passed near the very small town of Falls Village and had a few miles of flat, easy walking, which included crossing the Housatonic River and walking past a really cool waterfall. If I hit this area in the afternoon I would definitely stop for a swim!
The climb out of Falls Village was hot! About a 900 foot climb.
Around 1pm we arrived in Salisbury. As we were walking into town, Reindeer yelled "Woah!" I looked up to see a giant black bear scampering away from the road. Bear count is now at lucky number 13!
where I grabbed a nice big sandwich and a Coca-Cola from the local grocer / pizza place / deli (yes, all in one building). Pictured below is Reindeer's sub, which was so big he ate it for lunch and dinner. We then went over to the AWESOME library which looked like a castle. They had tea and big comfy chairs and lots of air conditioning. I was in heaven.
We started looking for accommodations in Great Barrington. The guidebook had prices ranging from 80-100 dollars in the area, which seemed reasonable. We called each hotel, and were quoted nothing less than 200 dollars per night. Brutal! Guess that's New England for you. So, we don't know what we will do for Great Barrington yet. It'll all work out.
Around 5 we decided we'd better take off and get to camp. On our way out we stopped at the local cemetery, which has a handy water spigot. I'm not complaining, but that's a bit weird, right? Anyway, it was me and Reindeer and a British hiker named Pancake. We all chatted and the last 5 or so miles flew by without a hitch.
Oh, and we passed the 1,500 mile marker this afternoon. Less than 800 to go! Just gotta grind out those miles.
We camped near Brassie Brook Shelter. There's a rowdy group at the shelter playing dance music from their phones and yelling.
Alright, folks, brace yourselves. Here comes a full blown, get-off-my-lawn, old man rant.
I'm never sure how to confront groups like this out in the wilderness – I mostly just try to ignore. But it makes me really unhappy how selfish something like this is. You're coming out into the wilderness to play loud music? Around thru hikers who are in bed at 8? Someone should stand up to them, right? But it won't be me. Reindeer and I just made soft jokes to each other, rolled our eyes, and went to bed. I expect he will be up with his glowsticks all night long. Damn youth, get off my lawn!
It's supposed to rain tonight and tomorrow morning, which should help break the heat. But getting wet while hiking is never fun. We'll see how things look in the morning!
Day 118
Start: Brassie Brook Shelter
Finish: Bushcamp just beyond Boardman St.
AT Miles Hiked Today: 18.4
Overall AT Miles Hiked: 1,522.2
Miles To Go Until Katahdin: 666.9
It rained out all night, but we awoke to nothing more than a light rain. It looks like all the heavy rain is closer to the coast today. Guess we are staying dry!
Our friend Calvin Harris up at the shelter was playing more trance music this morning as I collected our food bags. Again, we rolled our eyes but said nothing. Good riddance, you youth. We were hiking at 7:30.
It was foggy and muggy, but not raining. The rocks were super slippery, and we had some steep ascents and descents up and over Bear Mountain. We are finally starting to get back into rugged terrain with some elevation change! Seems like we haven't seen trail like this since before Shanendoah.
We grabbed a liter of water from a river, then crossed that river, and all of a sudden we were in Massachusetts! 10 states down, 4 to go!
The humidity burned off and it became a fine day, cooler than the past few weeks. We had some really tough mountains the first half of the day. After Bear Mountain we summited Mount Race and Mount Everett, both of which provided some amazing views. The rocks were still slick from last night's storm, though. Reindeer took a really hard fall as we approached Mount Race. So we carefully picked out way up and down these mountains.
We summited Everett at noon, and headed down to the shelter a few miles away to find that every water source on this side of the mountain was dry. That meant, to put it lightly, we were totally screwed. We each had a quarter liter left to hike the next 8 miles, in the hottest part of the day. Not much we could do but sigh and get it over with.
We were slightly delirious by the time we got to Egremont Road to find that someone had stocked water jugs at the parking lot. Bless you, whoever you are! Reindeer and I chugged a liter and took a rest. We were both dehydrated.
While we were resting we tried to figure out our next move. We were only a few miles away from the road to Great Barrington. But, we weren't gong to pay $200 for a hotel room. Plus, my cousin who lives near Boston was planning to come see us tomorrow morning!
We decided to spend tomorrow night at a retreat 8 miles down the trail, and use my cousin and his car to resupply and get around town. We really just needed a shower and a spot to crash tomorrow, and the retreat offers bunks for hikers at $10.Thats my price point! And man, having someone with a car makes logistics so much easier! We don't even need to hitchhike into town tomorrow.
Reindeer and I were still dehydrated and beat, so we bushcamped about 7 miles from the meeting place. We should be able to get to the crossing by 10am. We were in bed by 7pm! Somehow we made great time today. If we didn't stop for water any day, just imagine how fast we would knock out those miles!
Day 119
Start: Bushcamp just beyond Boardman St.
Finish: MA 23 / East Mountain Retreat Center
AT Miles Hiked Today: 6.8
Overall AT Miles Hiked: 1,529.0
Miles To Go Until Katahdin: 660.1
We were up at 6 and hiking by 7, anxious to get to our meeting spot with my cousin Eric. We basically only had one 800 foot ascent and a gradual downhill until we got to the road crossing. The bugs weren't even that bad as we packed up. We were feeling lucky as we set off.
We got lost twice due to poorly marked trail, but eventually got to the right spot about 30 minutes early. We sat under an Appalachian Trail sign (just to ensure everyone driving by knew we were thru hikers) and waited for Eric to arrive.
We went into town and grabbed some Mexican food, then immediately walked over and saw a matinee showing of the new Star Trek movie, which was lots of fun. The theater was almost empty. It just felt good to eat popcorn and turn my brain off for a few hours. I give the movie a solid 7.5/10.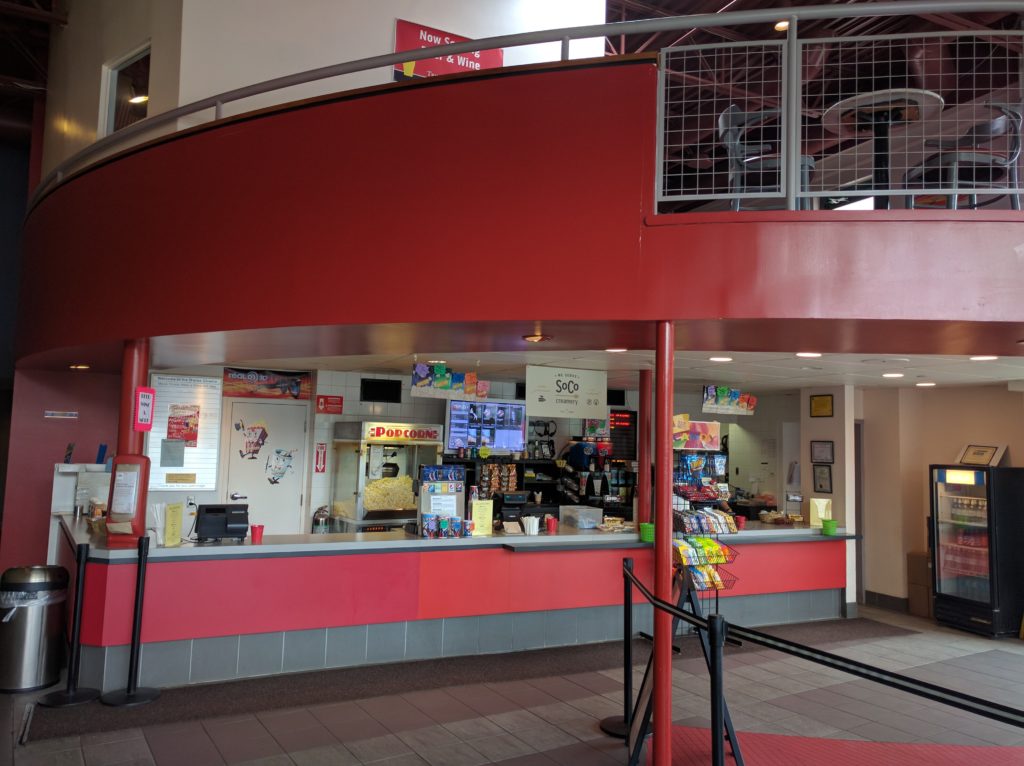 Wait a minute… Angry at kids playing music a few days ago… In bed by 7 last night… Seeing a matinee movie today… I've officially become a 95 year old man! Fantastic. My knees certainly make me feel like I'm that old. Now the rest of my actions have caught up. Get off my lawn.
We resupplied and browsed a local book store (again, such an old man!), then we got back to the car with no real plans for the next few hours. Eric suggested we go to a brewery he heard was somewhere near here. Turns out it was a quarter mile away! We grabbed a few pitchers of local beer and told stories for the next few hours. There was a wedding at the brewery that I wanted to crash, but I was still in my hiker clothes and I hadn't showered yet. Maybe next time.
Eric dropped us off at the East Mountain Retreat Center and drove back to Boston. It was awesome seeing you, Eric. On a journey filled with adventure, a familiar face reminds me of what waits for me back in the real world. (Other than having to find another job, that is.)
It turns out the retreat is a silent retreat! We tiptoed our way over to the building where hikers sleep. The lady who runs the retreat is super nice! And also super hard of hearing, so she speaks loud and asks us to speak loud. Also, she has 3 dogs which are really friendly, but bark LOUD. So much for a silent retreat!
The spot for hikers is basic, but it's all we need. There's a nice library room for us to hang out in, and a bedroom for us to sleep in. Reindeer and I are the only hikers here tonight. It's like our own private retreat for $10 each!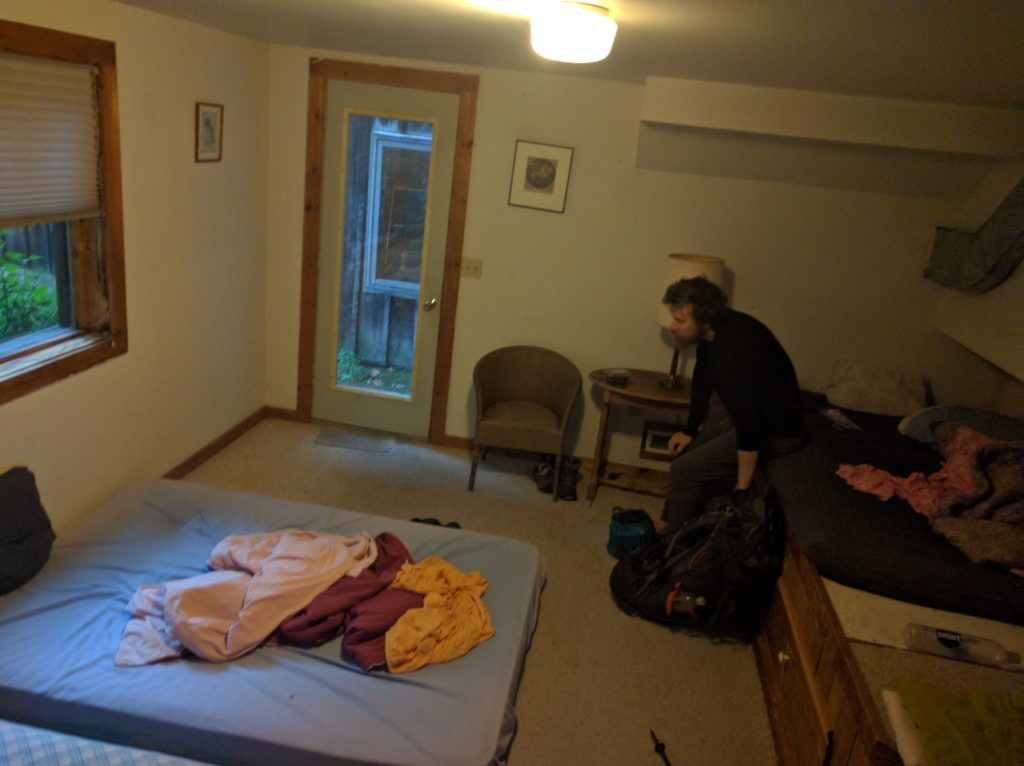 And that's all for ths section! I think we are gonna Nero + Zero in North Adams in a few days, get a bit of rest. The miles have really been grinding on me lately. I hope getting into Vermont will lift my spirits. Still 30% of the trail left to go, but I feel like I'm closer to Katahdin than that.
Today is July 30th, we are slightly behind where I thought I'd be entering August, but I think we still have plenty of time to get to Katahdin! 61 days before the end of September, minus 5 days off for a wedding, means I need to average 11.5 miles per day to finish. Totally doable!
Until next time, happy trails!
-Slice
Affiliate Disclosure
This website contains affiliate links, which means The Trek may receive a percentage of any product or service you purchase using the links in the articles or advertisements. The buyer pays the same price as they would otherwise, and your purchase helps to support The Trek's ongoing goal to serve you quality backpacking advice and information. Thanks for your support!
To learn more, please visit the About This Site page.