How the Hike Changes You: Reflections from 2019 Appalachian Trail Thru-Hikers
"It's official," I told my friend on the phone as I stepped outside and braced against the cold. "I just blew up my life." The day was January 6, 2019, and my words felt appropriately dramatic. That morning I'd told my boss I was leaving a great job of 12 years to go hike the Appalachian Trail.
As in thru-hike: 2,200 miles from Georgia to Maine.
When you blow up your life, one hopes it's in order to build back something new. In leaving my job, apartment, town, and community, I wanted a change not only in my life but in myself.

I envisioned a kinder, grittier, more flexible version of me. I imagined living more simply. I dreamed of seeing the eastern seaboard of the country on foot and hearing the stories of the people in it. I wanted adventure and nature and peace but I also wanted to come back better.
As I'm writing this, it's been nearly six months since I got off trail.
Am I different now? And how?
I put this question to over 50 of my NOBO AT 2019 thru-hiker friends. Within minutes, most of them had replied. It was like a virtual trail party blowing up my phone and I couldn't stop smiling. Clearly this is something we care about.
I will be posting my own thoughts on my blog soon. But below is a chorus of voices you'll want to hear.
They're organized around common themes of adaptability, ambition, community, confidence, gratitude, patience, strength, simplicity, self-compassion, and our shared struggle to adjust to life off-trail.
For those of you preparing for a thru-hike or considering one in the future, I hope this gives you even more reason to lace up your trail-runners and go for it!
How did the trail change you?
Adaptability
"I'm not as concerned about my appearance as I was before, and I'm far more flexible in my meal choices!" – Militant Buddhist
"I'm able to adapt to unknown situations better. Even if something isn't going as planned, it often works out better in the end." – Tomatillo
Ambition
"I won't settle anymore. Before the trail I was OK with 'just OK,' but now it doesn't feel like enough. I know there's so much out there." – Bumblebee
"The way I see goals is different now. I'm making plans for the next few years, and I feel like I'll be better at not giving up. 2,200 miles seems like a ridiculous amount when you start out doing ten miles a day. But keep doing that daily and in a few months you'll reach this huge goal that at first seemed impossible. I think I'll feel more positive when it seems like I'm making slow progress on even bigger goals." – Bonhomme
"Thru-hiking one trail gave me the dumb idea to do another one. (I'm prepping for the PCT.) Hiking has become a new hobby for me and opened the door to running and rock climbing as well. Before, my goals were career- and money-focused. Thru-hiking meant I wasn't able to pursue either of those for seven months. Now I place more value on hobbies and enjoying life today, instead of waiting till I'm 'better off' to allow myself to do fun and interesting things." – Grubber
"Now I recognize the importance of continuing to set long-term life goals, like thru-hiking once was for me. I take my nutrition very seriously after five-and-a-half months of eating crappy food and seeing the havoc it wreaked on my body. If I'm feeling frustrated or angry or sad, it's much easier now to realize that's a temporary feeling and will pass." – Small Slice
"I've learned the power of living life intentionally and how to be completely honest with myself about what I want and need." – Trip
Community
"I've learned to trust people and to believe that everything will be alright in the end. Also, I've learned that anywhere can feel like home if you're happy." – Hermione
"I've learned to appreciate the interactions I have with others. Pre-trail I was more of a misanthrope and a hermit. I'm making plans to change that and move back to civilization. The trail community helped me gain a trust in other people that I never previously had." – Jerry
"I can do anything now! I could do anything before, but no I really believe I can do anything, and that makes all the difference! Thru-hiking increased my desire and need to find community wherever I currently exist. Let's be real, trail was about the people. You guys! Whom I love and miss deeply! We all feel open enough to share the inner workings of our minds with one another, and that's what I miss so much—the vulnerability and openness. That feeling where I walk up to a shelter on the AT and see you crying and pass no judgment. I empathize with you, hug you, and show you love." – Special Brew
Confidence
"I am freer now and less bound by societal norms. I'm also more confident in my decisions. Plus I like shitting outside. Who've thought?!" – Morningstar
"I have a lot more confidence and carry myself more confidently as well. I know what I want and that I'm capable of getting it." – Nanners
"I care a lot less—in the best way. I care less about people's opinions, materialistic things, the news, etc. In a healthy way, I focus more on myself." – TreeHugger
"I feel more confident, like I deserve to stand with a straight back and maintain eye contact with total strangers. It doesn't solve your problems, but it makes them more fun to deal with." – Wiggler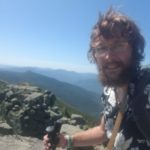 "Thru-hiking made me realize what I really want in life, and that I'm absolutely capable of achieving it. It made me a calmer, happier person." – Green Slouch
"I care less about how I look and what other people think of me. After thru-hiking, I'm very happy with the person I am, maybe for the first time in my life!" – Zucchini
"I feel more confident in my abilities across the board. Just knowing the resilience it takes to hike the AT instills a quiet confidence like, 'No matter what, I will make it through.' I feel more thoughtful now, too. The whole trail experience feels so fleeting already, like this faraway memory that's made me pay attention to all moments, good and bad. I've realized that life seems to move so quickly, so you should always try to find a little bit of good in the present moment." – Black Widow
Gratitude and Optimism
"I am much better about believing things will work out—that 'the trail provides.' And I don't sweat the small stuff. I also appreciate things more, like running water." – Letters
"It made me realize 'the big picture' is just a lot of smaller moments put together." – Wobbles
"Before the hike I was pretty down about life, people, and society. But after thru-hiking and meeting all the amazing people, I have hope again; there are still a lot of good people out there. We still have a chance to figure this all out." – Radagast
Less Is More
"My mindset changed in terms of waste and 'stuff.' I look for ways to reduce my personal waste, and have decluttered drastically!" – Rocket
"I found I really needed the break from the high stress in my life. I relish my newfound serenity in the months after the trail. Being on the AT was so freeing, and virtually worry-free." – Sweet Caroline
"I feel less need to become emotionally moved by trivial things. I just completed the stoic practice of 'negative visualization' on a grand scale—for months. Worse comes to worst, I know I can live in a tent with very few needs." – Dirty Girl
"My fiancée and I are more comfortable with less stuff and less living space. I can exist with everything I need in a 40-pound bag, and I don't really need anything more. On the negative side, I used to be rock-solid in my career goals. But since we got back from the AT, a commitment to anything permanent seems difficult. We want to leave space in our plans to do something like this again!" – Frodo
Patience
"Before the trail, I was always stressing with work or school. It was 'go, go, go' with deadlines. The trail calmed me down and taught me patience. If I wanted to get to town or do something on the AT, I had to walk there, and I knew it would take all day. Instead of rushing, I was on my own time. I got to wake with the sun and stop wherever and whenever I wanted." – Kung Fu
"I notice things more. I stop, put on my glasses, and spend time observing and thinking about what I'm looking at. I have more thoughts about 'why' and 'how.' I live more in the present. I never really understood what that meant before." – Shock Top
"Patience with myself has been my trail gift. The past few months have been nothing like I thought they would be, but I have moved thoughtfully through the days and I am content with that." – Bubbles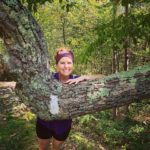 "I'm more patient, kinder to myself, and more determined in all aspects of life." – Try-Try
Self-Compassion
"I show myself way more self-compassion and am more forgiving of myself. I know I'm capable of big things, and I know that it will all happen, one step at a time." – Pippy
"I'm more able to adapt and adjust when 'stuff happens.' I'm more comfortable being uncomfortable, especially while pursuing my dreams. And I love myself even more!" – Monk
"I forgive myself a lot faster. And I constantly crave adventure." – Redbeard
"I learned to focus on how to get through the 'now' and not harbor on how things could be different. I learned how to prioritize my happiness—and that happiness can be complicated, but in a great puzzle sort of way." – Manifest
Strength
"It made me realize how hard you can push yourself, even when you don't think you can take another step. Also I realized how little we need to survive, and even thrive." – 50/50
"I know now that my body is a machine, and that my faith in God is stronger. I left a lot of personal b.s. out on the trail, in the form of tears. The trail also renewed my faith in humanity." – Nails
"You get a better understanding of what you're capable of, and that it's more than you ever imagined." – Gumby
"I became more self-aware during that time of walking and thinking and listening to what my body needed. I'm more comfortable confronting the sad and hard stuff in life, and I'm more resilient and ready to deal!" – Salamander
"I am more mindful, focused, and disciplined. My priorities are clear: health, family, friends, and community. I've learned to minimize the unimportant stuff that filled so much of my time before. I'm more physically active than ever. And now I'm officially a badass … which feels pretty cool!" – TBD
Transitioning Back to "Real Life"
"Of the 60 pounds I lost, 30 of them are back. I am itching to do another thru-hike, not just day hikes or sections. I miss the single-task-oriented mindset. – Sherpa
"The immediacy and ease of connection with others was one of the best parts of the hike, a stark contrast to daily life now." – Blue Eyes
"I felt a sense of confidence and adventure right after the thru-hike, like I could do anything. My eyes were totally opened to the world: new people and lifestyles. But a few months out, I've lost that feeling. I've lost my confidence at work; it confuses me. I think the trail taught me and changed me so much, but it was hard to hold on to once I re-entered society. I'm hoping to find my way back to that adventure and community I loved so much: less stuff and less stress." – Little Debbie
"My return has been bittersweet. I've loved getting back into my wood shop and I even tried painting for the first time. But it's been harder to recreate the type of connections made with people on the trail, that come when you share personal rhythms, cadences, and time. With all the noise of everyday life—news, family obligations, jobs, and stress—it's proved harder to draw from the calm I felt on the trail. I guess that means I need to do it again!" – Carver
"I feel more grounded and rooted. My colleagues and clients have told me that my energy is different; very centered and intentional. Unfortunately, I feel less connected to my family, and it's hard for me to empathize when things seem too mundane or not important enough to spend energy on. Overall I would say I appear calmer, and focus more on self-care and boundaries than before I left for the trail." – Trail Diva
"I'm trying to live a minimalist lifestyle and take personal accountability in how my impact on earth today affects other people's tomorrow. I compost and take snack wrappers to REI, where they have a teracycle box for recycling them. I'm still in transition and feel less confident in my professional skills than before. But I think the reason for this is that I'm questioning whether I want to go back to the life I had before. I don't think I'm good at this 'mainstream' life now. But the resilience of the trail is still present in my life. I've lived in discomfort, and I'm 100% OK with being uncomfortable." – Drop Sticks
"My transition back to real life has been brutal. In retrospect, I wish I had given myself more time before I went back to work. I also wish I had taken some time in nature to process my hike before I returned home. I came home the same day I finished and was lost. I had read tons about post-trail depression, but it still hit me like a freight train." – Tadpole
"On the trail I had a fierce drive toward a goal, and was surrounded by hikers with the same. I felt like I was in a world where every person I came into contact with understood me and was 100% supportive. Everyone was going to the same place and we were all on the same page. For six months I hit the pause button to live a dream, but the rest of the world kept going. And now that I'm home, its almost like the pieces don't fit. I'm out of the loop with all my friends and family. Their lives kept going and I feel like I'm constantly playing catch-up. The road back is long and lonely, but maybe one day the puzzle will again be complete." – Slim
It Is Solved by Walking
They say, "Wherever you go, there you are."
On the AT, the things we'd dealt with back home didn't magically disappear. Our own unique blend of quirks and insecurities, inner demons and haunting questions, invariably followed us into the woods.
Still. We took one step, and then another, and then another, and then another, with people who cared. Maybe that's how we changed. We discovered that when you take a big risk and attempt a big goal, you don't have to do it alone.
Saint Augustine coined the Latin phrase solvitur ambulando: "It is solved by walking."
Did we solve everything by walking the AT?
No.
But we did make a bunch of real friends. We learned important things about ourselves. We breathed in loads of fresh air and now we're moving into the world with a little more compassion, confidence, and patience.
That's no small thing to blow up your life for.
Affiliate Disclosure
This website contains affiliate links, which means The Trek may receive a percentage of any product or service you purchase using the links in the articles or advertisements. The buyer pays the same price as they would otherwise, and your purchase helps to support The Trek's ongoing goal to serve you quality backpacking advice and information. Thanks for your support!
To learn more, please visit the About This Site page.