My Biggest Advice For Future Appalachian Trail Thru-Hikers
Many people daydream about thru-hiking the Appalachian Trail, but few actually take action with their plans. Taking that leap from "I want to hike" to "I'm 100% committed to hiking" can be intimidating. It certainly was for me.
The last few weeks leading up to my AT start date were exciting but also a bit nerve-racking. I was afraid of not finishing the trail and letting my family and friends down. Thoughts of doubt would creep into my mind.
"Am I going to hate trail life?"
"What makes me qualified to hike this long of a distance?"
If you are planning on attempting a thru-hike this upcoming season, you would be lying if you were to say that you didn't have some sort of anxiety or fear of failure before departing. It can seem like a daunting task to finish the entire thing, especially in the early days on trail.
These negative thoughts and feelings are to be expected, but it's important to know that you can hike the whole thing. I am a firm believer that virtually anyone can thru-hike the Appalachian Trail if they want it badly enough for themselves.
Completing my dream of thru-hiking the Appalachian Trail was an insurmountable feeling, and I want others to realize their dreams as well. My main motivation for writing this article is to share some lessons I learned on trail that helped me accomplish my goal of thru-hiking the Appalachian Trail.
Get the Best from The Trail, Direct to Your Inbox
Do Your Research
This one might seem obvious, but I feel that it is important enough to be stated first on my list. If you are planning on thru-hiking the trail at some point in your life, then reading this article is a good start. Doing your homework and knowing your route is vital for any backpacking expedition, especially an AT thru-hike.
Reading books and watching films/videos geared towards helping you prepare for the trail is a great start in ensuring a successful thru-hike. Getting your fitness level up and practicing your backpacking skills is important, but the research/planning/mental preparation stage is more important.
I researched every important section of the trail (i.e the Smokies, the Whites, and the 100 Mile Wilderness) in order to have more knowledge of how to safely and successfully complete each section. What is the terrain like? What will the weather be like at this elevation? How remote is this section? How many days of food should I carry?
Knowing the answer to these questions beforehand goes a long way. Sure, you can go ahead and just wing it, and you might just end up fine. But chances are, a thing or two might go wrong. Being as prepared and knowledgeable as possible can go a long way in preventing things from taking a turn for the worse.
Researching gear and knowing exactly what you'll need is key also. Before you buy a new backpack, tent, and sleeping bag, make sure you're purchasing the gear that is best suited for you, and for your upcoming adventure.
Related: Suggested Appalachian Trail Thru-Hiker Gear List
Knowing things like what degree sleeping bag to buy, which rain protection gear to purchase, and what material your tent is made from is much more important than you might think. Most will agree when I say that having the proper gear (and knowing how to use it) is vital for a successful thru-hike.
Take Advantage of the Town Experience
Unlike the two other Triple Crown trails, the Appalachian Trail runs in close proximity to several towns along the way—sometimes right down a town's main street. Sure, there are remote parts of the trail farther north, but for the most part, you can access a town almost every day from a variety of road crossings.
I can't speak for every hiker, but I typically carried about 2-4 days worth of food between town stops. Taking advantage of nearby towns gives you the chance to resupply more often, thus limiting the load you have to carry. The only exception is the 100 Mile Wilderness in Maine. For the majority of the trail, you never need to carry more than 3-5 days of food at a time.
I also recommend taking advantage of towns to rest your body and tend to injuries. A zero day can go a long way for your body, particularly your feet. Taking care of your feet is vital to your success. If you feel foot issues coming on, don't hesitate to spend a zero day or two relaxing in town and replenishing calories.
Taking a brief break from trail life at a town stop is important both physically and mentally. Sometimes a slice of normal life, such as going to a nearby brewery or restaurant with trail friends, is exactly what you need. Thinking about the luxuries of town coming up at the end of a tough, five-day push can motivate you to finish strong.
I also enjoyed reconnecting with my trail friends when in town. Sometimes I hiked sections of trail solo, going days without seeing familiar faces, only to have them show up at the same hostel I was staying at in town.
Of course, taking full advantage of the towns nearby isn't necessary for a successful thru-hike. Some hikers only go into town for a few hours to resupply/charge devices before heading right back out to the trail. I found that using towns as "pit-stops" for rest and recovery helped me tremendously on my thru-hike. But everyone has their own hiking style, which leads me to my next point…
Do What is Best for You

Everyone in the hiking community has probably heard the term "Hike Your Own Hike" before, which I find to be a bit cliché at this point since so many people say it. The saying does have some value and truth to it, however. I didn't want to label this section "Hike Your Own Hike," but I definitely see the importance of doing what is the best for yourself during your hike.
It is your Appalachian Trail thru-hike, after all.  You may be going with a hiking partner/loved one, but remember that this is your journey, too. I met a handful of people who started with a friend or partner, just to have their friend quit the trail at some point, leaving the other person feeling guilty about pushing on.
One of the most common questions I got before beginning my hike was, "you're starting alone? No one is going with you?" Yes, I started alone, because I wanted to avoid the scenario I just described above. I knew that this hike was about me, and I wanted to get the most out of my hike on my own terms.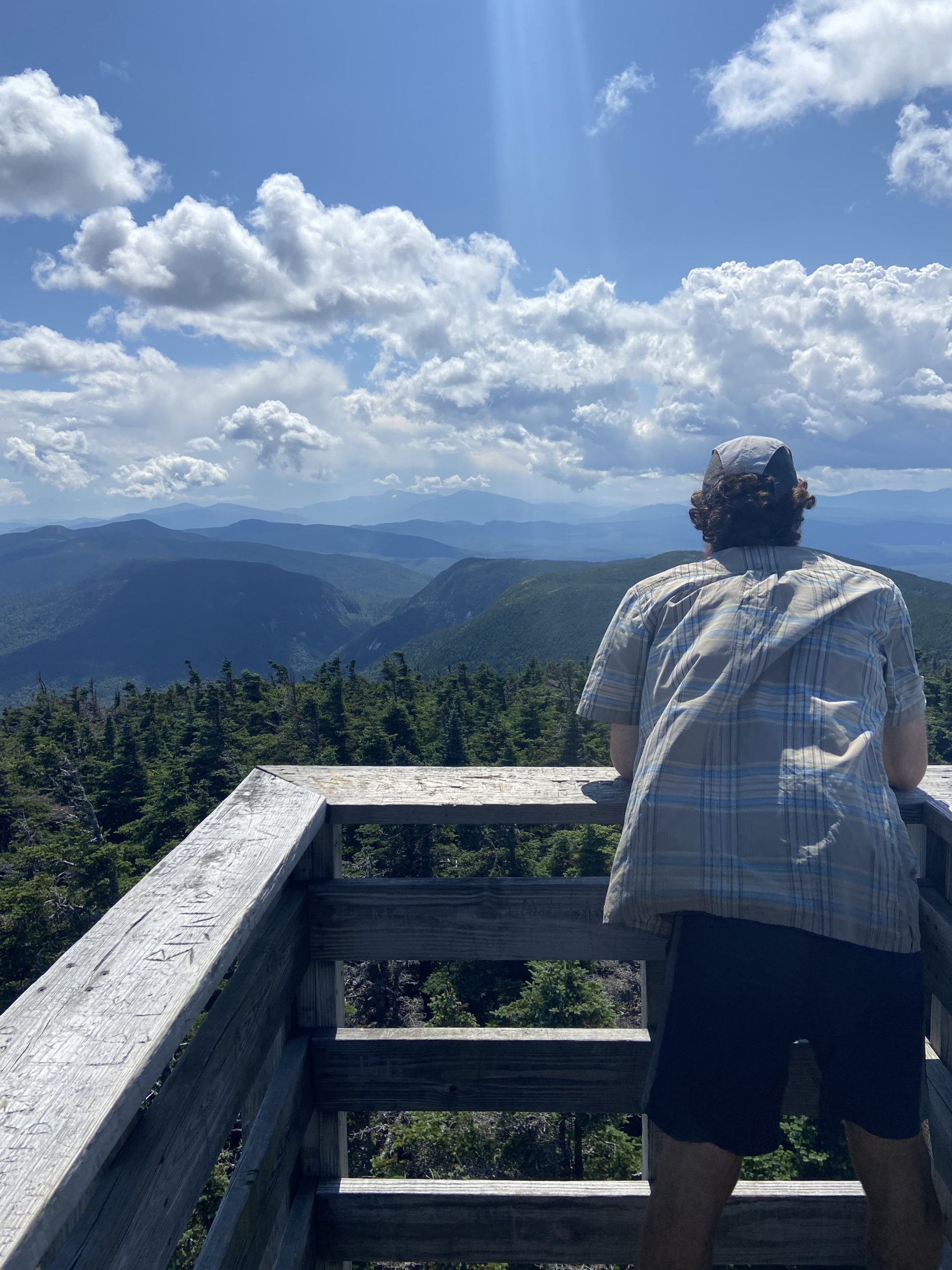 Of course, I knew that I would be meeting a ton of people along the way. I was excited to make new friends who had similar interests and passions. Also, I knew that I wouldn't excessively push my pace, or excessively slow down, in order to stay with a group.
I had my own goals and aspirations that I set for myself on trail, most of which were based on testing my abilities and pushing myself. I didn't want to sacrifice my hike to stick with one group the entire way.
If your goal/ambition for your AT hike is to find your group early and hike with them the entire way, then that is exactly what you should do. There is no wrong way to hike the Appalachian Trail, and everyone has their own reasons for being on trail in the first place. Always remember your personal goals/reasons for why you're out there, and stick with them until the end.
Forming longtime friendships and having a group of friends to hang out with are important parts of the Appalachian Trail experience. However, there are times when you must do what is personally best for you, not for your friends, if you are serious about making it as a thru-hiker.
If you feel an injury coming on because you're pushing yourself too hard to stick with a group, don't feel bad about slowing down. They are your friends, after all. They want to see you finish and will understand if you need to slow down.
If you need to spend an extra day in town when your friends want to leave, do what you need to do. There are so many people hiking the trail that it is easy to connect with others. If you get separated from one group, have no worries. In a few short days, you can find yourself with another group of like-minded individuals.
Affiliate Disclosure
This website contains affiliate links, which means The Trek may receive a percentage of any product or service you purchase using the links in the articles or advertisements. The buyer pays the same price as they would otherwise, and your purchase helps to support The Trek's ongoing goal to serve you quality backpacking advice and information. Thanks for your support!
To learn more, please visit the About This Site page.