The Return To The Matrix
The following 2 weeks have been a whirlwind, but in the best way possible. The good times kept on coming, just one day removed from trail. I woke up before 5am anticipating an early flight out of Bangor. My phone informed me my flight was delayed until 11AM, so back to sleep I went.
I got my fill of sleeping in a real live bed and got up around 8. Purple Pioneer and I caught a ride to a Denny's right next to the airport before our respective departures. Breakfast was what you would expect from a Denny's however, with the unexpected ambiance of really loud and really random music coming from the kitchen. I took a video of the diner with Scream-o music blasting in the background and posted it to my instagram story: @barkleycharles
We were gathering our things to leave when I got a tap on the shoulder. I turned around to find Toto at the Dennys! I had messaged him the day before congratulating him on finishing but bummed because I missed him at the top of Katahdin (we summited on the same day). He and his mom were driving south through Bangor and saw my story. I don't imagine there are many Denny's locations in Bangor, so I was fairly easy to find.
We had a brief, albeit great time catching up. I have a trip in a week to Missouri and will be making a side adventure to visit him in Kansas City.
I had a less exciting surprise at Dennys as well. My flight was now delayed an additional 12 hours, until 11PM. 'Absolutely not' I thought to myself as I looked for another flight. Luckily, I was able to change to a new flight out, shortly after noon. It added another layover, but it would at least get me home that day. Afterall, I had work in the morning (crazy right?!)
In my defense, I had fully expected being done on trail a week before I actually finished. But in true Witch Doctor form, I bit off more than I could chew, and it took me a few more days than anticipated. My previously allocated week off would turn into a quick return to work, on my first full day back.
I got to watch the movie 'Cocaine Bear' on my flight. I had really wanted to see it while on trail but it was out of theaters before I got the opportunity. It was better than anticipated, which isn't to say it's great, but it's enjoyable nonetheless. After 2 layovers, and another delay in Houston, I finally arrived home in San Antonio around 9PM. I found Kristen waiting for me with our dogs (Butters and Beau) in the back seat waiting to maul me with kisses and licks. Finally home again after nearly 5.5 months away. All was right with the world.
One of the first things I did when I got home was to weigh myself. My normal weight generally hovers between 185-190lbs. I started the trail at 210lb after an intentional 'dirty bulk.' Upon my return, I tipped the scale at a paltry 165lbs. 5 pounds less than the lower limit of 170 I had set for myself when I set out. That's 45lbs total weight loss (although only 25 down from my 'base weight'). Exhausted from the day, we slept easy and cuddled with the dogs in bed. I woke up the next day still tired.
The next day was a full workday. I settled back into the flow of things fairly well. I was mildly self-conscious about my still present hobo-beard, but I did not receive any comments about it from patients (surprisingly).
Home from work around 5PM, I continued working on my overdue blogs. 5 days behind from my lack of service in the 100 mile wilderness, had me scrambling to finish writing and posting about the journey that had ended less than 48 hours ago. Kristen had wanted to take me out to dinner, so I made myself presentable and she drove us downtown. Still consumed by the 1000 things I still needed to do when I got back home, I barely noticed when we arrived.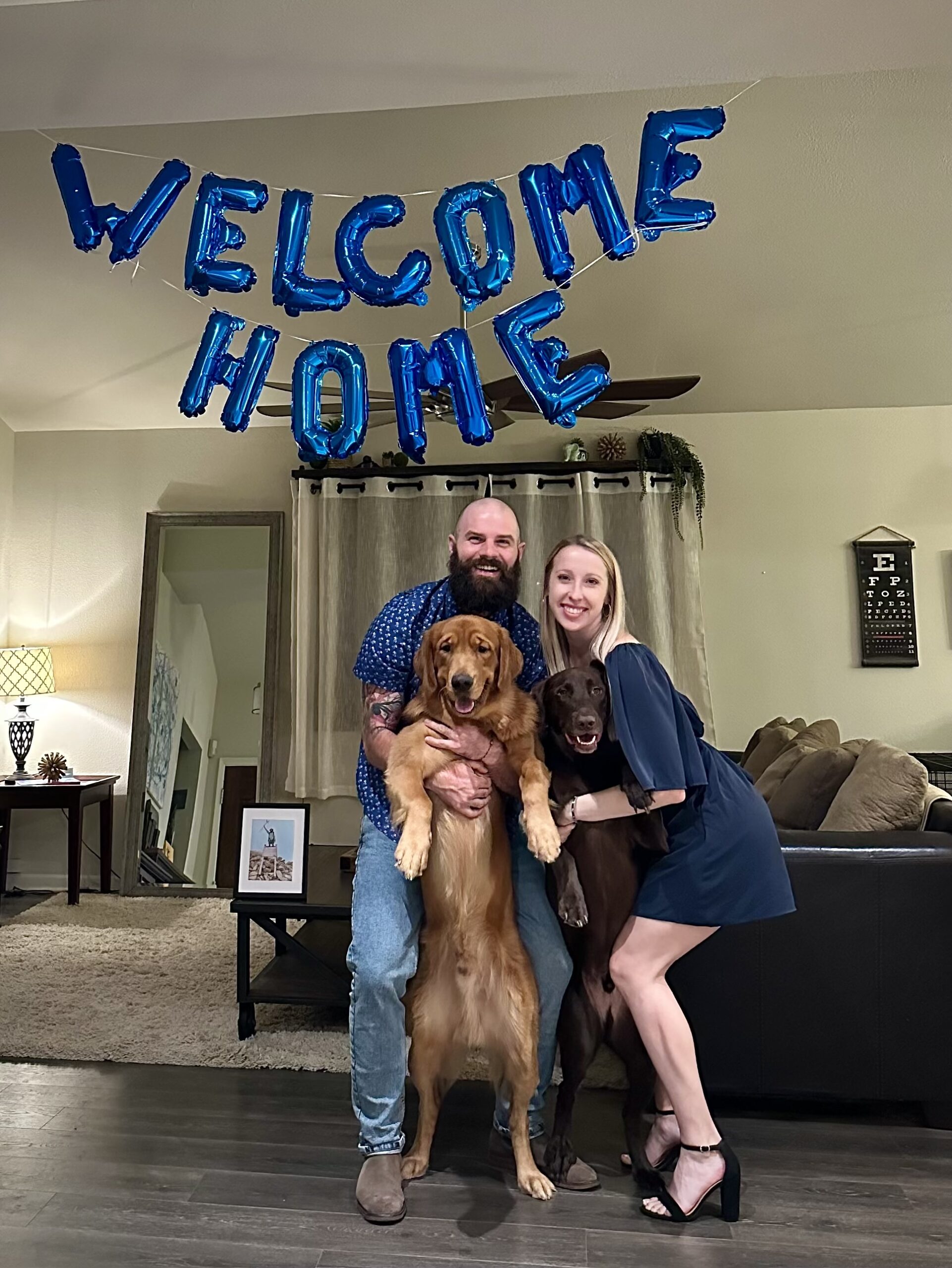 We were downtown but I did not recognize the area at first. My mind was all over the place. Training at work, student loans to start repaying, blogs to post, flights to book, gear to send in for replacement, etc. The list was never ending and constantly growing. I recognized the building we were walking towards as we got out of the car. It was a place we had spent birthdays and anniversaries in the past. We took the elevator to the top of the rooftop restaurant, I was starving. My hiker hunger has been stronger than ever.
The hostess brought us to our seats near a bar area, when 7 of my closest friends jumped out from their hiding places to surprise me. One even ran and jumped into my arms and my frail body nearly buckled under his weight. My heart was filled to the brim. I had missed these people more than they know. Their messages to me while I was on trail were a big source of support and to have them all here welcoming me home meant the world.
The dinner was amazing, the food, the company, everything. I got a chance to relive moments on trail with them as they asked a million questions. One asked me if I regretted not bringing a bow and arrow, something we had joked about before I left. I said "no, that wouldn't have gone over so well," to which he replied, "well not until other hikers get to camp and see all the venison you'd be cooking!" (No deer were harmed during my thru-hike)
At the end of the night, they brought in one of the coolest cakes I've ever seen. Kristen has a habit of outdoing herself when it comes to getting me celebratory cakes (this time was no different). It was a cake with mountains on the sides, complete with a tent and a canoe! I was blown away. One of the more wild parts of the night (as if all this wasn't enough) I ran into someone at the restaurant who did a section hike on the AT this year as well. I had never met him on trail but while talking to him, my trail name came up and he had recognized it from this website and he had even read a few of my blogs. It's a vast yet ever so small world we live in.
Since then, I've eaten about half the cake all on my own. My hiker hunger is slowly returning to normal. I did continue to lose weight for a day or two and dropped down to 163 at my lowest. I've since gained about 10 pounds and am hovering around 175lbs. I'm thoroughly enjoying getting back to weightlifting. Although my muscle memory is slower than I'd like it to be, the progress in just a couple weeks is reassuring. None of my clothes fit anymore (which is fun).
Kristen used to remark that I had "Americas Ass" but now that ass feels deflated and hardly fills out my pants enough to keep them from sagging down. My calves are about the only body part that is the same size or bigger. I'll be posting a body scan on my "nerd stats post" in a week or two. After a few weeks, my feet feel like they have "shrunk" back down to their normal size and are no longer in a constant state of inflammation. I still have my 'Christmas toes,' which is the non-medical term for the loss of sensation in my big toes that frequently happen for through hikers. Nerves are very slow to heal and most people regain sensation in their toes after a thru-hike around Christmas (hence the name).
I still wake up with aches and pains, although I'm not requiring daily ibuprofen or Tylenol to get by anymore. Apparently my achilles issue is still present, although perhaps not as bad as it was this time last year. Which is interesting because there were long stretches on trail where I didn't notice it at all. The body is capable of so much. I firmly believe if your mindset is that you are going to do something no matter what the physical demands, your body will subconsciously follow along. If your mindset is that you can't, well we already know the outcomes of that mindset.
Overall, my mind, body, and soul feel very content right now. A friend of mine uses the tagline "be where you are." It's a saying I love because it reminds me to be present. Whether that's on trail, at work, or at home. I'm happy for the experience I've had, but I'm not necessarily missing anything or wanting for more right now. I hiked my hike with no regrets.
I came home with a few lessons learned that I've now had time to process and reflect on. From a hiking standpoint "pack weight is king," "the body adapts," and "don't cheap out on gear" are big takeaways for me. From a life standpoint the saying "hike your own hike" has so many applications.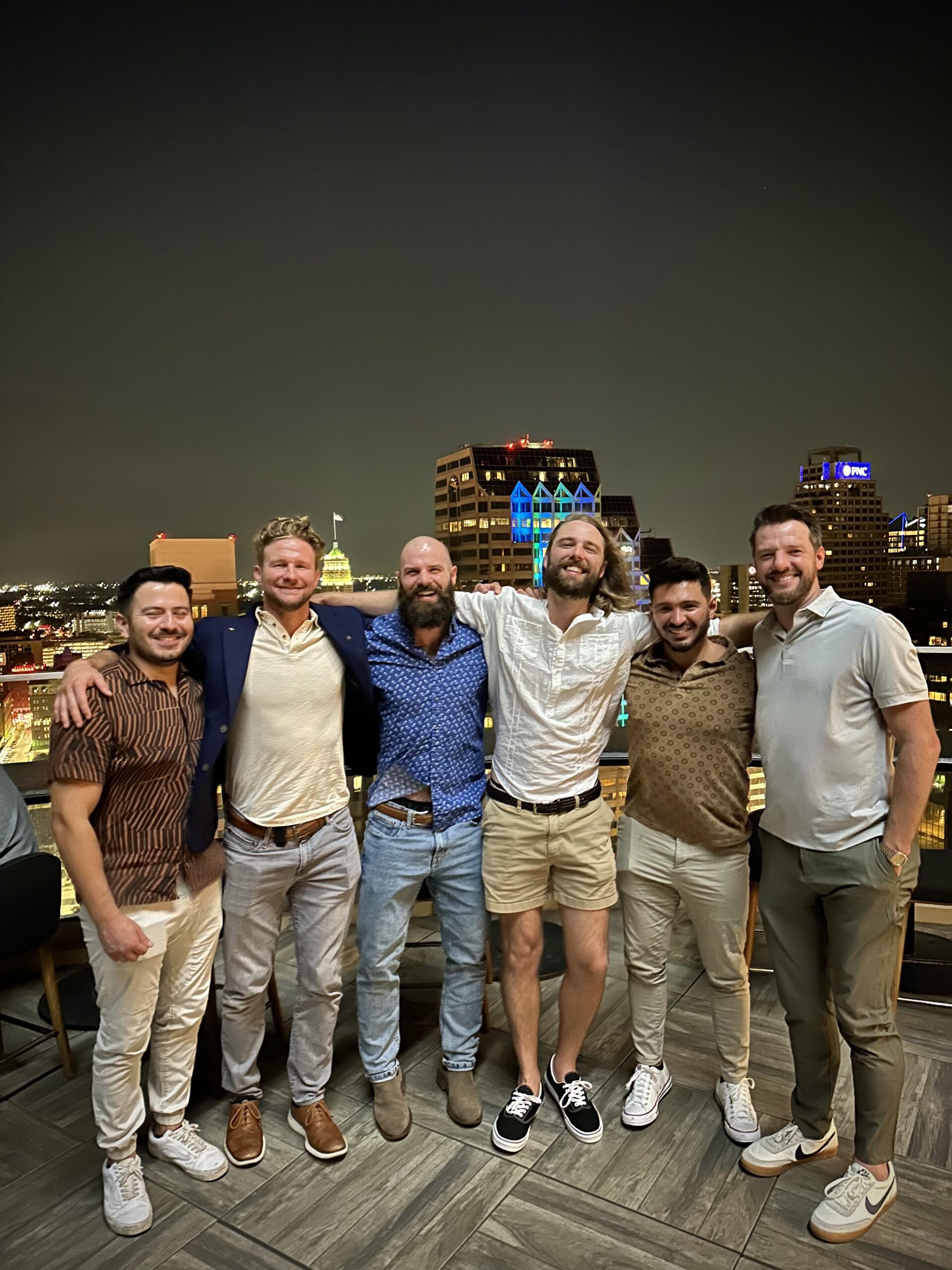 I used to compare myself to "the Jones's" a lot prior to trail.  I have since realized how counterproductive and an energy-sucking activity that is. Seeing others summit and being genuinely happy for the achievements of others, has been 1000 times more gratifying and is a practice I hope to continue. I will continue to refine my purpose and seek my 'why' in life. I'm realizing I missed out on an opportunity to work on being a better listener on trail. Luckily that's something I can work on anywhere.

Some have asked what's next from a hiking standpoint. I would love to complete the triple crown (AT, CDT, PCT, likely in that order) but I don't realistically see the next hike happening for a few years. At least not in the next 3 years anyways. In the near term, Kristen and I are going to Hawaii in November and will be hiking the Kalalau Trail (only 24 miles round trip) on Kauai. It's a shameless attempt to get her more interested in hiking and hope that maybe she'll join on the next thru-hike. Either in a hiking and/or support vehicle capacity. In the near term we recently went to Austin City Limits music festival and had a blast. In short, I'm extremely happy to be home again and feeling very grateful to Kristen for all the hard work she put in holding things down on the homefront while I was away and for the warm welcome and plans upon my return.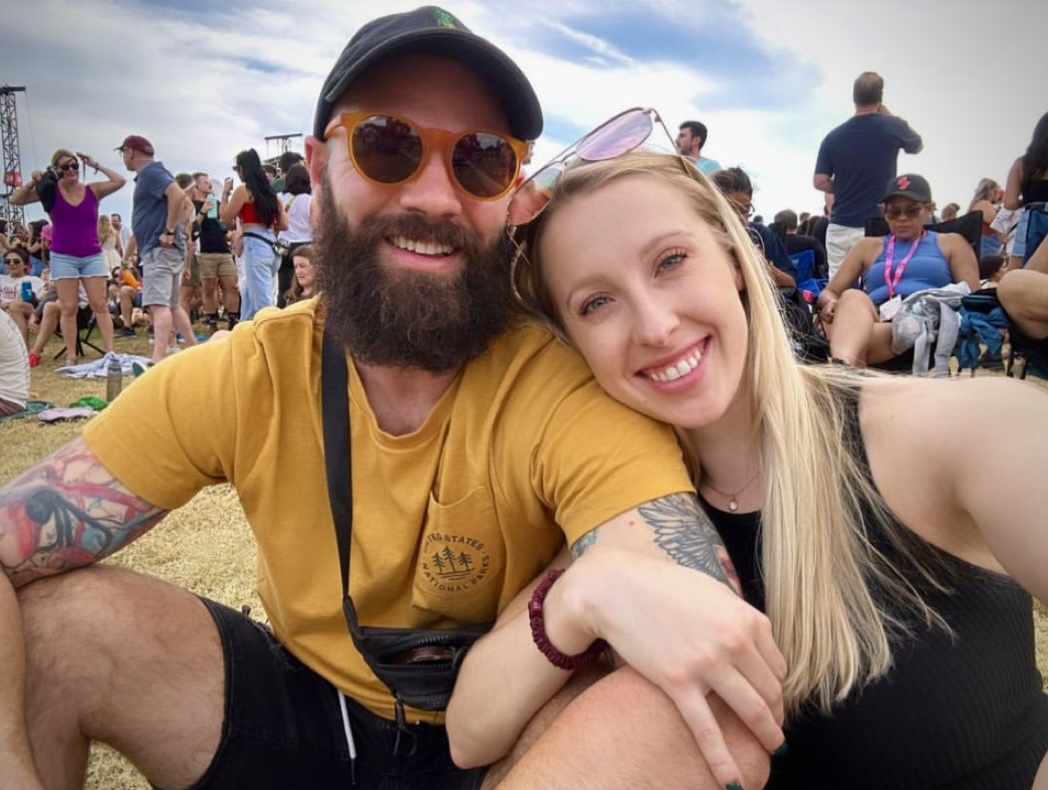 As you can see the beard is still present although slowly getting whittled away. If you have any questions for me, please don't hesitate to ask. I'll do a gear review and stats post in a couple weeks or so and I'll answer any lingering questions y'all have in those posts.
Until then… (you know the rest 😉
Affiliate Disclosure
This website contains affiliate links, which means The Trek may receive a percentage of any product or service you purchase using the links in the articles or advertisements. The buyer pays the same price as they would otherwise, and your purchase helps to support The Trek's ongoing goal to serve you quality backpacking advice and information. Thanks for your support!
To learn more, please visit the About This Site page.