Q&A with Joe "Stringbean" McConaughey: Smashing the Arizona Trail FKT
Joe "Stringbean" McConaughy once again set the Fastest Known Time (FKT) speed record on a long-distance path last week, this time taking on the 800-mile Arizona Trail and finishing in 13 days, 3 hours, 21 minutes and lowering the previous supported record by nearly three days. 
Joe is well-known in the endurance and thru-hiking community for having set speed records on the Pacific Crest Trail (2014), Appalachian Trail (2017), and most recently the Long Trail in 2020. Though he set the AT and LT records in a self-supported fashion (meaning he had no outside assistance but was able to resupply as needed), Stringbean opted for a supported effort on the Arizona Trail.
Read next – FKTs Explained: Differentiating Between Supported, Self-Supported, and Unsupported Fastest Known Times.
As a result, his friend and filmographer, Michael Dillon, proprietor of film company Pilot Field, was able to capture a stunning record of the attempt, which was released in a riveting fifteen-part series on YouTube.
In addition to setting the speed record, Joe also raised more than $23,000 for two Native American charities: the Native American Rights Fund and Chizh for Cheii.
I caught up with Joe a few days after finishing the trail and he was nice enough to answer a few questions for The Trek. 
Responses edited for length and clarity.
Who made up your crew?
Joe "Stringbean" McConaughey: Katie McConaughy, my wife, was the Chief of Operations. She's super detail-oriented and very empathetic and has seen me do a lot of dumb stuff. She knows where to push me and not to push me. She went above and beyond with the details.
Witt "El Matador" Wisebram, who we called the Chief Mileage Officer. He has done the AZT three times including setting the FKT in 2017.
Read next – Joe "Stringbean" McConaughey Smashes Self-Supported (and Supported) AT Record.
We also had Jack Murphy and Michael Dillon, who were part film team, part film crew. They created the daily YouTube videos while also helping out with other smaller tasks. They were both with me during my FKT on the Pacific Crest Trail in 2014. 
I also had my brother, Will McConaughy, who lives nearby and knows the area well. He was willing to do anything and everything, which was extremely helpful.
Finally, we had my mom, Mary Ann, and Crash Bandipooch, my dog.
How often did they meet you?
JSM: They met me as often as they could, which ended up being anywhere from 8 to 30 miles for 2-4 resupplies per day. 
What was your average pace per day?
JSM: My pace fluctuated quite a bit, starting with days in the mid-60 mile range at the beginning but I slowed down a bit when I hit snow on the Kaibab Plateau, so the average ended up being about 60 miles per day.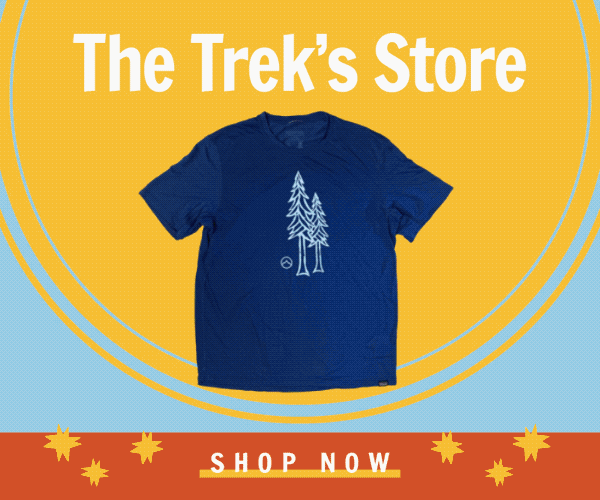 How many calories did you consume each day?
JSM: 7,000 to 9,000 calories per day – I couldn't get enough!
What was your favorite food? 
JSM: I really liked the local burritos my crew picked up. Grilled cheese sandwiches were also a favorite. In the beginning, I was a little more picky about having too much junk food, but by the end, I was eating everything, including Oreos, Probars, and a ton of Trail Butter.
Read next – Joe "Stringbean" McConaughey Sets the Self-Supported Long Trail FKT.
How many hours did you sleep each night?
JSM: I averaged 4 – 4.5 hours of sleep per day. For other FKTs, I have used a "multi sleep" strategy where I would take long naps a couple of times per day and go through the night, but I only did that on days 7 and 8 for this trip because I was falling behind in mileage. Because I had the crew, it made more sense logistically to just sleep once per day. 
What were your top 3 pieces of gear?
JSM: We had some strange weather that I wasn't expecting (like hail) and a bit of rain, so I was very thankful to have my Columbia OutDry EX Nanolite jacket. I also used a rolling pin on my muscles (well, my wife did) to help with recovery which worked wonders. Third, I really liked having arm sleeves for both sun protection and temperature regulation – although my hands got pretty burnt!
What was your training regimen like in the weeks and months leading up to this effort? 
JSM: I was focused on training for a 100-mile track run in December, which I bombed. I had some tests done and found out I was both anemic and Vitamin D deficient. I took a couple of weeks off, got on iron pills, and built up from there. I had a shorter training block of about 3 months where I averaged 70-80 miles per week of running with a focus on hills and "tempo" type of workouts.
Read next – Stringbean on "Stringbean": An Interview with the Appalachian Trail FKT Holder.
What motivates you to continually pursue these grueling, multi-day efforts? 
JSM: I'm drawn to multi-day adventures because they are such fun and lofty goals that combine my love for thru-hiking and ultrarunning. They're one big puzzle with so many variables like sleep, nutrition, and pacing that can be a real challenge to figure out and maintain, but I'm driven to push myself and continually improve my skills. Also, events like this are like a big party for friends and a mixture of work and play that I really enjoy. 
Part 2 of the last question: what keeps you going during the darkest hours, like after you "decided to quit" after encountering a seemingly insurmountable amount of snow on the Kaibab Plateau? 
JSM: When I'm in the later stages of a tough event, I try to stay in the moment to avoid letting thoughts of quitting enter my mind. I'm inherently driven by efficiency and am always calculating distance and times to stay immersed and engaged. That being said, I definitely would have quit this attempt without my crew – that snow was brutal. 
How would you compare the AZT FKT to others you've done?
JSM: The AZT is an amazing FKT trail – it's very runnable, despite having some rugged and challenging parts, and is a great place to hone skills. It's also a bit shorter than my others like the AT and PCT, which makes it more manageable (especially for the crew). Doing a supported attempt is a whole different animal than my usual self-supported or unsupported efforts – it's more like a party with your friends as opposed to a hurricane that you're just trying to get through and survive! 
How did the COVID-19 pandemic affect the planning and logistics of this effort?
JSM: We took as many precautions as we could to ensure the safety of everyone involved. We kept the crew small and made sure everyone quarantined and got tested before heading out. 
It did put a bit of a damper on everything because we couldn't really interact and celebrate with other runners and hikers, but this whole pandemic has made us realize that we really need to cherish any opportunities like this and focus on the positive.
Did you suffer any debilitating injuries during the effort?
JSM: I have a recurring issue with my ankle and Achilles tendon that flares up during longer events, and it showed up after a few days and is still bothering me now a week after finishing. Otherwise, one of my hamstrings bothered me for a while and I also got a lot of blisters. 
Listen next – Backpacker Radio Episode 41: Peter Bakwin of FastestKnownTime.com.
As with other speed records, you were raising money for charities in conjunction with the effort. Could you tell us about that?
JSM: Arizona and much of the American West consists of native lands that were bought, claimed, or stolen. The land I traversed is the ancestral and current homeland of Native Americans, and I wanted to raise awareness and donations for two organizations that are supporting Native communities. 
The first was Chizh For Cheii, a Native American-led non-profit that collects and distributes firewood for elders and provides essential community services for the Navajo community in Arizona, Utah, and New Mexico. They've been in operation for 9 years. 
The second was the Native American Rights Fund, or NARF, which provides legal assistance to Native American tribes, organizations, and individuals nationwide who might otherwise have gone without adequate representation. NARF has successfully asserted and defended the most important rights of tribes in hundreds of major cases and has achieved significant results in such critical areas as tribal sovereignty, treaty rights, natural resource protection, and education.
Thanks to some extremely generous donors, we were able to raise $10,000 for Chizh For Cheii and $13,000 for NARF, which I am really happy about.
You have officially earned yourself a well-deserved break. What's next for Stringbean?
JSM: First: a couch! I spent a few days recovering but am now heading out to Utah to guide some backpacking trips with Andrew Skurka. I plan to compete in several ultramarathons this year but likely no more FKTs – I need a mental break from those for a while.
For a more in-depth recount of his record-setting Arizona Trail journey, watch this YouTube Live interview that Andrew Skurka conducted with Stringbean after his trip or read Joe's 13,000-word trip report. 
When he's not busting out miles on the trail, you can find Joe coaching athletes, including many who have set FKTs themselves, and guiding trips for Andrew Skurka Adventures all over the U.S. You can follow him on Instagram for more running, hiking, and fastpacking content. 
All photos by Pilot Field. 
Affiliate Disclosure
This website contains affiliate links, which means The Trek may receive a percentage of any product or service you purchase using the links in the articles or advertisements. The buyer pays the same price as they would otherwise, and your purchase helps to support The Trek's ongoing goal to serve you quality backpacking advice and information. Thanks for your support!
To learn more, please visit the About This Site page.