Day 145 – Gucci Maine
Rapper Gucci Mane once said "if you see me fighting a bear, don't help me, help the bear." Now that I'm in Maine those words resonate more than ever. I can officially say I've hiked from Georgia to Maine (that means I'm done right?). I wish.
Today was another doozy. Big miles dreams got crushed by more high elevations gains and challenging terrain. Over 4000 feet in gains in 13 miles made for a tuff sledding day. Add in some longer stretches without great water resupply on trail for good measure. But let's rewind.
I woke up feeling good, also an early one for me at around 6:30. I got packed up and was out on trail before 8. Things looked promising for the big day I had planned. There was a pretty consistent uphill climb to start the day. Not terrible but a few miles long with some undulating ups and downs.
I ran into Reckon and Spa who were looking for Gravy, their dog. She had run off (sometimes likes to follow other hikers) and they weren't sure where she went. After chatting while getting water we ran into a SOBO hiker who said he saw her up the trail at a pond. Gravy was with Pony and Queso.
All 5 of us stopped with Toto and Buckeye at  Gentian Pond Shelter. We jumped in the pond and took a lunch break during the heat of the day. It was nearly 80 degrees today, a far cry from the cooler temperatures from just a few days ago in the whites.
During our break, we watched the movie that Toto told me about and showed me the trailer for the day prior. Toto had "Kung Fury" on his phone (because of course he does). It's a 30 minute, CGI film about an 80's cop who gets struck by lightning and learns Kung fu and then travels back in time to fight Kung Fu Hilter (named "Kung Fuhrer"). Yes it's as ridiculous as it sounds, but it was also amazing.
I got back on trail around 3 but things were slow going. We had only done 7 miles before we stopped. Following the break was a long and steep climb to summit Mt Success. For much of the climb I carried a full 3 liters of water. Reason being, following the summit to Mt Success are 10 miles of additional ups and downs with pretty poor places for water resupply.
Around 5PM I passed into Maine. While a significant milestone, heading into the last state, my present state of exhaustion would not allow me much celebration. I sat down shortly after for a snack and to drink 2/3rds of the water I had left.
There was a shelter with a water source not long after.  However the water was located 0.4 miles downhill and off trail, it was not a side trek I was keen on making. The comments on my FarOut app mentioned a water source with stealth camping a little over a mile ahead on trail so I decided to hold out for that option.
I found the stealth sites but the water source was not a stream. Instead I found small scoopable puddles, which would have to do. It was less than an hour to sundown and the terrain was not very forgiving for night hiking. I scooped and filtered 2 more liters and crossed my fingers I'd be ok (that's what filters are for right?).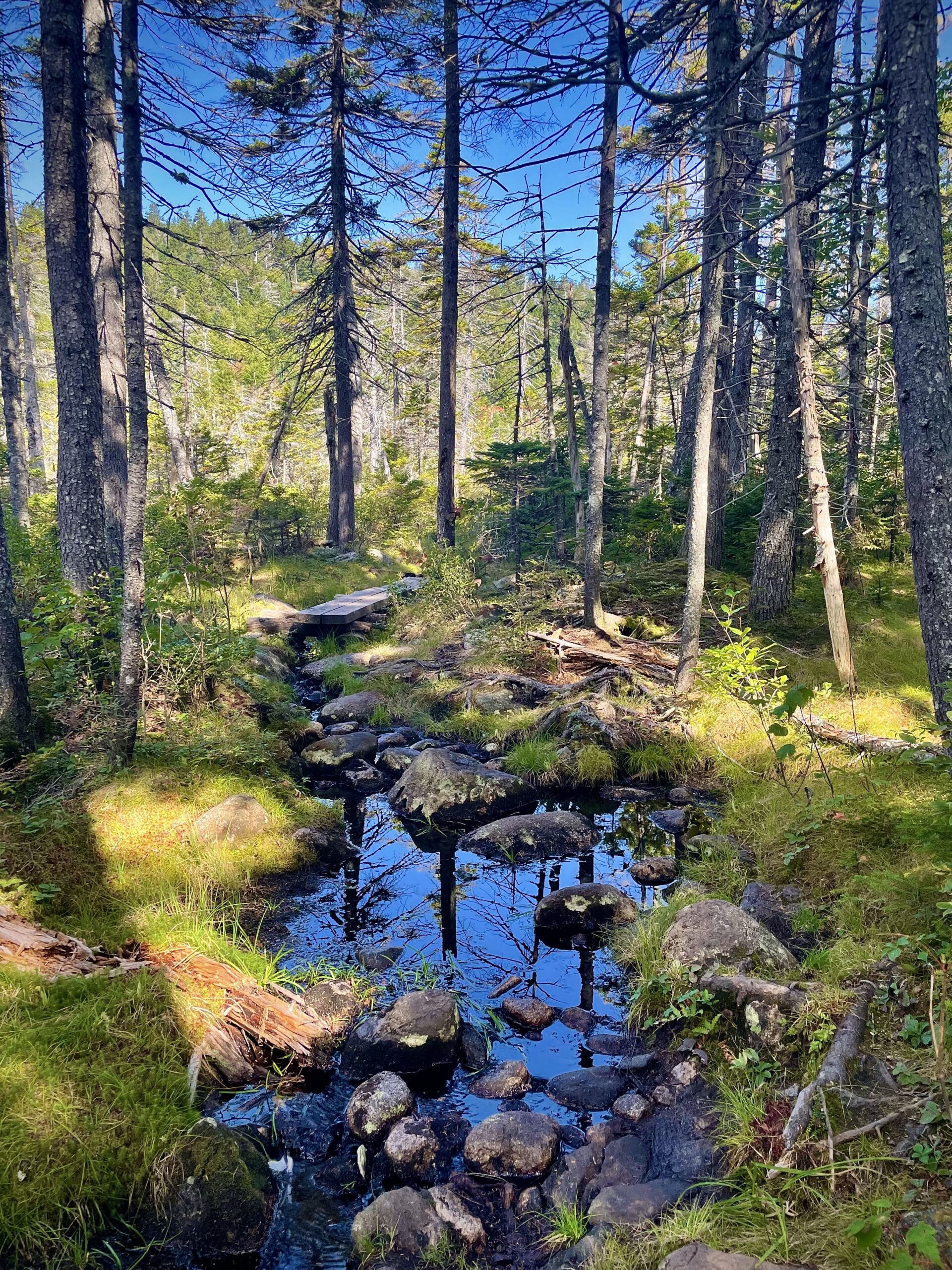 I've been fairly fortunate that 99% of my water sources up until this time have been actively running streams/springs. It wouldn't be a thru-hike if I didn't roll the dice at least once right? I had a quick dinner and will be getting to sleep around 9.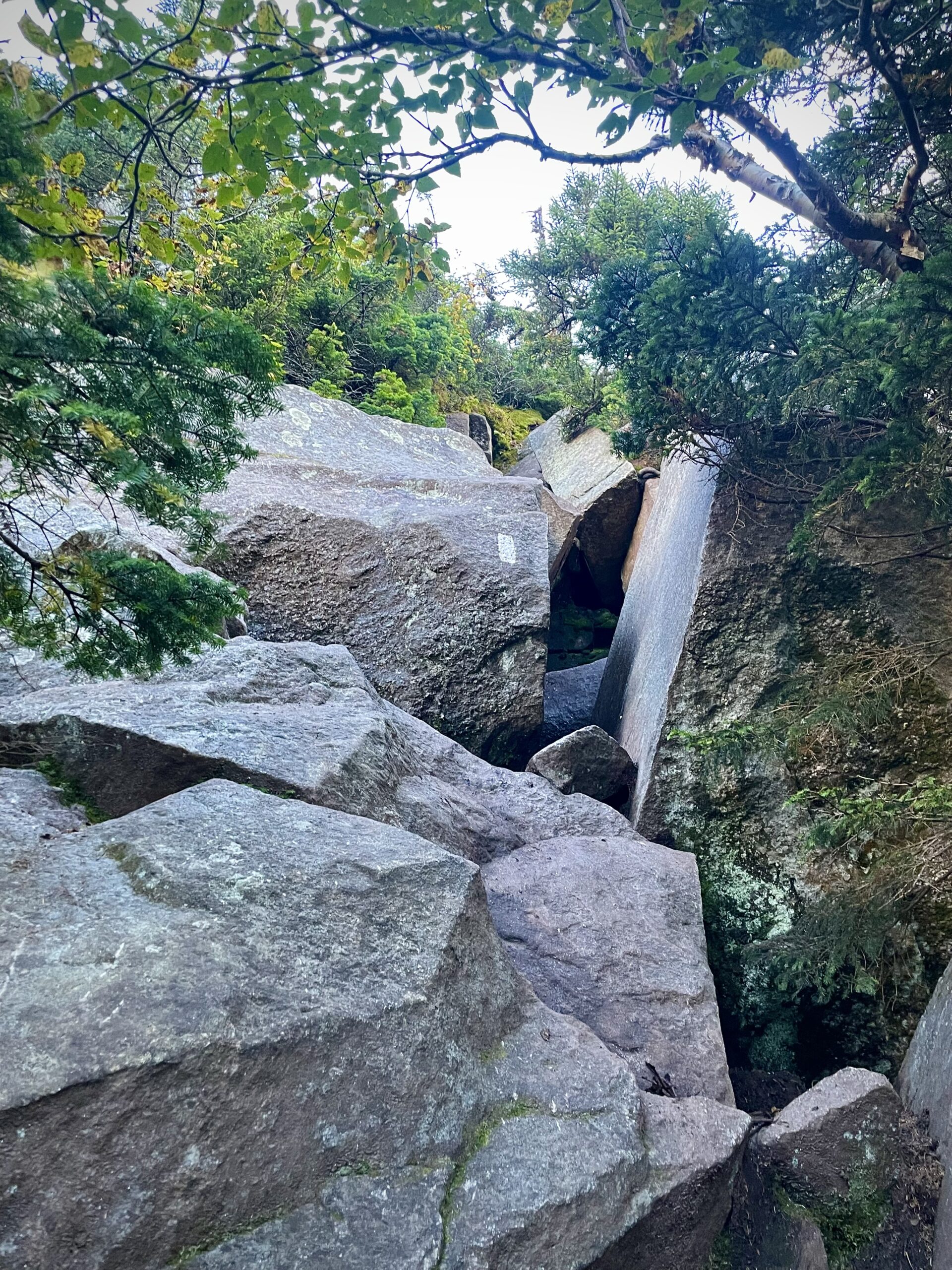 I'm hoping for another early morning of hiking before it gets hot out. Another 13 challenging miles should get me to a road where I can resupply in Bethel, Maine. Along the way however is the famed Mahoosuc Notch. It should be another 4000+ feet of climbing and hitting the first 4k peak in Maine, Old Speck Mountain.
Until then, stow away in my pack for Day 146 on the Appalachian
Affiliate Disclosure
This website contains affiliate links, which means The Trek may receive a percentage of any product or service you purchase using the links in the articles or advertisements. The buyer pays the same price as they would otherwise, and your purchase helps to support The Trek's ongoing goal to serve you quality backpacking advice and information. Thanks for your support!
To learn more, please visit the About This Site page.