Mud, Friends and Mud
Massachusetts
Massachusetts began with the promise of a storm, a large one. An uneventful 21.4 miles put me at Mt. Wilcox North Shelter. For the first time in a long time I didn't put up my tent, and a good thing, for that night, the sky had its way.

The next morning I hiked with Bladje before the trail turned into a long, piney downhill. I let that hill carry me for over a mile and made great time. After a few small climbs the trail kept flat over bogs for miles, most of the way to the town of Dalton. Having covered a good amount that morning, and still feeling good, at some point I decided that today would be the day. If I made it to the shelter before Dalton, I would have covered over 30 miles in a single hike.
At 22.8 miles I cooked myself dinner and got back on the trail. Fortunately I ran into Wildthing, who was also hiking late, and we motivated each other. Even more fortunate for him because he didn't have a headlamp. The light fell fast under branches and clouds; suddenly our pace was halved. I had to walk behind and aim my light for both of us to purchase the stones and logs. I felt fine until after dark, but once my eyes started straining in the flat light, and once dehydration caught up to me, I was zombified. It took so long to find the shelter trail we feared we'd missed it in the dark, but like changing rooms in a dream, I was there, lying on a bunk, hitting the mice away from my unhung food bag as I sunk asleep.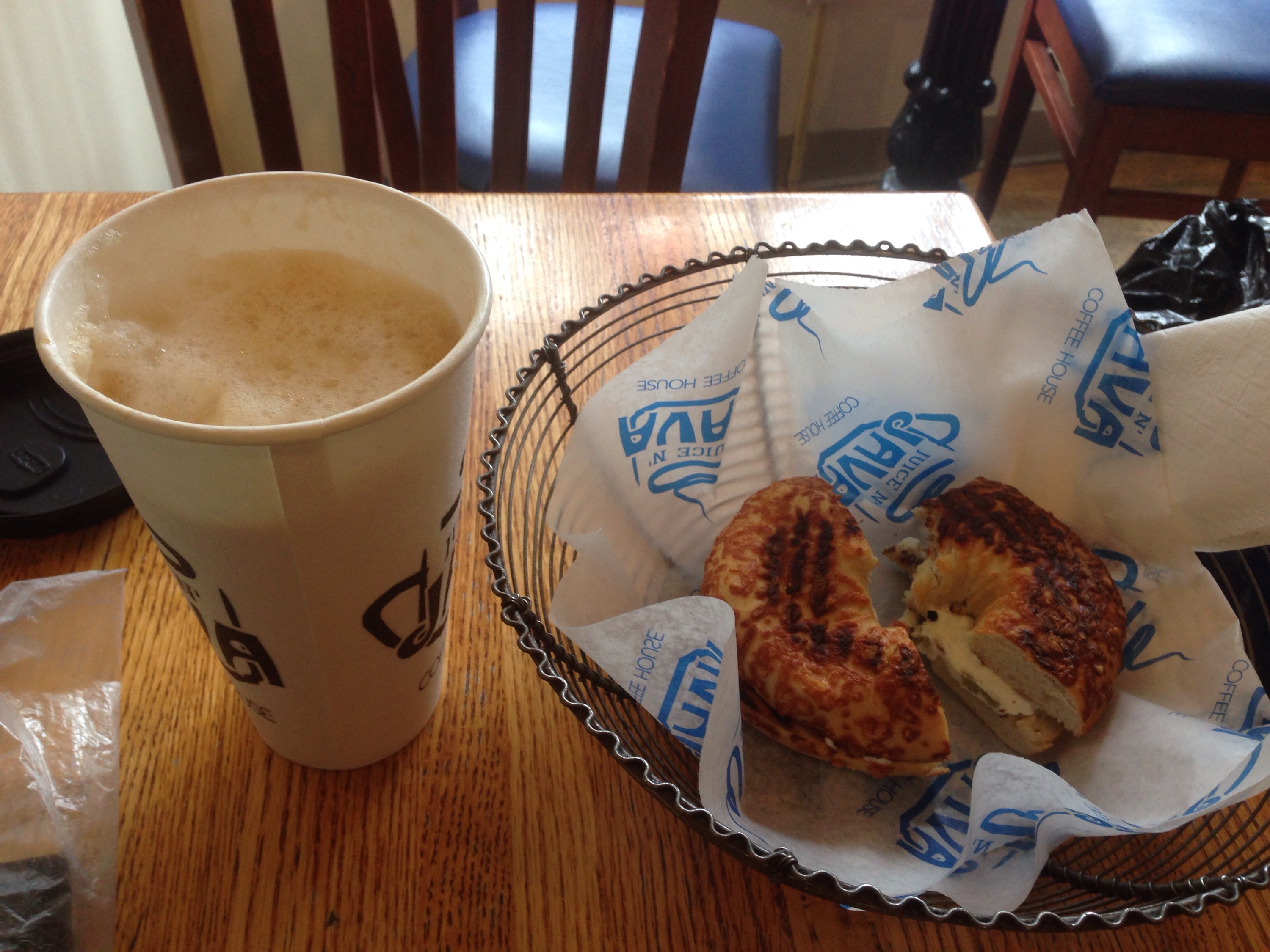 In Dalton I spent four hours at Juice n' Java in the morning, resupplied, and spent four hours at Starbucks in the afternoon.
Day 115
I rallied for Mt. Greylock, the highest peak in Mass. It was misty, rainy, even cold as we climbed. The hard part was the mud. The puddles became impossible to avoid and coming down the other side I slipped onto my back turtle-style no less than thrice. Still tired from my 30 mile epic, I was feeling grouchy, that was until Bladje and I came upon a map to a house with free bicycles.
Soon we were riding into Manchester Center, a town I would love to go back to. We passed a cemetery so stunning that I had to stop for a picture, and many signs for a big art museum, I wished I had time to visit. I ate all-you-can-eat clam strips until the bike ride and hike out would be sufficiently miserable.
Puddles…
After getting out of North Adams I was depressed to again be arriving at camp in the dark, so much so that I didn't notice my flat tent site was in a spillway. Of course that night and into the morning it rained, and kept on raining. By dawn my tent was in a puddle, but a puddle was not in my tent. I couldn't believe I was still dry—the tent floor sloshed like a waterbed. A small victory.
I and a sizable group (Bladje, Wildthing, Uphill, Sugar Magnolia, Crafty, Wookie, Walking Man, others) sloshed through muddy pools from the start and to the end. Early on we passed into Vermont (woo!) to hike the muddiest hike of our lives. The best terrain was when the trail was full of running water, because then it cleaned off the mud. To make things better another torrential downpour dropped ten minutes before I finished for the day.
Days 118 – 120
Over the next two days it did dry up. Day 118 I hiked a short 8.6 to meet my aunt Linda, cousin Sam, and aunt-in-law Sue. Exactly as I emerged from the woods they pulled into the trail parking, after giving them only some coordinates and a time—amazing! We drove to a restaurant and enjoyed catching up. On the way back to the trail we stopped at Vermont Cheese House and my aunt bought me some seriously awesome cheddar.
The next day I raced out 16.1 miles all before 2:00. I hitched into Manchester Center (a Middlebury alumni happened to pick me up, a professional skier!) where I wanted plenty of time to clean up and relax at Green Mountain Hostel. Turned out the hostel was fantastic. The owner, Jeff, managed that place like a wizard. Comfortable, affordable, and spotlessly clean. I met hikers Roo, Disco, Bisquit, Pogo, and Bushwacker there. Pogo gave me half of a steak he cooked himself and couldn't finish! I forgot how good steak could be. I sat around that night and gave myself the luxury (well I'd worked on it at the Starbucks in Dalton too…) of finishing catching up to the new season of Game of Thrones over wifi.
Day 120 was also short. I was fortunate to have a group of college friends all meet me in Manchester Center. Bjorn, Kim, Sam, and Sid hiked a few miles with me to Bromley Shelter and we ate Sam's leftover birthday cake. It wasn't nearly enough time; I miss them all.
Affiliate Disclosure
This website contains affiliate links, which means The Trek may receive a percentage of any product or service you purchase using the links in the articles or advertisements. The buyer pays the same price as they would otherwise, and your purchase helps to support The Trek's ongoing goal to serve you quality backpacking advice and information. Thanks for your support!
To learn more, please visit the About This Site page.