The Thru-Hiker Gift Guide: Under $50
It's that time of year again. If you're looking for the perfect budget-friendly gift for the thru-hiker in your life, never fear — we're here to help. From the hiker just starting out to the one who already seems to own everything, there's something fun and useful in this guide for every type of thru-hiker.
And the best part? Everything on this list is under $50, but help your loved one gear up for their next big adventure at any budget:
Quick Navigation
Socks and Underwear
Accessories
Gadgets
Food
Backpack Upgrades
Trail Comfort Items
Water Filtration
Small Necessities
Books and At-Home Necessities
Socks and Underwear
In backpacking, as in life, you can never have too many spare socks 'n' undies. It's the practical, un-sexy gift we all secretly want and need. On-trail, avid hikers can wear through a pair of socks in no time flat, and underwear can quickly get… well… you know.
Darn Tough Hiker Micro Crew Socks (Men's | Women's)
MSRP: $25
Materials: 61% merino wool/36% nylon/3% Lycra spandex
Darn Tough socks are made in the USA (and in an Appalachian Trail state: Vermont!) and are pretty much the gold standard for wool hiking socks. They're super soft, comfy, and durable, plus they come with a lifetime guarantee. All hikers covet Darn Toughs, and an extra pair or two definitely won't go amiss.
For an extra-luxurious gift, check out Darn Tough's deliciously plush, ultra-cozy Mountaineering Socks.
"For Injiji socks – Injiji recently added merino wool socks to their line-up. These socks are my go-to to prevent blisters and foot chafing. With 71% merino wool, these socks are moisture-regulating and anti-odor." — Lisa Slutsken
"For the longest time, I was a loyal and exclusive ExOfficio underwear zealot. That all changed when I was gifted my first pair of Saxx underwear. Simply put, I've yet to test a more comfortable, durable, and chafe-preventing pair of underwear. Though not cheap, they're worth every penny." — Zach Davis
Accessories
Everyone needs at least one good BUFF in their life.  It's the true do-it-all accessory, and their EcoStretch line is made with 95% recycled REPREVE Performance Microfiber.   The Trek has a couple of custom BUFF's in their own store.  If you want to get your own design onto a BUFF, check out their custom product page.
MSRP: $49.95
Material: Gore-Tex
On cold winter hikes, protecting your hands from rain is more than a luxury: it's crucial for safety. These waterproof breathable mitts can be worn while hiking on cold, windy, and/or rainy days for added warmth and protection. They're also great for keeping your hands dry while filtering water. You don't need rain mitts until you really need them, but when that time comes, your giftee will be glad to have them in their pack.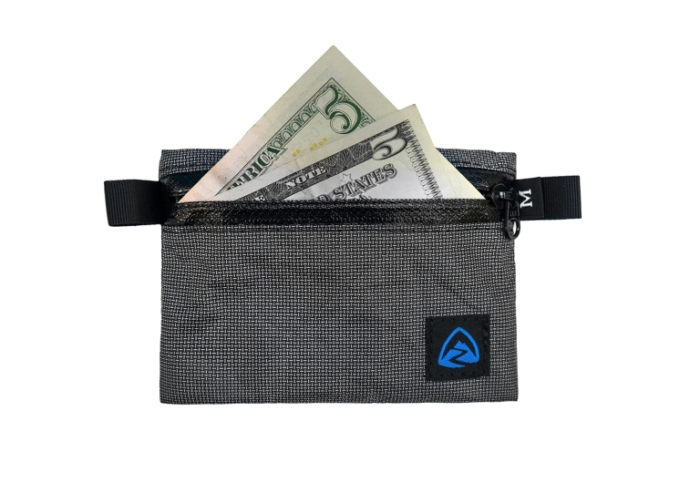 MSRP: $15
Weight: 0.22 oz
Ultra is a relatively new, cutting-edge fabric coveted by members of the ultralight community. Everyone should own at least a little bit of this stuff, but it's crazy expensive. This wallet is probably a better starting point than a $700 tent. It's four inches wide by three inches tall (just enough for a few cards and some cash). Weighing in at only six grams is virtually weightless.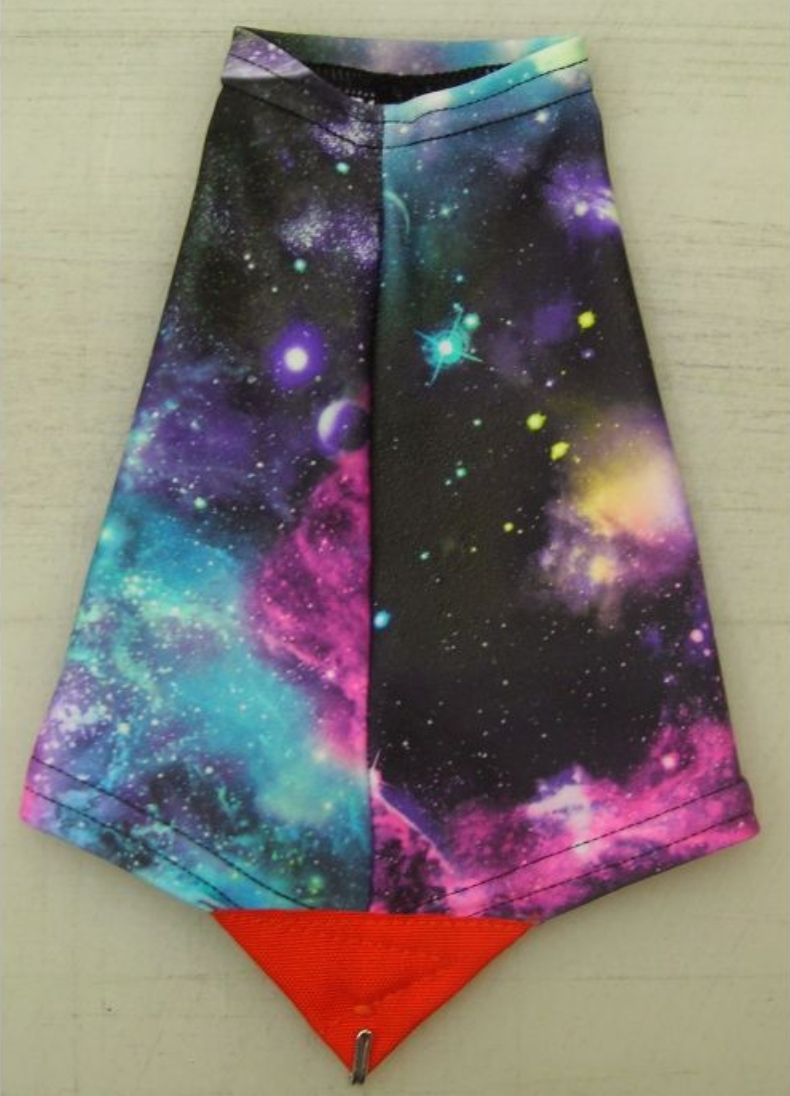 Gaiters are basically little ankle skirts that keep snow, mud, and debris from getting inside your shoe. Lightweight trail running gaiters suffice for most thru-hikers. Dirty Girl is the most popular brand, with literally hundreds of fun fabric patterns.
This ultralight silnylon rain kilt is easy to put on without ever having to stop and take your backpack off, and it will keep your legs dry without getting hot and stuffy the way rain pants would. This gift hits the sweet spot of functionality and uniqueness, plus your purchase supports a small US company.
According to Trek Writer Owen Eigenbrot, "This lightweight hat is great for hot weather. The mesh acts as a swamp cooler on sweaty days, and the soft brim makes packing it away nice and simple. Also, the sunglasses lock is an awesome way keep shades secure when they're not on your face."
Gadgets
Thru-hiking isn't an electronics-heavy activity, but there are still a few devices that make life on the trail easier and more enjoyable, and gadgets are sure to be a win with gear junkies and newbie hikers alike.
In 2022, Nitecore gave their popular NU25 headlamp a UL update. It's now lighter (and brighter, at 400 lumens peak output) than ever. This headlamp is creating quite a buzz in the thru-hiking world right now, so it would make a perfect gift.
MSRP: $49.95
Weight: 2.7 oz
All hikers need a headlamp for night hiking and toodling around camp after dark. This thru-hiker favorite has several brightness settings, a red light, strobe, a locking feature, and a battery indicator light.
READ NEXT — The Best Backpacking Headlamps
A battery bank will provide the user with three or four additional smartphone charges, so they don't have to worry about conserving their battery. This is a nice feature on-trail, where a phone comes in handy for everything from music and photography to navigation and communication. It can also be used to recharge other devices that charge via USB.
Swiss Army knives are famous for packing tremendous functionality into a compact package. This lil mini stabber will be more useful for cutting up cheese and summer sausage than fending off marauding bears. But since the former task is infinitely more likely to be an actual need, this 1.5 oz gizmo is the perfect tool for the job.
If you've ever encountered a hiker box at a popular trail stop, then you'll remember the overflowing box of almost-empty fuel canisters. Maybe you've even thought, "If only I could consolidate all that fuel, I'd be a millionaire!" Okay, maybe the opportunity isn't that fantastic, but this FlipFuel gadget enables hikers to do just that — refill their canisters from the dregs of others. This reduces waste and saves money.
"The FlipFuel transfer device is the perfect choice for a savvy, money-saving, eco-conscious thru-hiker. If you get lucky, you might be able to hit a long trail and only ever buy a couple of fuel canisters. Once you get a hang of the transfer method, it becomes quick and easy to harvest all those mostly-empty fuel canisters from hiker boxes. They can then be punctured and recycled, and you can hike off into the sunset." — Matthew Kok
Food
All hikers are obsessed with noms. Help your gift-ee mix it up in the backcountry kitchen department with an assortment of fancy backpacking foods.
MSRP: $8.75 for a single-serving pouch
They have a variety of exciting meal flavors at a reasonable price point. Not sure what to get? We like the Mexican Quinoa Bowl, the Herbed Mushroom Risotto, and the Pad Thai.
"What do you get the backpacker that has it all? Food! At this point, my gear is dialed, but I am so stoked when people gift me luxurious backpacking foods that I wouldn't typically ball out on for myself. Greenbelly meals are my go-to for fast-packing or for throwing in my bag as an emergency meal when I go on a day hike or other outdoor pursuit." — Madeline Newel
"As a backpacker, additional 'creature comforts' (like a mug) used to be my first sacrifice for lowering my base weight. With this mug, though, it's so easy to forget it's there! Weighing in at just over 2 ounces, the key feature of this mug is its collapsible body. It hardly exists with the space it takes up, can be easily used as a lid for my cook pot, as a mug for my morning coffee, or extra bowl for mealtimes." — Ariella Nardizzi
It would be almost impossible for a backpacking stove to get any smaller or lighter weight than the BRS-3000T. Not only that, but this stove is extremely affordable. Now, it's not perfect — the tiny support arms aren't the most stable, and it is less fuel efficient than some other stoves — but you can't argue with what it brings to the table. For backpackers who cook infrequently, or just like a cup of tea once in a while, the BRS-3000T is the perfect lightweight, minuscule stove to bring with you.
MSRP: $29.95
Weight: 2.6 oz
No point giving someone a bunch of freeze-dried backpacking food if they don't have a pot to cook it in! Every ounce counts to a thru-hiker, though. Swapping out heavier aluminum cookware for a minimalist titanium pot can save weight (and eliminate the metallic taste aluminum sometimes imparts). A 550 mL pot should be big enough for an individual hiker. Round the gift out by adding a matching long-handled spoon (for digging into the depths of a backpacking meal pouch).
"This little bowl takes up no space and weighs nothing — ultralighters, come at me. This little measuring bowl ensures you don't overfill your dehydrated eggs into some kind of egg stew. It's a practical and simple little tool everyone could likely find a use for." — Deirdre Rosenberg
Gossamer Gear has, to say the least, taken a unique approach to ultralight cooking by creating this Tyvek pouch that's designed to rehydrate the user's dinner using their crotch heat so they can "cook" while they hike and have a hot meal ready to eat at camp, all without the weight of a stove, pot, or fuel. Not only does this make a great gag gift, but it's also legitimately functional. Many users report simply clipping the pouch to their pack for cold soaking convenience, rather than going the crotch route.
Intrigued? Check out our review of the GG Crotch Pot here.
"For some reason, sporks and titanium cutlery have taken over the backpacker's kitchen kit. The truth is, sporks are garbage at everything and are way too short to be practical. Titanium is pretty cool and lightweight, but the silicone edge on this spoon is the ultimate food bowl/container squeegee. The long handle also keeps those nasty hiker hands out of even the deepest food vessels, which helps prevent sickness." — Owen Eigenbrot
MSRP: $39.95
Weight: 11.5 oz
The Aeropress is famous for making great coffee on AND off the trail. This mini, travel-size version is ideal for thru-hiking, car camping, and travel in general.
"If you already own a Jetboil or MSR Windburnner stove this is a no-brainer. Really elevates your trail coffee game without breaking the bank or the back. Lightweight and works great." — Moose Juice
READ NEXT — Trail Coffee 6 Ways: Which Method Makes the Best Brew?
Backpack Upgrades
Backpacks are big, expensive, and highly specific to individual needs, making them challenging gifts. But did you know there's a roaring market for backpack accessories, like removable pockets to increase organizational capacity and provide more convenient storage?
Hydration bladders make it easy to drink on the go, but they're not that popular with thru-hikers because they're heavy and difficult to fill and clean. But on the other hand, reaching back to grab a water bottle out of your backpack's side pockets mid-hike is inconvenient at best and a strain on your rotator cuffs at worst. The solution? An ultralight water bottle pocket add-on that attaches to your shoulder straps so that your water is always easily within reach. This mesh pocket from CTG weighs a fraction of an ounce and should fit most backpacks.
"I like being able to access my water bottle while on the move without dislocating my shoulder. CTG's water bottle holder is a durable and well-designed sleeve that securely holds bottles. It's adaptable to different packs and is available in four different sizes." — Lisa Slutsken
MSRP: $20-$22
Weight: 1.4-1.8oz
Free up those hip-belt pockets for more snacks by keeping your phone and other essentials on your shoulder(s). Adding accessible pockets can help hikers stay on the move for longer each day, so if your pack doesn't already have them, then these pockets from Gossamer Gear are an affordable way to boost on-hand utility. These aren't waterproof, so keep this in mind if you spend a lot of time in wet areas. Other brands make similar pockets with waterproof Xpac or DCF.
For the hikers who just can't have enough accessible snack storage, then check out this fanny pack with wicked colors, water-resistant, and durable Xpac construction.
Also, fanny packs are the accessory in the thru-hiking world right now—the ultimate hiker trash status symbol, if you will. If you're not sure what to gift the thru-hiker in your life, I maintain that a fanny pack is a foolproof pick. Check out our picks for the best fanny packs for thru-hiking.
This affordable fanny pack offering by trusted brand Osprey allows you to have just what you need easily accessible, for under 3 additional oz. Try it it four different colors of varying degrees of fun.
READ NEXT – The Best Fanny Packs for Thru-Hiking
Trail Comfort Items
Hiking is hard. Help make trail life feel a little comfier with one of these lightweight, inexpensive accessories.

For just over an ounce, this massage ball can work wonders for sore, tight muscles at the end of a long day on trail. And since sore, tight muscles are the hallmark of any thru-hike, this inexpensive gift is virtually guaranteed to be a hit.
"The Rawology Cork Roller Ball is a massage ball that helps your muscles relax after a long day of hiking. It's lightweight and saved my feet a lot of pain on my thru-hike. I still use it daily, even post-hike, and will be carrying it on all hikes in the future." — Abby Evans
MSRP: $45-$65
Weight: 2.1 oz
An inflatable pillow isn't strictly necessary on a thru-hike, but having something soft to cradle your head is an incredible comfort to a weary thru-hiker. That's why inflatable pillows are so frequently cited as thru-hikers' favorite luxury items.
MSRP: $20-$29
Material: %100 merino wool
"This is an incredibly versatile item. I used to pack out a couple of bandanas, but now this is my go-to. Perfect towel for a UL setup." — Matthew Kok
MSRP: $45-55
Weight: 14.5 oz
Foam sleeping pads are the best: they're durable, versatile, and surprisingly comfy. Some hikers carry a full-length foam pad as a supplement to a pricier inflatable. The foam pad adds cushioning and warmth to their sleep system, and can be deployed quickly during the day for spontaneous naps and snack breaks. Our reviewer thinks the NEMO Switchback is the comfiest foam pad on the market.
MSRP: $49.95
Weight: 1.4 oz
For thrifty hikers who prize weight savings and multifunctionality in their gear, Zpacks offers a pillow-dry bag hybrid for cranial comfort at night and waterproof organization during the day. Turn the DCF dry bag inside out to expose the fleecy interior. Then stuff unused clothes and other soft goods inside to create a cozy camp pillow with a minimal weight penalty. This unique piece is an excellent option for the hiker who already seems to have everything.
It's incredible how much of a difference it makes to have a sit pad protecting your behind from cold stone, mud, and poky sticks. This item costs little in terms of both money and weight but adds incredible value to any hiker's pack.
Hiking umbrellas are all the rage these days, and for good reason. They provide both sun and rain protection with full ventilation. You can even get a hands-free umbrella kit so that the umbrella can be attached to your backpack shoulder straps—no need to hold it all day.
READ NEXT — Why Sun Umbrellas are Becoming Thru-Hikers' Favorite Piece of Gear.
Water Filtration
When thru-hiking, it's very important to a) stay hydrated and b) not contract giardia or another waterborne disease.
These flexible water containers are ultralight, packable, and surprisingly durable — no wonder they're a thru-hiking cult classic. The wide end is ideal for gathering water quickly, even from stagnant or slow sources, while the narrow end mates with popular water filters like the Sawyer Squeeze (below). In fact, if you pair it with a Smartwater bottle and Sawyer's double-female Cleaning Coupling, you can gift your thru-hiker a convenient, ultralight gravity-fed water filtration system.
This filter is very similar to the industry-standard Sawyer Squeeze, but many thru-hikers say it filters water more quickly, is less prone to clogging, and is easier to clean and maintain. This little bad boy just came out this year and has proceeded to take the backcountry water filtration market by storm. Read our review here.
Sawyer Squeeze is ubiquitous on any long-distance trail, as it is the most popular water filter. Tried, trusted, and true, this 3 oz water filter is a handy gift to anyone planning a backcountry trip. The thread fits on a Smartwater bottle, so you can ditch the pouch it comes with and save some extra weight. Just be sure to keep the filter above freezing — if it freezes, you'll need to replace it. But hey, as far as ultralight gear is concerned, it's pretty affordable.
"Especially as the mountains get colder at night, I a prone to letting my water filter freeze. I can never have too many water filters on hand, because I know I will eventually have to replace a frozen or broken one." — Katie Jackson
One of the Sawyer Squeeze's top competitors, the Katadyn BeFree has a faster flow rate, but is more difficult to clean."The flow is so fast (1 liter per minute) that I kept spilling water out of my mouth and sometimes choking," said Nicole and Alex Docta in a review. One can compare the relative merits of the Sawyer Squeeze and BeFree forever, but at the end of the day, either will be an appreciated gift to your hiker-trash friend.
READ NEXT — Platypus QuickDraw vs Katadyn BeFree vs Sawyer Squeeze: Which Water Filter Should You Carry For Your Next Thru-Hike?
Small Necessities
Rain, sun, wind, and bugs are a reality of the trail. Help your hiker navigate these challenges safely and comfortably.
These discreet, fashionable, super-absorbant antimicrobial cloths are the ideal backpacking pee rags. Because hygiene matters and dealing with toilet paper in the backcountry is a mess. Kula Cloth also ups the awesome factor by collaborating with independent artists, with their work available in the Artist Series of products.
"We've got some stellar artistic talent in the outdoor community, and it's almost poetic that so many people are stoked to rep it on a pee cloth. Gander at some truly awesome designs and give the gift of an antimicrobial pee cloth to your favorite person who squats when they pee — all for under $25. What's not to love?" — Oats!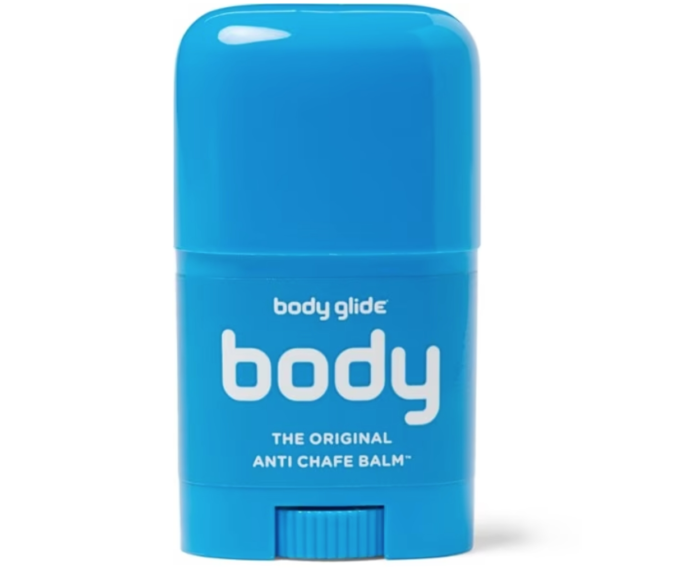 "Body glide is the main reason I was able to hike comfortably. It was the only thing that kept me sane some days and can be a great small but silly gift for your favorite backpacker." — Abby Evans
A head net weighs very little and provides some relief from the inevitable clouds of mosquitoes and blackflies that plague hikers on long trails worldwide.
Permethrin is an insect repellent treatment for clothing and gear (it doesn't go on your skin). Permethrin treatment is particularly clutch on the Appalachian Trail, where tick bites can transmit serious diseases such as Lyme. One permethrin treatment lasts about six weeks or six washings, and then your hiker will need to reapply. Pretty much any gear, including all clothing (except underwear), buffs, shoes, tents, and packs, can and should be treated.
Backcountry bidets are all the rage these days: they're Leave No Trace friendly and save the owner a buttload (sorry) of toilet paper. Also handy for washing other body parts, like hands.
"I love the Happy Bottom Bidet so much, I wrote a whole article on it! This piece of gear is a game-changer, especially for longer thru-hikes. No more sacrificing hygiene; plus, with the added bonus of limiting toilet paper waste (and additional weight)." — Ariella Nardizzi
READ NEXT — Learn to Poop Outside Responsibly with a Backcountry Bidet
A dedicated trowel is really nice to have, but cheap ones are heavy and bulky, and quality ultralight ones are stupidly pricey for such a small, simple thing. While your thru-hiker might not want to shell out 24 bucks for a titanium trowel, it really is good to have a purpose-built tool for digging catholes. This gift will make their lives easier and honor Leave No Trace ethics by helping them to do a good job burying their poo.
Sexy? Not really. Practical? Yes. Having a little SPF on hand is always a good idea for someone who lives outside for an extended period, especially on trails with a lot of exposure to the elements.
The ultimate thru-hiker stocking stuffer. Strong, sticky Leukotape is almost every thru-hiker's go-to blister prevention method. Slap some on your hotspots to protect your skin from rubbing and you'll be protected for hundreds of miles. You can never have too much Leukotape.
Books and At-Home Necessities
National Geographic Wall Map: AT | PCT | CDT
A wall map is a perfect gift for aspiring thru-hikers and veterans alike. They can use it as inspiration and a helpful planning tool before thru-hiking and will love looking back at and reminiscing about their favorite spots on the trail after they've completed it. A wall map is also an excellent gift for family and friends who would like a way to follow along with someone's hike.
MSRP: $30
Author: Zach Davis
Fun fact: Appalachian Trials: The Psychological and Emotional Guide to Successfully Thru-Hiking the Appalachian Trail was written by The Trek's very own Zach Davis, and that's how this very site came to be. Not to toot our own horn too much, but App Trials is a must-read for aspiring thru-hikers. Long-distance hiking is physically grueling, but mental fortitude is a more important determiner of success. This book is packed with valuable advice for surviving the tough days and savoring the good ones. Getting a signed, personalized copy from Zach himself makes this an extra-special gift for anyone with dreams of hiking.
MSRP: $7
Author: Kelly Floro
Another home team special. This handy e-book doesn't cost a lot, but it can pay dividends for hikers trying to outfit themselves on a shoestring budget.
MSRP: $13 on Kindle, $21.50 in paperback
Authors: Katie Gerber and Heather Anderson
For some trustworthy advice on all things long-distance backpacking, listen to experts Katie Gerber and Heather Anderson. They have hiked over 50,000 miles between the two of them and advise on topics ranging from route planning to nutrition to post-trail depression. Read our review here.
MSRP:$10 on Kindle, $15 in paperback
Author: Derick Lugo
Your hiker is sure to enjoy this entertaining and often humorous account of a New York City comedian's thru-hike on the Appalachian Trail. Read our review here.
MSRP: $19.95
Author: Barney Scout Mann
Legendary Triple Crowner and PCT trail angel Scout shares his narrative account of six hikers' journeys from Mexico to Canada on the PCT. Read our review here.
MSRP: $18.95
Author: Heather Anderson
Heather Anderson is a Triple Crowner, calendar year Triple Crowner, and FKT record-setter on numerous trails, including the AT and PCT. Read our review here.
Disclosure: Many of the products reviewed on this site, including some of the above, were provided for free for purposes of review. This list was originally published on 11/10/2021. It was updated on 11/15/22 by Penina Crocker, and again on 11/17/23 by Owen Eigenbrot.

Featured image: Graphic design by Chris Helm (@chris.helm).
Affiliate Disclosure
This website contains affiliate links, which means The Trek may receive a percentage of any product or service you purchase using the links in the articles or advertisements. The buyer pays the same price as they would otherwise, and your purchase helps to support The Trek's ongoing goal to serve you quality backpacking advice and information. Thanks for your support!
To learn more, please visit the About This Site page.